Liberal group highlights corporate worries about Trump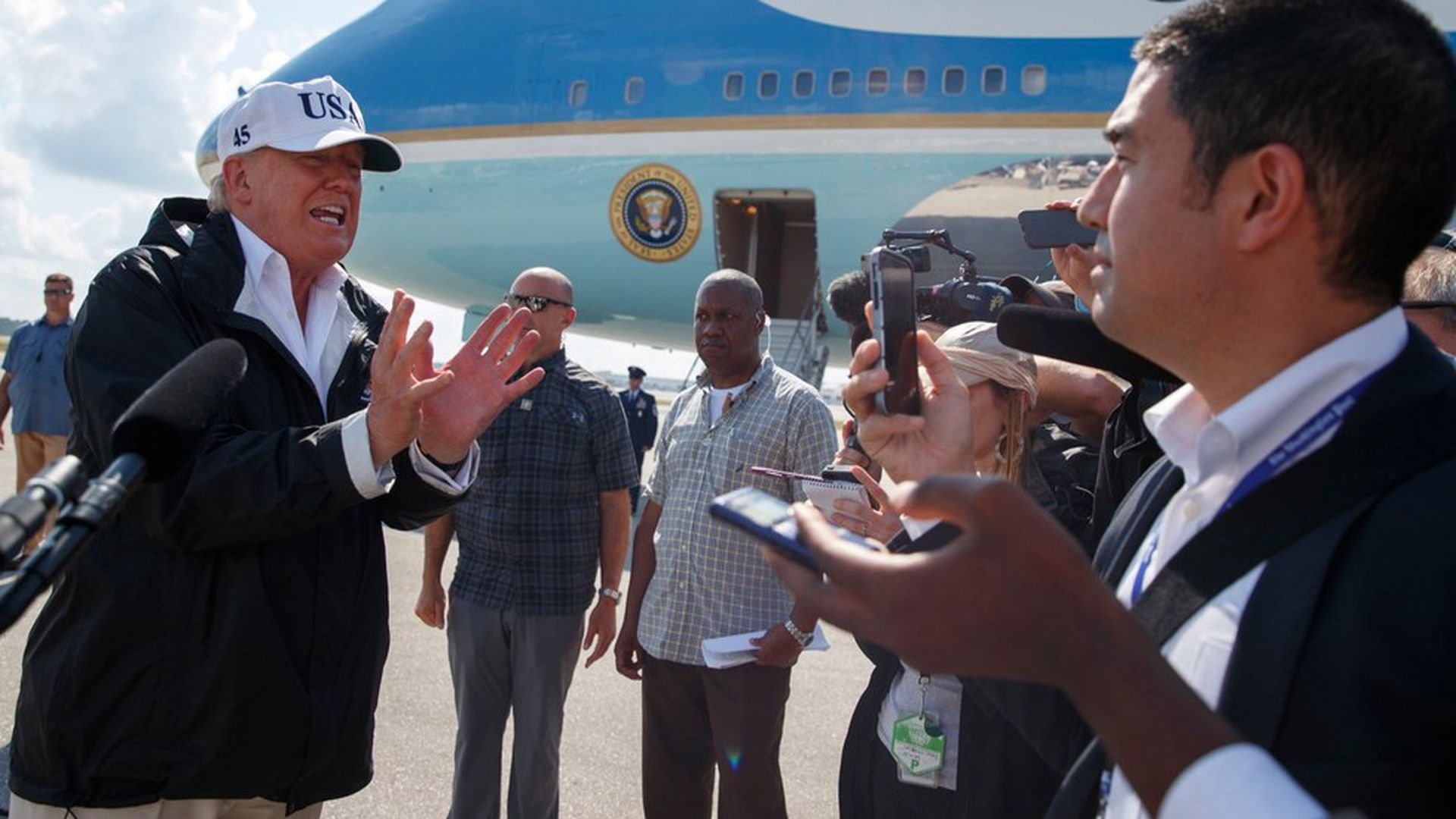 A new report by a coalition of progressive advocacy groups examined SEC filings from large, publicly-owned corporations and found that many of companies believe the Trump administration could be bad for their business.
Why it matters: Trump has positioned himself as a pro-business president, particularly over taxes, but has faced setbacks with the disbanding of his corporate advisory councils and hawkish rhetoric on trade. This analysis from Trump opponents — headed by the American Federation of Teachers — finds what companies are telling their investors about those concerns.
The report examined all 10-K forms filed with the Securities and Exchange Commission in the seven months following the 2016 election for mentions of the Trump administration. 10-Ks are annual reports filed by publicly-owned or large corporations that summarize financial performance and future risk for investors.
The report documents concerns companies had about changes to the Affordable Care Act, new trade rules that could impact exports and changes to tax code. On the other side, the review found that the companies that believed Trump would help their businesses predominately came from the fossil fuel and banking sectors.
By the numbers: Of the 380 companies that specifically mentioned the Trump administration in their filings, 50.8% believed that the White House's policies would have a negative impact on their business. A little more than a third of companies had neutral mentions — while just 13.4% of companies thought the Trump administration would be positive for their business.
What they're saying: AFT President Randi Weingarten on the group's report: "We knew that Trump was exploiting the anxiety many Americans feel and was further polarizing the communities in which we live and work; now we know that even before his business council disbanded he was causing alarm and anxiety inside the companies he is relying on to fuel economic growth."
Worth noting: There were a few thousand 10-Ks filed by companies within the timeframe examined by the review, so the 380 that mention the Trump administration constitute a pretty small portion of the total number filed — especially because companies can discuss the impact of political policies without mentioning the administration by name.
Go deeper