Le Pen throws debate insults just like Trump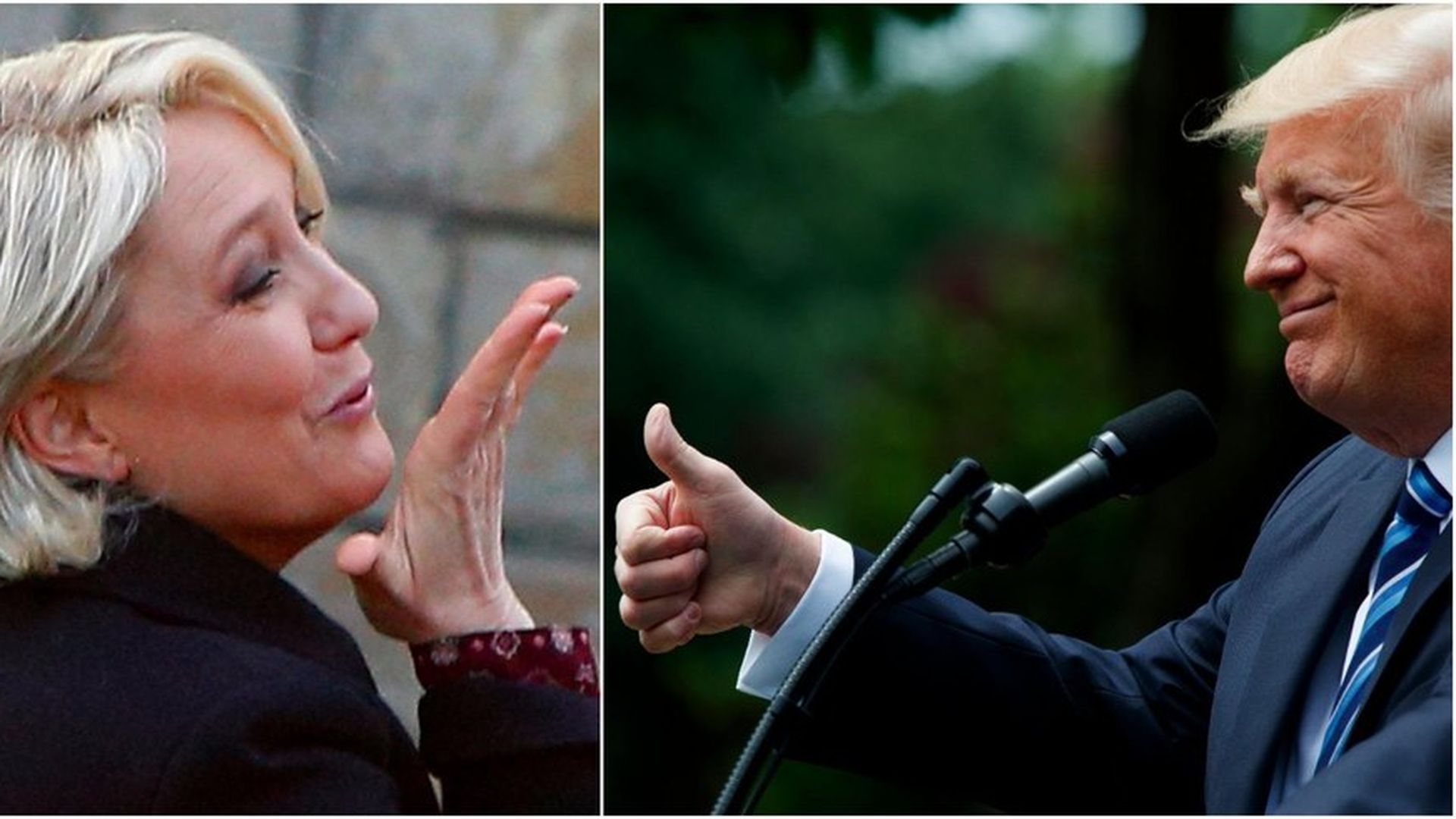 French presidential candidates Marine Le Pen and Emmanuel Macron faced off last night in a heated debate in need of trigger warnings for Americans still haunted by our own presidential debates. Le Pen's debating and insulting style is reminiscent of Trump.
Nationalism:
Le Pen: "Unlike you, I want a strong France in Europe."
Trump: "I will make American great again."
Strength and control:
Le Pen: "Not only you don't have any plan [to fight terrorism] but you are complacent towards Islamists.''
Trump: "Secretary Clinton doesn't want to use a few words: Law and order."
Elitist accusations:
Le Pen: "The euro is the currency of bankers, not of the people." And, "You defend private interests."
Trump: "Hillary will never reform Wall Street. She is owned by Wall Street!" He said during the campaign.
On immigration:
Le Pen: "We have to make sure the territory is protected. That is something I would do immediately once in power."
Trump: "We have no country if we have no border."
Condescension:
Le Pen: "Don't play with me. Don't play teacher and pupil. It's not my thing."
Trump: "For you to say that there was nothing wrong with you deleting 39,000 e-mails, again, you should be ashamed of yourself."
Hottest moment:
Le Pen: "France will be led by a woman, either me or Madam Merkel."
Trump: "It's just awfully good that someone with the temperament of Donald Trump is not in charge of the law in our country," Clinton said, to which Trump responded, "Because you would be in jail."
Go deeper