Lawmakers allege harassment on Capitol Hill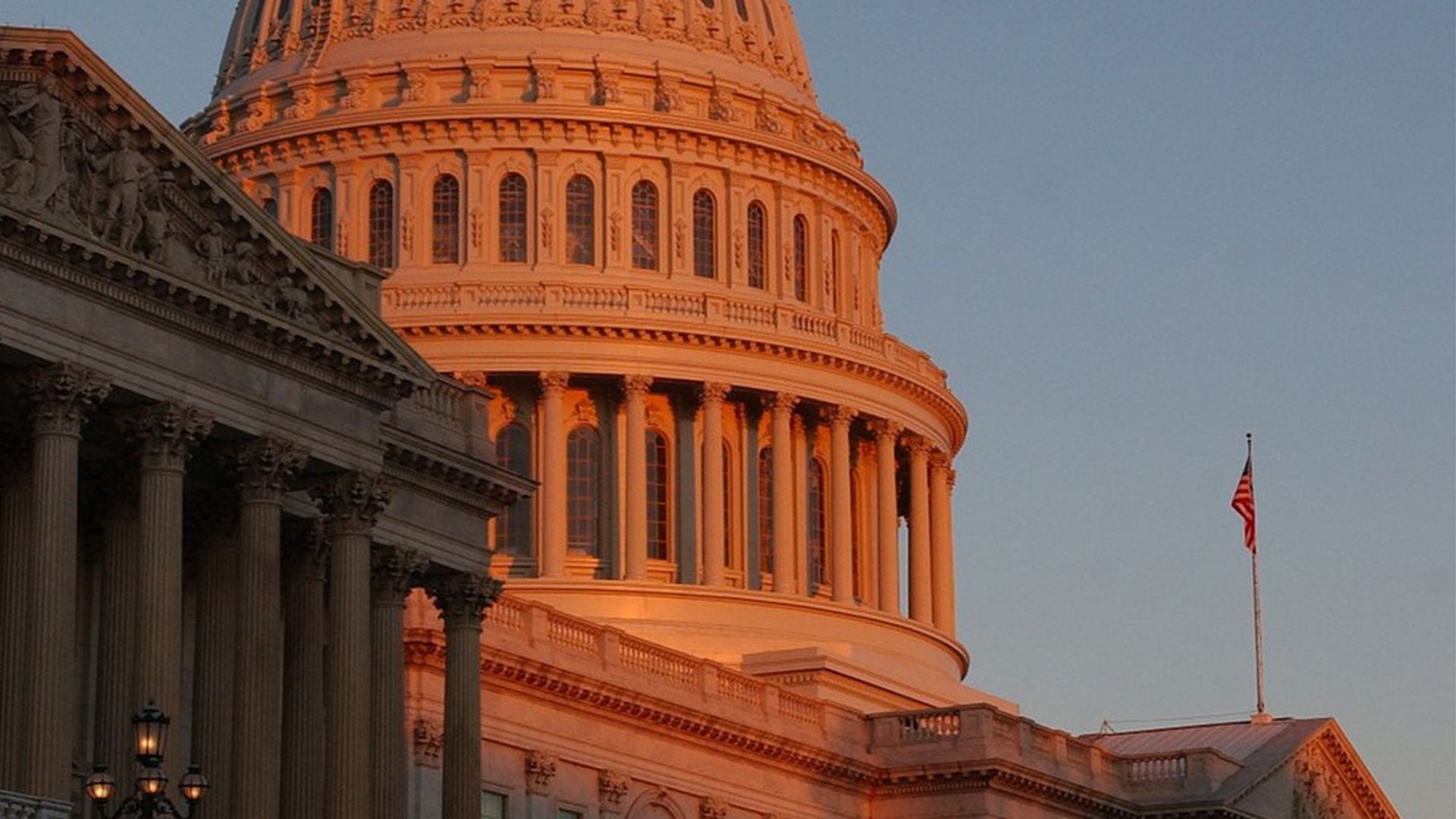 One current and three former female lawmakers say they have been harassed or subjected to hostile sexual comments by fellow members of Congress, AP's Erica Werner and Juliet Linderman write.
Why it matters: The accounts, part of a torrent of revelations following the Harvey Weinstein scandal, raise "troubling questions about the boys' club environment in Congress where male lawmakers can feel empowered to target not only staffers but even their own peers ..."
"The incidents ... usually [occurred] when the women were young newcomers to Congress. They range from isolated comments ... to repeated unwanted come-ons, to ... groping on the House floor. ... [T]he revelations underscore that no woman is immune, even at the highest reaches of government."
"The lawmakers declined to identify the perpetrators by name, but at least two of the men continue to serve in the House. None of the female lawmakers interviewed reported what happened, and some noted it was not clear where they would lodge such a complaint."
The cases:
Former Rep. Mary Bono (R-Calif.) endured "increasingly suggestive comments from a fellow lawmaker ... But when the congressman approached her on the House floor and told her he'd been thinking about her in the shower, she ... confronted the man, who she said still serves in Congress, telling him his comments were demeaning and wrong. And he backed off."
Former Sen. Barbara Boxer (D-Calif.), described "an incident at a hearing in the 1980s where a male colleague made a sexually suggestive comment ... that he ... wanted to 'associate with the gentle lady.' Boxer said the comment was met with general laughter ... She said she later asked that it be removed from the record."
Rep. Linda Sanchez (D-Calif.): "When I was a very new member of Congress in my early 30s, there was a [married,] more senior member who outright propositioned me ... She [said] she would warn other new female members about the lawmaker in question ... [H]e remains in Congress."
Sanchez said "that a different male colleague repeatedly ogled her, and at one point touched her inappropriately on the House floor, while trying to make it appear accidental."
Former Rep. Hilda Solis (D-Calif.), now a Los Angeles County supervisor, "recalls repeated unwanted harassing overtures from one lawmaker, though she declined to name him or go into detail."
Go deeper