Law school is the popular choice again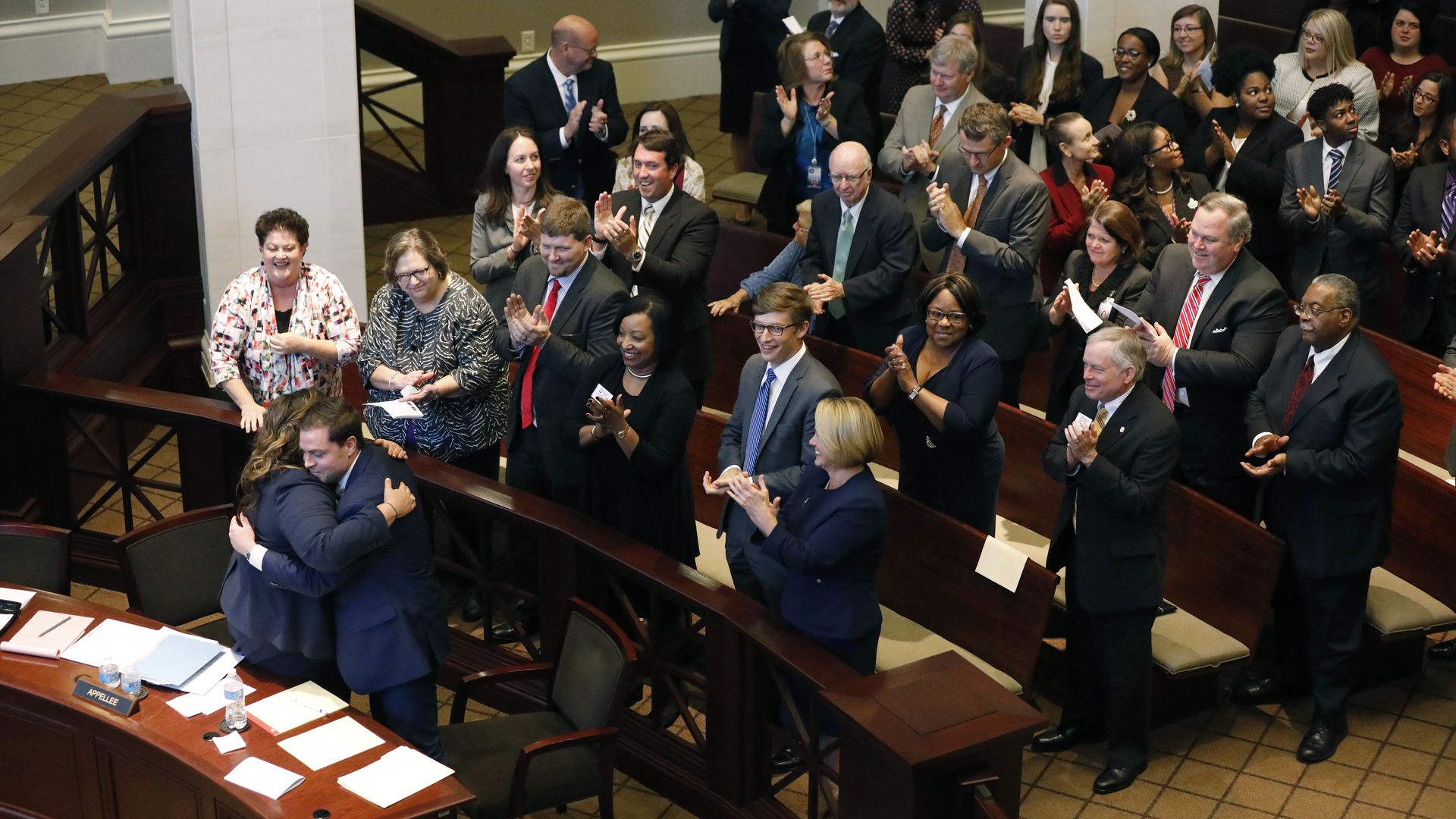 The number of people planning to attend law schools next fall has increased by 12%, there have been 14% more law school applications and 23 law schools reported 40% increases in applications, according to data from the Law School Admission Council.
Why it matters: Interest in law school has been declining since before the recession, Wall Street Journal reports. Law school deans and advisors told WSJ that the upturn is at least in part due to the legal issues arising from Trump's administration, better discounts at law schools and a revived economy.
Go deeper