Law enforcement leaders send letter to Trump, Sessions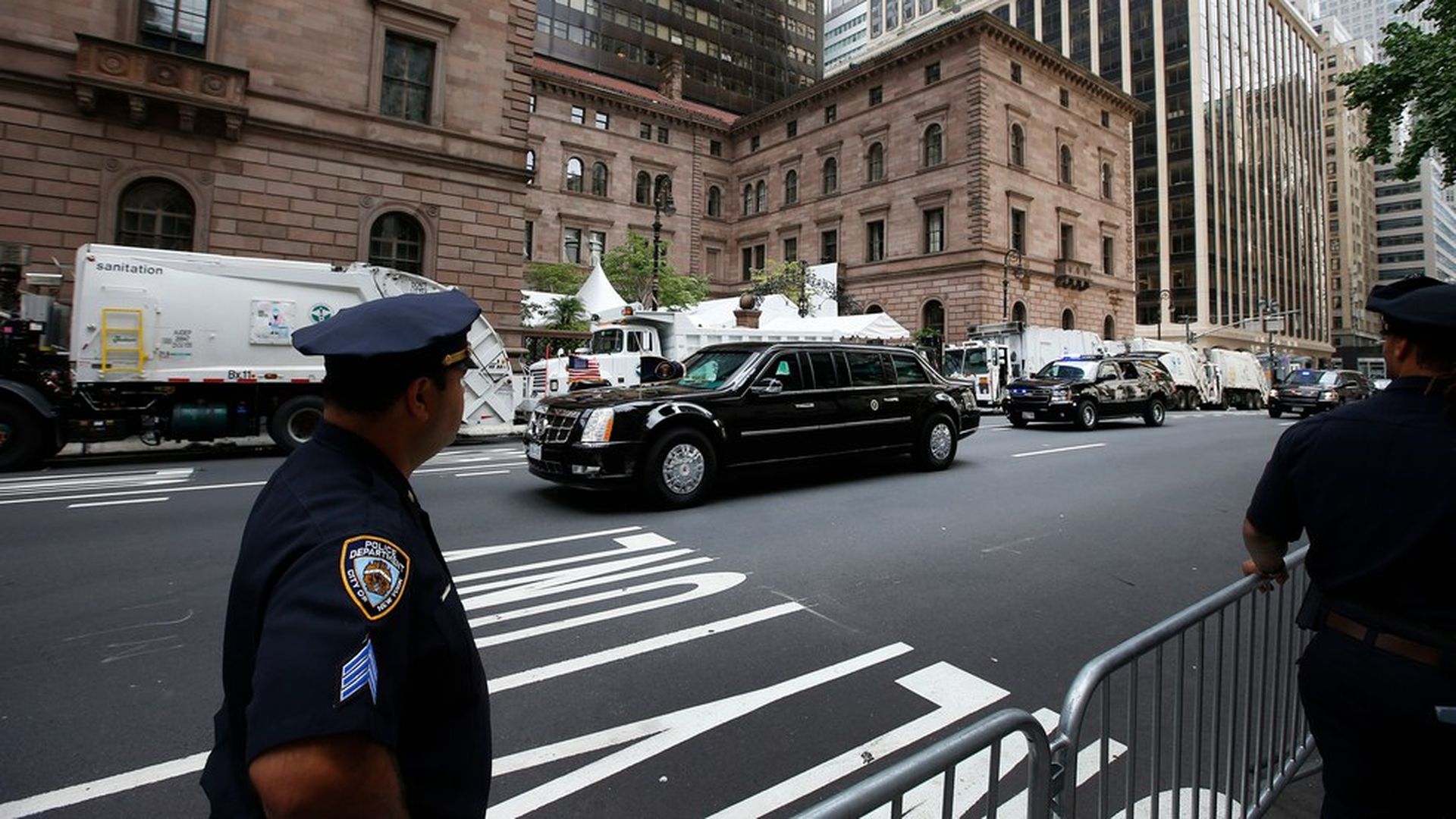 Current and former police chiefs and leaders who are members of Law Enforcement Leaders to Reduce Crime and Incarceration sent a letter to President Trump and Attorney General Jeff Sessions today urging them to "join the bipartisan effort for criminal justice reform, and align its policy agenda with that mission."
Why it matters: President Trump's support of law enforcement has been a key part of his campaign and presidency. Now he'll hear from law enforcement leaders, and even a few Republicans, who want to see reforms that many hard-line conservatives — such as AG Jeff Sessions — oppose.
The letter comes as these leaders gather for an event in D.C. advocating for criminal justice reform alongside former Attorney General Eric Holder, former deputy attorney general Sally Yates and Republican Sen. Thom Tillis and Rep. Doug Collins.
What they want: Priority to be placed on violent crimes to receive federal funds, Congress to address sentencing reform, more resources to be provided for drug and mental health treatment, more support for local policing and expand programs that help prisoners reintroduce themselves to society. Read the letter, here.
Go deeper: Revived hope for bipartisan criminal justice reform.
Go deeper