Laura Ingraham to take over Fox News' 10 p.m. hour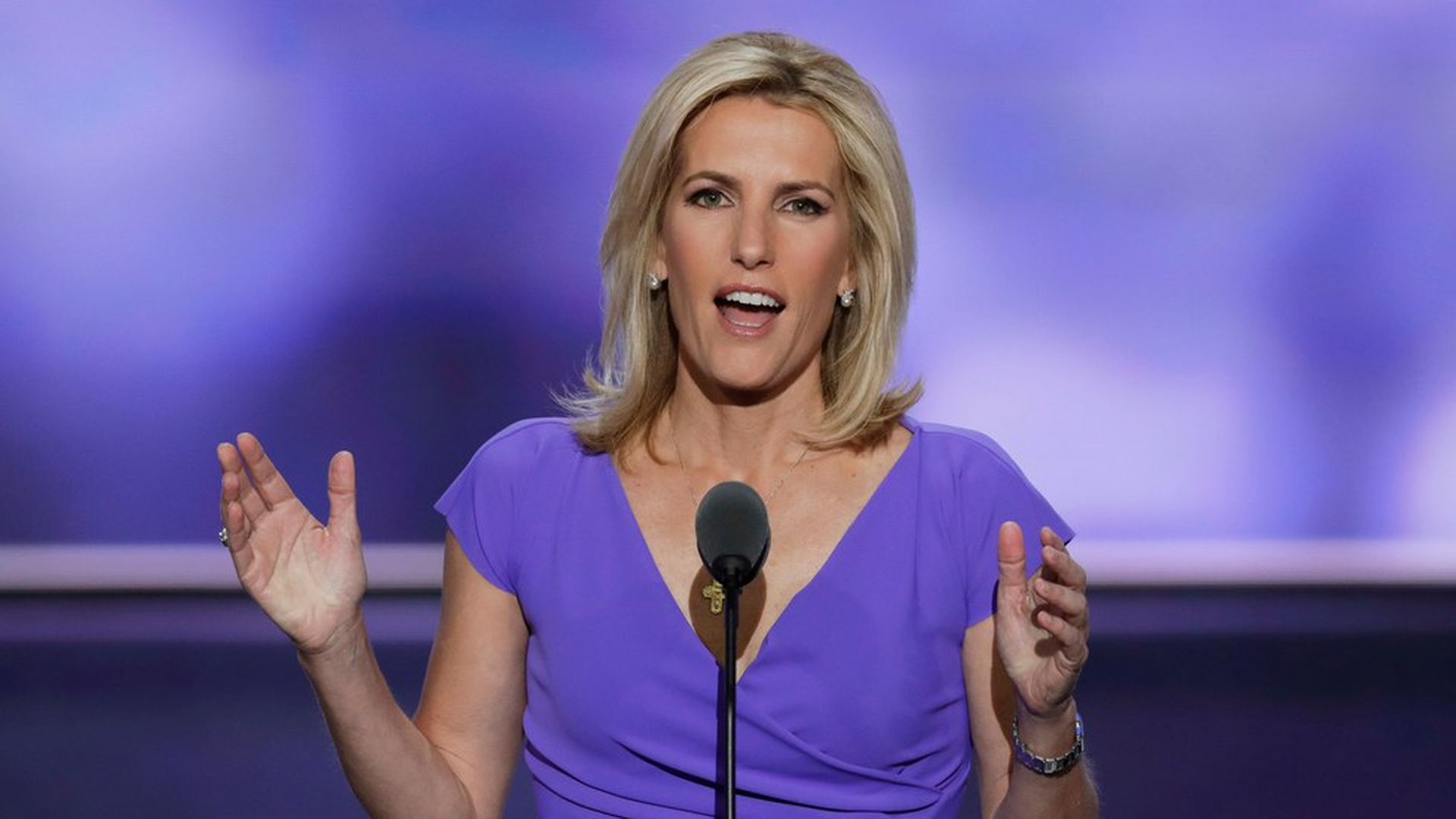 Laura Ingraham, the fiery conservative commentator known for her radio show and frequent appearances on Fox News, has landed Fox's 10pm hour, with a show titled "The Ingraham Angle." The program will debut on October 30th, and will see Sean Hannity's show move to the 9pm hour, while "The Five" will move back to the 5pm time slot, starting Sept. 25.
Timing: The reshuffle in the network's primetime lineup comes after Eric Bolling's exit amid sexual harassment allegations, which led to the cancellation of his 5 P.M. show The Specialists.
Between the lines: Ingraham, who is already well-known and liked among Fox News viewers, may be able to provide much-needed stability during a time of unrest at the network.
Go deeper