Latest Trumpcare idea: Let different health plans fight it out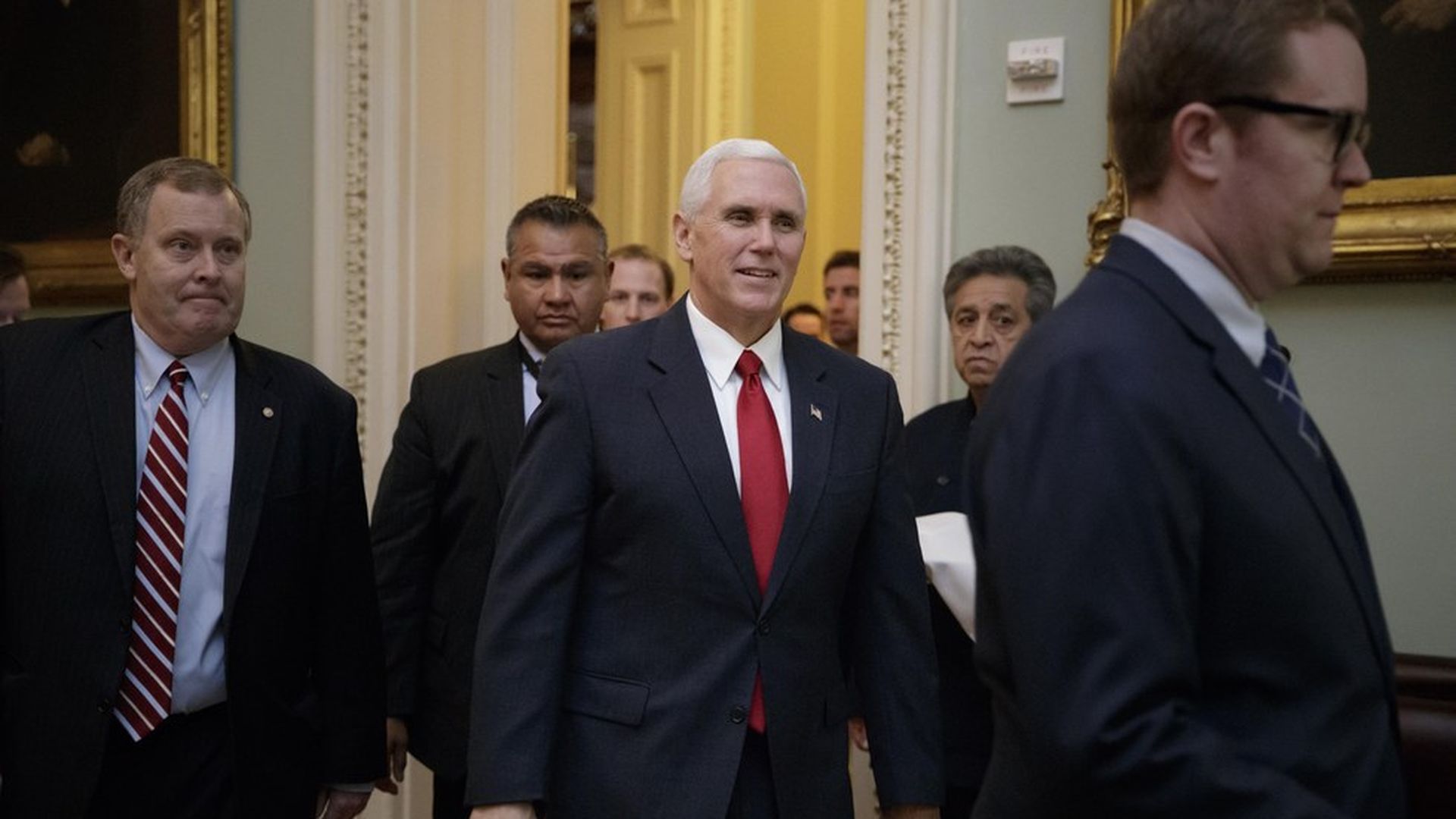 White House officials and top Republicans have been trading new ideas over the recess to get Obamacare repeal back on track — and one of the latest ideas is to allow more market competition between health plans that follow Obamacare's rules and plans that don't, according to sources familiar with the talks.
They're also trying to narrow the language of the proposal to let states opt out of some of the law's insurance regulations. That's a concession to moderates who don't want to undermine Obamacare's protections for people with pre-existing conditions.
What it means: The goal is to get enough Republicans on board so the House can vote on the bill in two weeks, right after the recess ends. The latest talks show all sides are serious about trying, and they're testing all kinds of ideas to break the stalemate, but there's no sign that they've found the breakthrough yet.
Who's talking: Officials from Vice President Mike Pence's office, other White House aides, staffers from House Speaker Paul Ryan's office, and Freedom Caucus chairman Mark Meadows.
What they're talking about: The new idea is to let insurers sell health plans that don't have all of Obamacare's requirements — like the 10 categories of benefits, the minimum coverage amounts, and the limits on cost-sharing — as long as they also sell "qualified health plans" that follow all of Obamacare's rules. That way, consumers would have more options, including cheaper plans.
Between the lines: It's not clear how seriously the new idea has been vetted, we're told, especially with insurers. The usual objection to such head-to-head competition is that all of the healthy people would flock to the skimpier plans, so the only ones who would want the more expensive Obamacare plans would be the sick people.
Go deeper