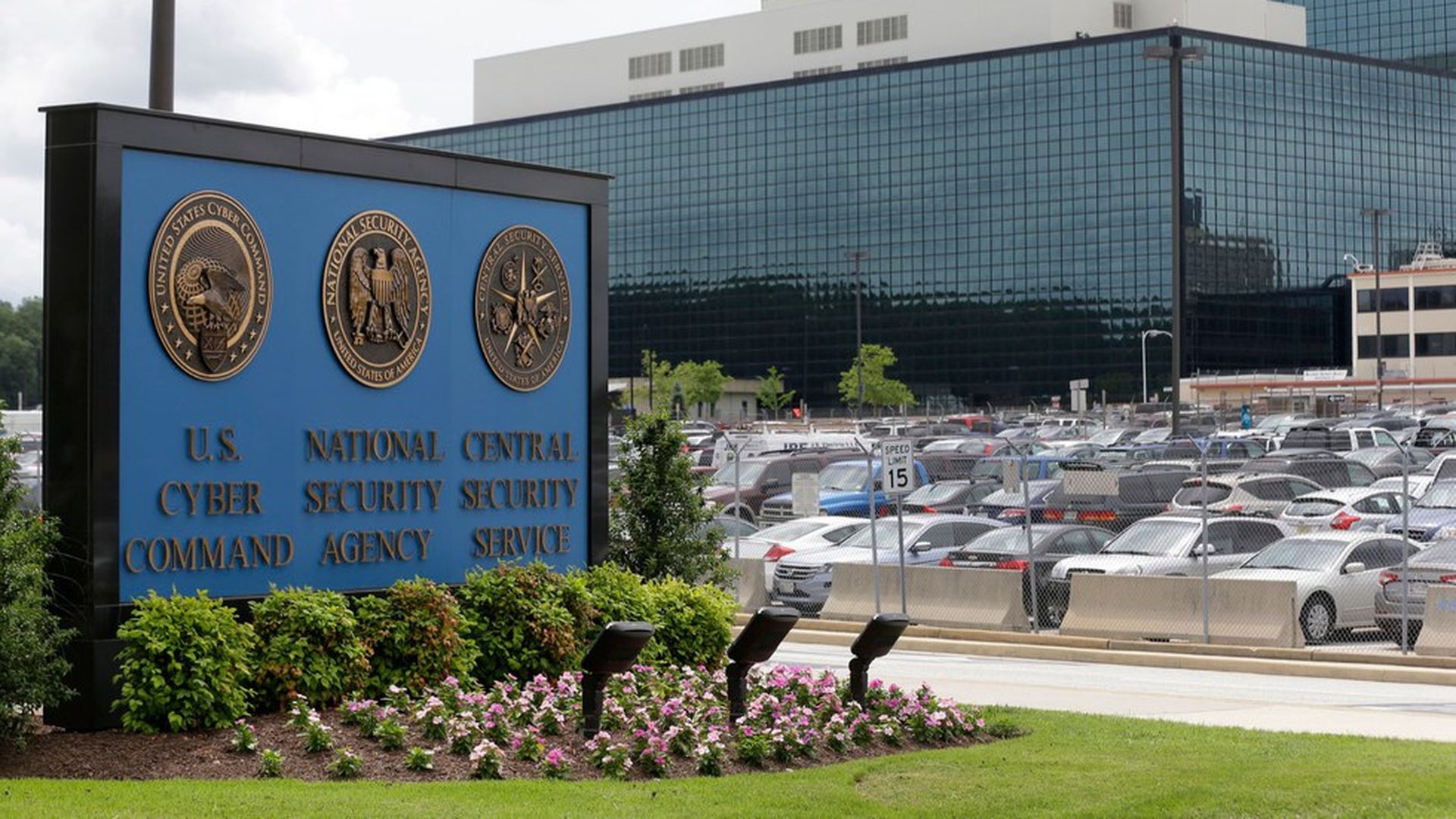 "Deep Security Breach Cripples N.S.A.," says the stark headline atop today's N.Y. Times front page. "Mysterious Group Steals Powerful Hacking Weapons, Putting World in Danger ... A serial leak of the agency's cyberweapons has damaged morale, slowed intelligence operations and resulted in hacking attacks on businesses and civilians worldwide."
Why it matters: "[T]he flood of digital secrets ... is raising profound questions. Have hackers and leakers made secrecy obsolete? Has Russian intelligence simply outplayed the United States, penetrating the most closely guarded corners of its government?"
The hackers, calling themselves the Shadow Brokers, are a "mysterious group that ... somehow obtained many of the hacking tools the United States used to spy on other countries":
"[T]here is broad agreement that the damage from the Shadow Brokers already far exceeds the harm to American intelligence done by Edward J. Snowden, the former N.S.A. contractor who fled with four laptops of classified material in 2013."
"Snowden released code words, while the Shadow Brokers have released the actual code."
P.S. Wall Street Journal front page: "Surveillance Cameras Made by China Are Hanging All Over the U.S. ... Company 42%-owned by the Chinese government [Hangzhou Hikvision Digital Technology] sold devices that monitor U.S. Army base, Memphis streets, sparking concerns about cybersecurity." (Subscription)
Go deeper