Laser supplier hints major AR features coming to next iPhone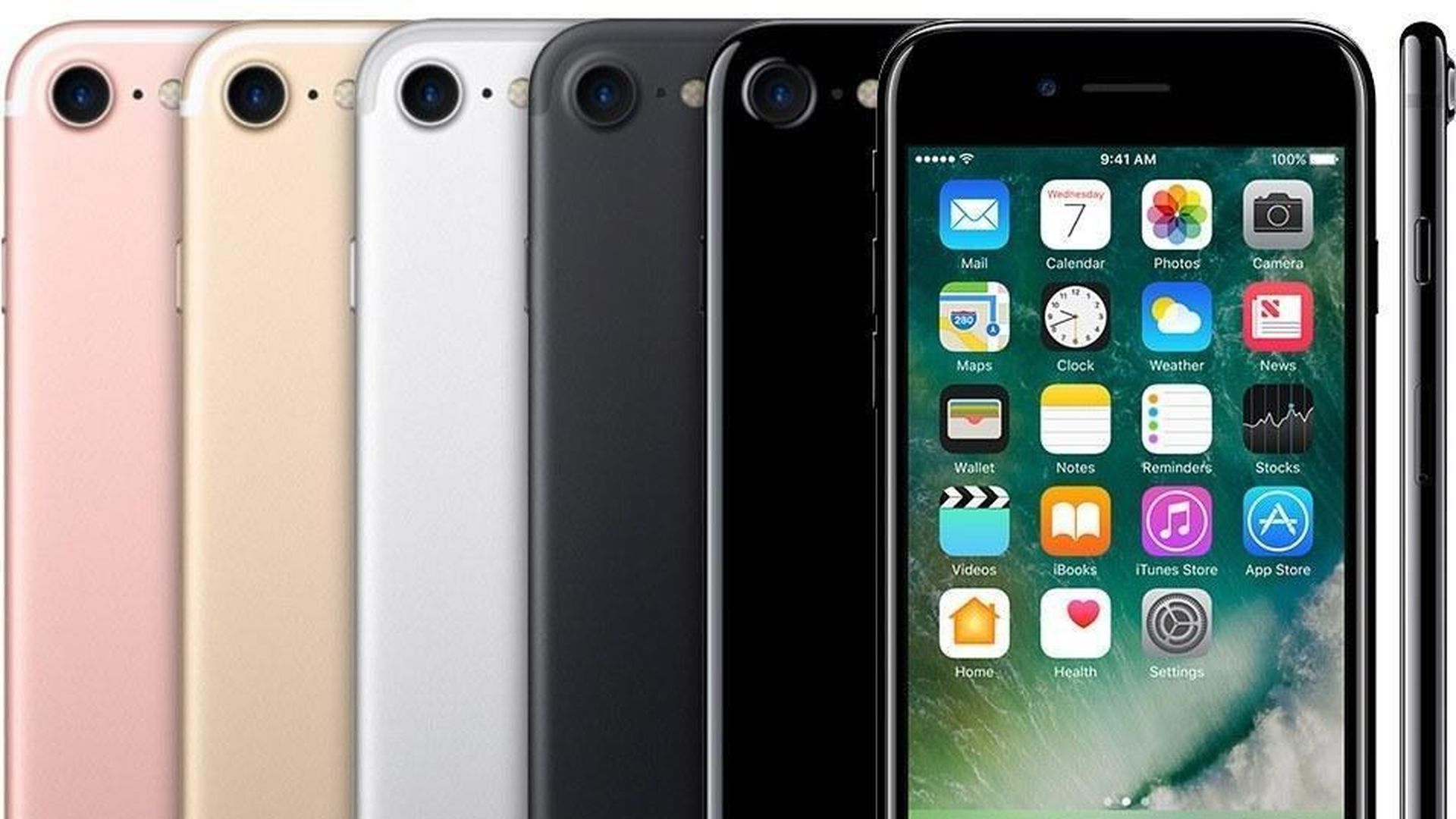 Apple appears to be getting ready to add more sophisticated augmented reality features to the next iPhone, based on the comments of a component supplier on Thursday. On its earnings call, Finisar said it expects one company to account for millions of units of a specialized laser. While it didn't mention Apple by name, Loup Ventures said Friday it believes Apple is that unnamed customer.
Why it matters: Apple already added its ARKit to the next version of the iPhone operating system; Adding AR capabilities to the iPhone could help distinguish it in the increasingly competitive smartphone market. Loup also said that based on Finisar's comments it expects the next iPhone to be announced in September and ship in October.
Loup Ventures says it expects Finisar to be one of several suppliers of the specialized laser, known as a VCSEL. In May, another supplier, Lumentum, said it anticipated to start volume shipments of the same type of laser in the second half of the year.
Apple is putting the hammer down in AR. The company already has more than 100m AR-enabled iPhones (iPhone 7) in use today, and all versions of the next iPhone will be AR-enabled. Incorporating these high-end VCSEL lasers into the iPhone will enrich the augmented reality experience. Coupled with the release of the ARKit at WWDC in early June, Apple is positioning itself to become a leader in this next generation tech movement. Separately, Apple is cornering the market for the VCSEL sensors.
Go deeper