Koch brothers want legislative fix for DACA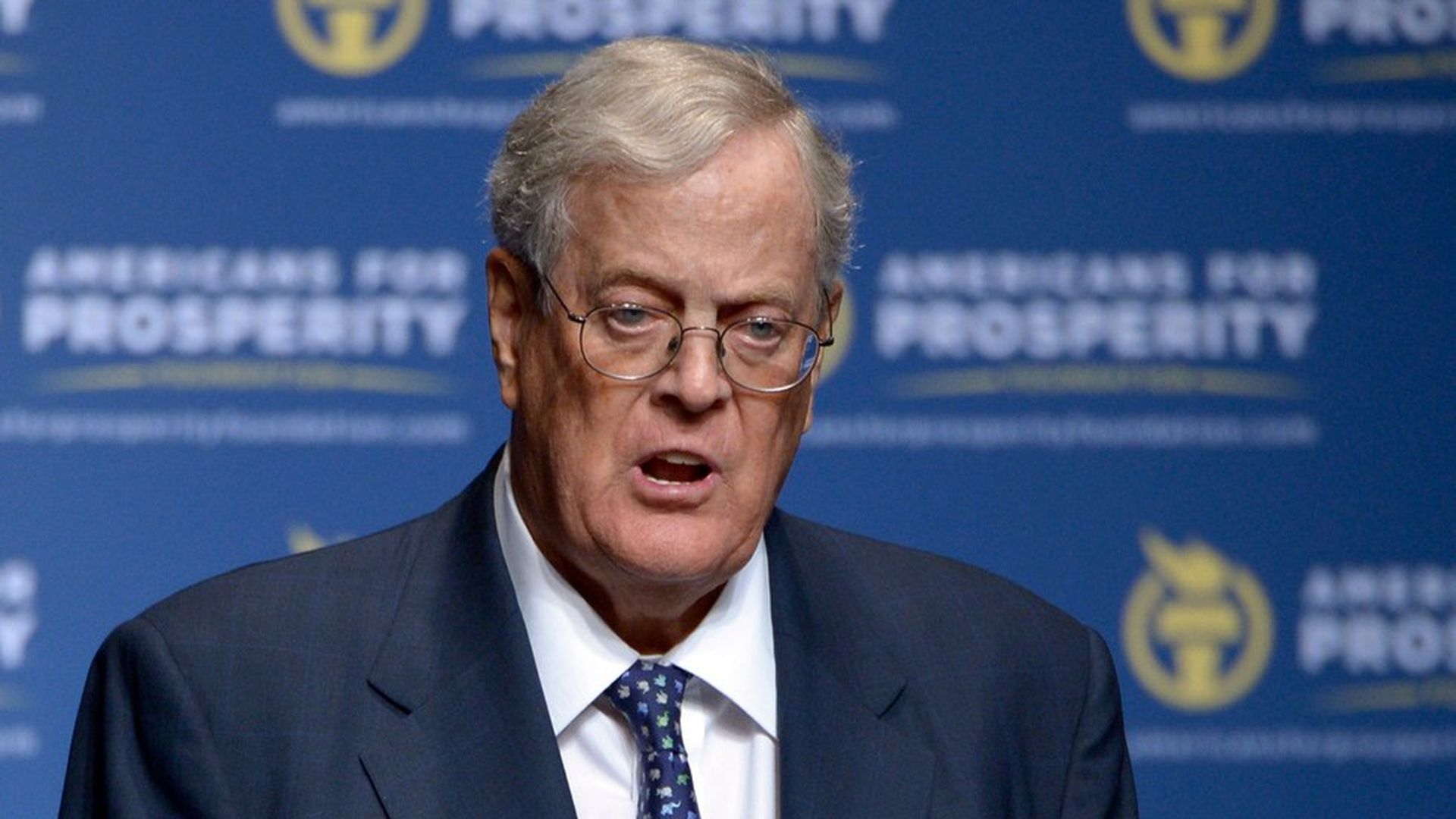 The Koch brothers plan to mobilize their conservative political network in order to push Congress to protect the young undocumented immigrants left at risk by the Trump administration's decision to rescind DACA, per The Daily Beast.
Their influence: Many GOP members of Congress were elected with Koch money and support, so this decision grants them cover to support some form of legislation that would allow DREAMers to stay in the United States — even as more hawkish conservatives push for stricter immigration laws.
Why it matters: It underscores that the DACA debacle — and immigration reform as a whole — is the rare issue that can transcend partisan lines in Washington.
Go deeper