Key takeaways from the Trump/Abdullah press conference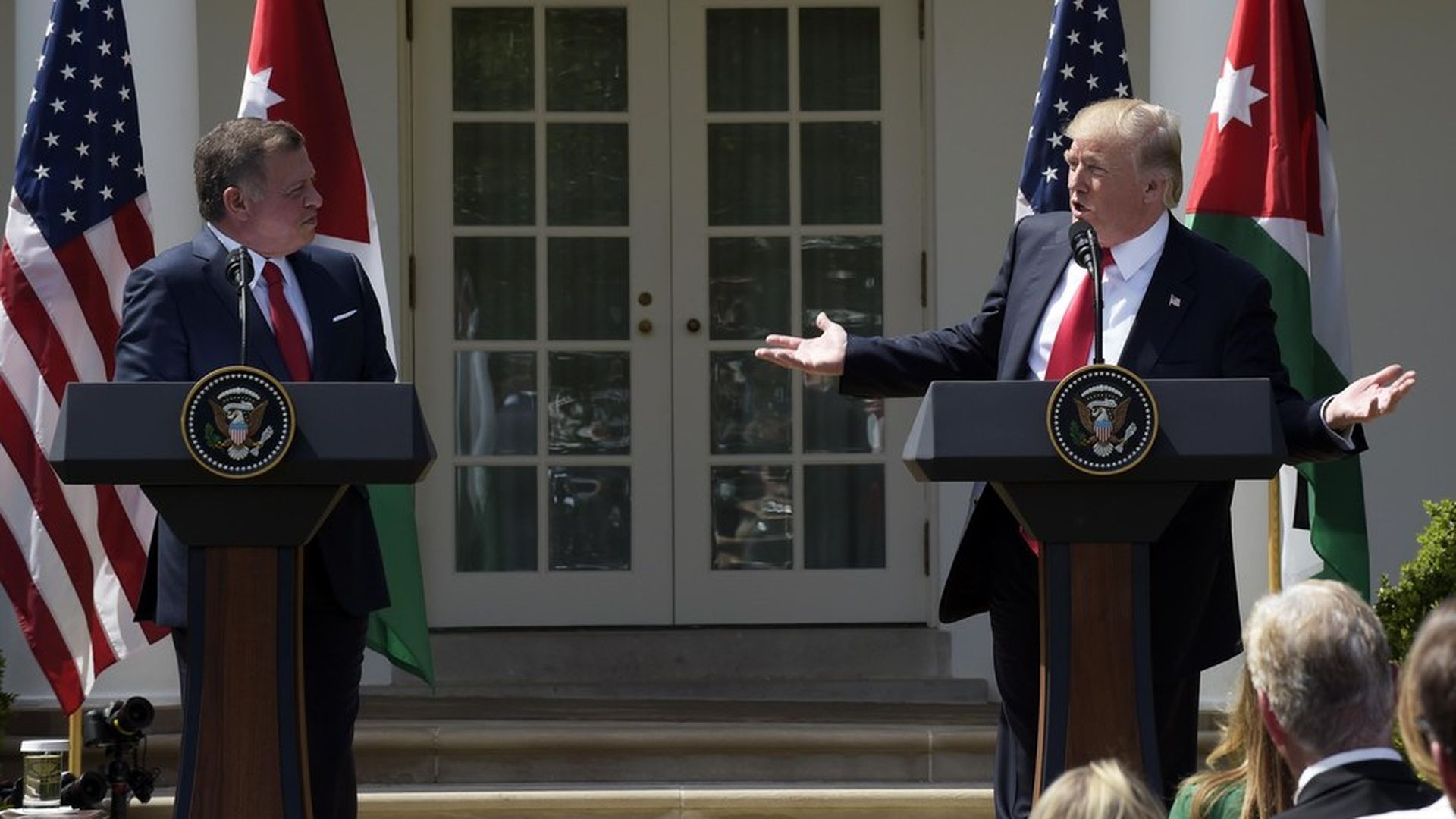 President Trump kicked off his joint press conference with Jordan's King Abdullah II by condemning the chemical weapons attack in Syria, and stating that such a "heinous act cannot be tolerated." He added, "my attitude toward Syria and Assad has changed very much," but wouldn't say if he would consider military action. Other takeaways:
President Trump:
Obama's "blank threat" over chemical weapons in Syria: "It set us back a long ways," said Trump, but acknowledged that he bears the responsibly now. Added that the attack "crossed a lot of lines for me. When you kill innocent children... that crosses many, many lines beyond a red line."
Fighting ISIS: "This will be a shorter fight than people are thinking... we will destroy ISIS, and we will protect civilization."
Peace in Middle East: Trump said that the king will help him, "at the highest level" to achieve peace, "including peace between the Israelis and Palestinians."
Iran Deal: "I will do what I have to do with respect to the Iran deal."
King Abdullah
On Trump's efforts in the Middle East: "We will support you in all of your policies... your message to all of us is a message of hope." He also noted that he believes Trump "has his instincts in the right place."
Refugees: Abdullah acknowledged the "tremendous burden" of refugees on Jordan, but said he appreciates how the U.S. has helped.
Go deeper