Key takeaways from Spicer's Tuesday briefing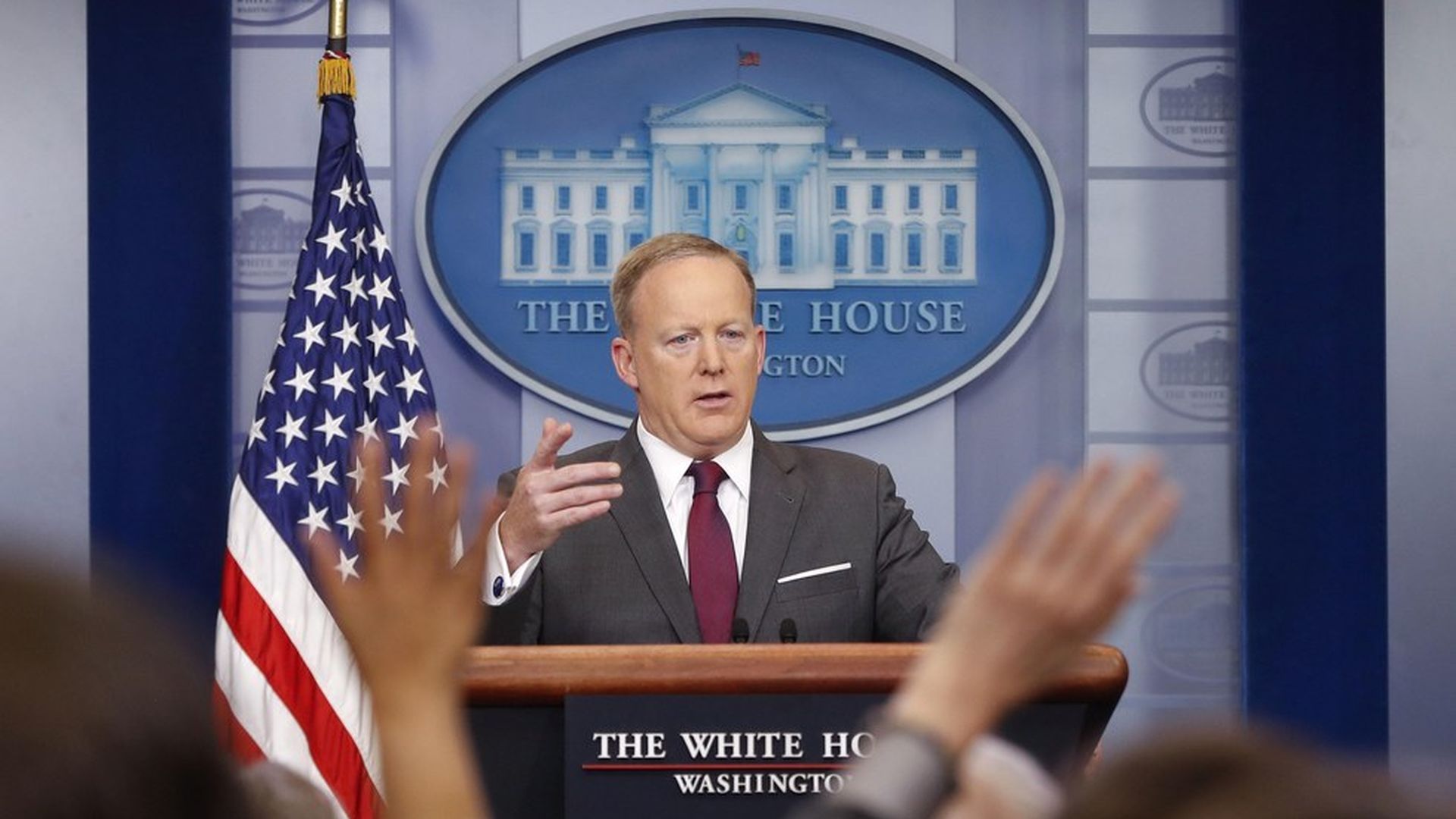 Tuesday's briefing centered around whether former national security adviser Michael Flynn broke the law by not disclosing past payments from Russia, which Spicer said was "a question for him and a law enforcement agency." He added that it was "outlandish" to expect the WH to have a log of all of Flynn's calls, or to turn over documents from the transition period. Other takeaways:
Spicer's guest du jour: Commerce secretary Wilbur Ross said that despite the new taxes on Canadian softwood lumber, the administration doesn't think there will be a trade war. As for the U.S. relationship with Canada, "They are a close ally... they're generally a good neighbor. That doesn't mean they don't have to play by the rules."
Funding for the wall: Spicer wouldn't say if Trump would risk a government shutdown to get funding, but seemed to signal a way out by saying Trump wanted some money for border security now, and more later this year.
Trump's first 100 days: Spicer said Trump has passed 28 pieces of legislation, created over 500k jobs, and made 68 calls with 38 different world leaders.
Meeting with Australian PM: Spicer said Trump will meet with Prime Minister Malcolm Turnbull aboard the USS Intrepid May 4.
Go deeper