Kenya worries about fake news ahead of tomorrow's election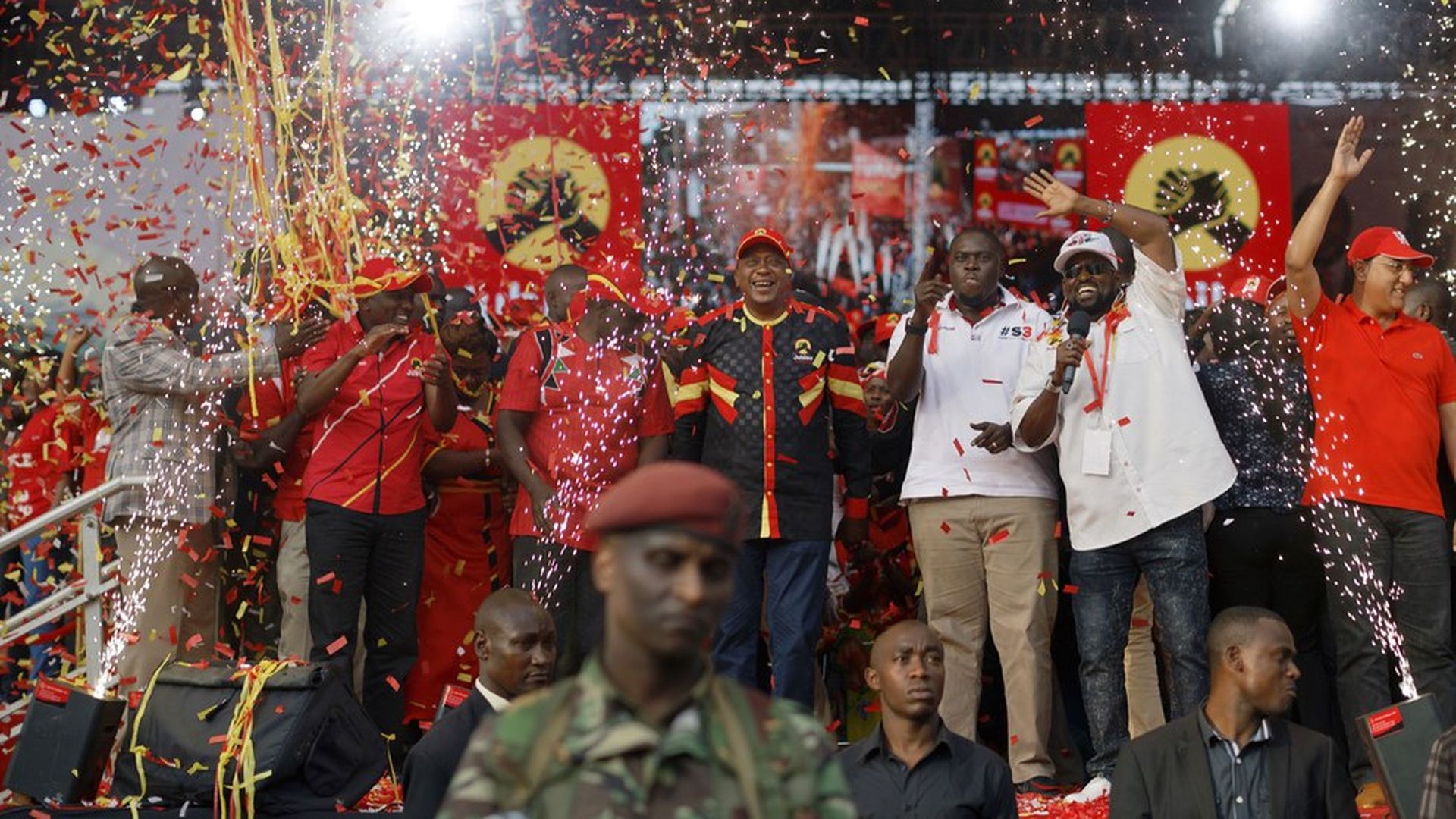 Kenya heads to the polls tomorrow to select its president, vice president, and members of Parliament, but the country is worried about the influence of fake news and unconfirmed reporting — especially after disputes following its last two elections left hundreds dead, per the NYT's Kimiko de Freytas-Tamura:
Some hazy stories swirling around Election Day: Kenya's head of voting technology was found dead with signs of torture, the military apparently confirmed a document that planned to rig the election for current President Uhuru Kenyatta, and allegations that Kenyatta planned a military raid on the opposition's vote counting centers.
By the numbers: A nationwide poll said that 33 percent of Kenyans have "little" to "no trust" in the commission overseeing the election.
The big issues: Creeping inflation, cost of living, and unemployment — all exacerbated by ethnic splits that Kenyans worry might contribute to violence.
Go deeper