Kellyanne Conway's advice for women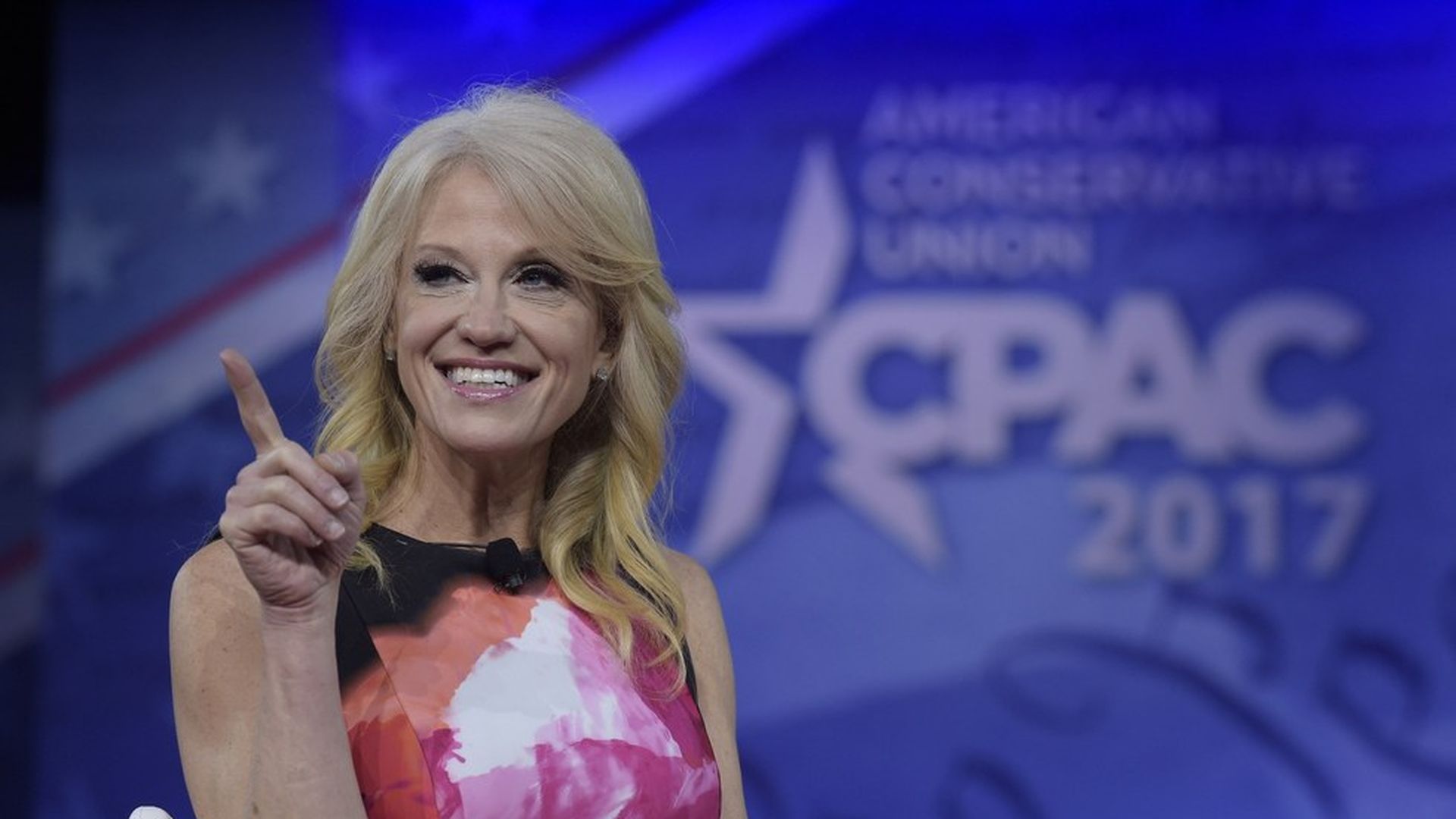 Kellyanne Conway kicked off CPAC in an interview with Fox News contributor Mercedes Schlapp. The theme? Being female.
Her advice for women: 1) "Know who you are, put your priorities in order, and don't worry about what the critics say." 2) "Don't undercut your value. When in doubt, say, "I'll have what he's having, and indeed you'll get it." 3) "The job for first female President of the United States is still open, so go for it!"
Her stance on feminism: "We didn't need words like feminism in my home — we were just taught to be strong, hard-working women," said Conway. "This generation, particularly the younger people, don't like labels. So I don't know about the word feminist... I wouldn't really call myself a feminist. It seems to be very anti-male. And it certainly is very pro-abortion."
On women's marches: "Turns out that a lot of women just have a problem with women in power."
Her take on Trump's influence on conservatism: "By tomorrow this will be TPAC when he's here," Conway joked, as the crowd cheered.
Go deeper