Kellyanne Conway overheard leaking WH info at party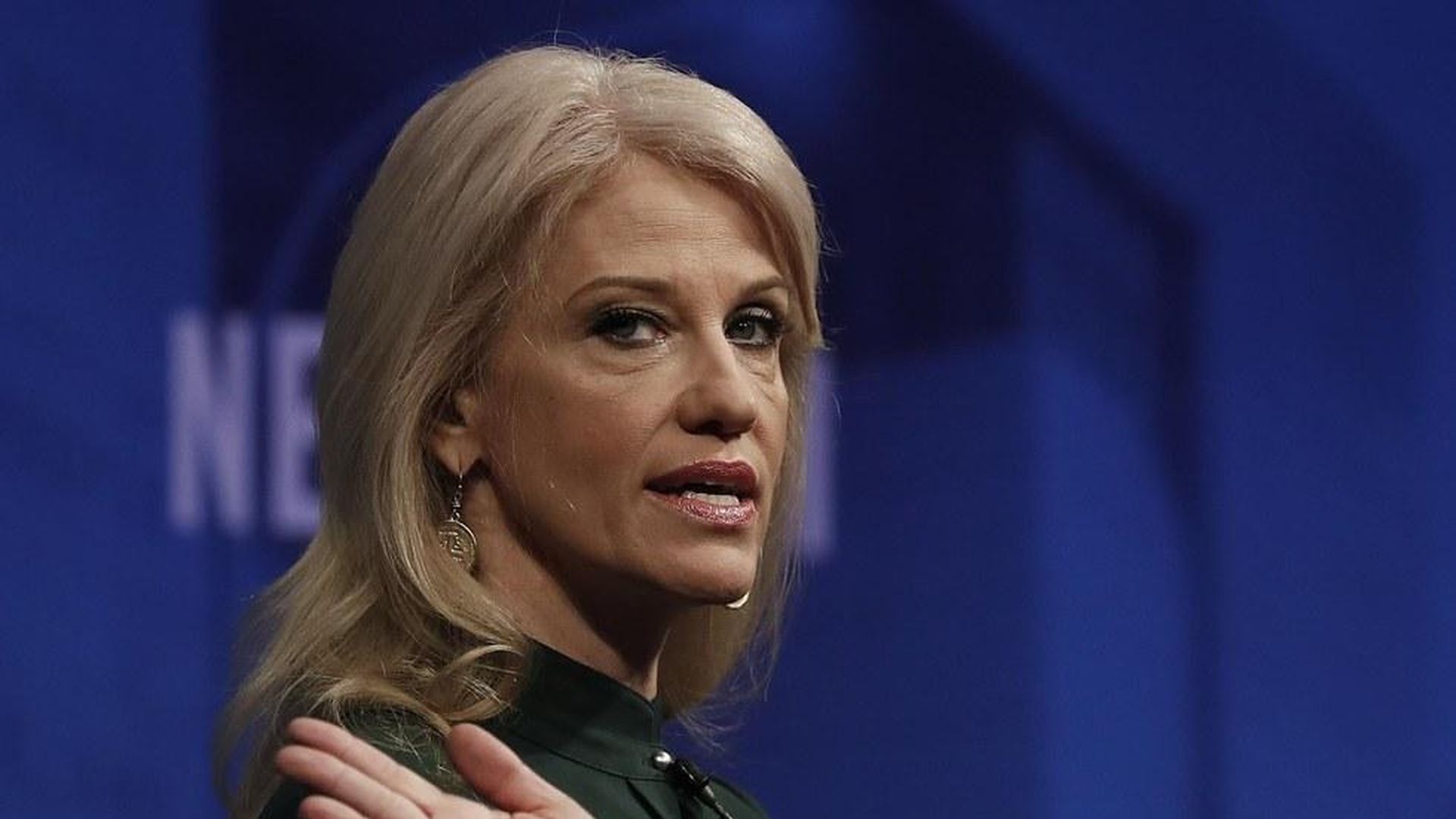 Kellyanne Conway was overheard making fun of fellow White House colleagues and discussing West Wing matters to reporters during a party at the British Embassy in D.C. last Thursday, Politico Playbook reported. This challenges what she told Mike Allen on June 7 during our Axios News Shapers event, when she suggested that everyone in the WH gets along and that no one is really in the doghouse.
What Conway said, per Playbook:
She was overheard mocking WH Chief of Staff Reince Priebus and his efforts to stop leaks: "No leaks guuuys," she said, according to a source who started a "Kellyanne Leaks" Twitter account during that event.
"He should just be honest: 'I'm upset because there's someone working on a story who pronounces it RAYNSE instead of REINCE.'"
She questioned out loud what Legislative Director Marc Short does all day as part of his job. "Honestly, what... does Marc Short do all day?" she asked, according to the source behind the Twitter account.
And Conway said she is "the one catching the slings and arrows in the West Wing."
Damage control: Conway denied the claims about Short, according to Sean Spicer who spoke with Politico. And Spicer said that Conway wasn't making fun of Priebus — he claimed she was mocking reporters "and how wrong they've been" about WH stories.
Go deeper