Kellyanne Conway: "I'm not the darkness"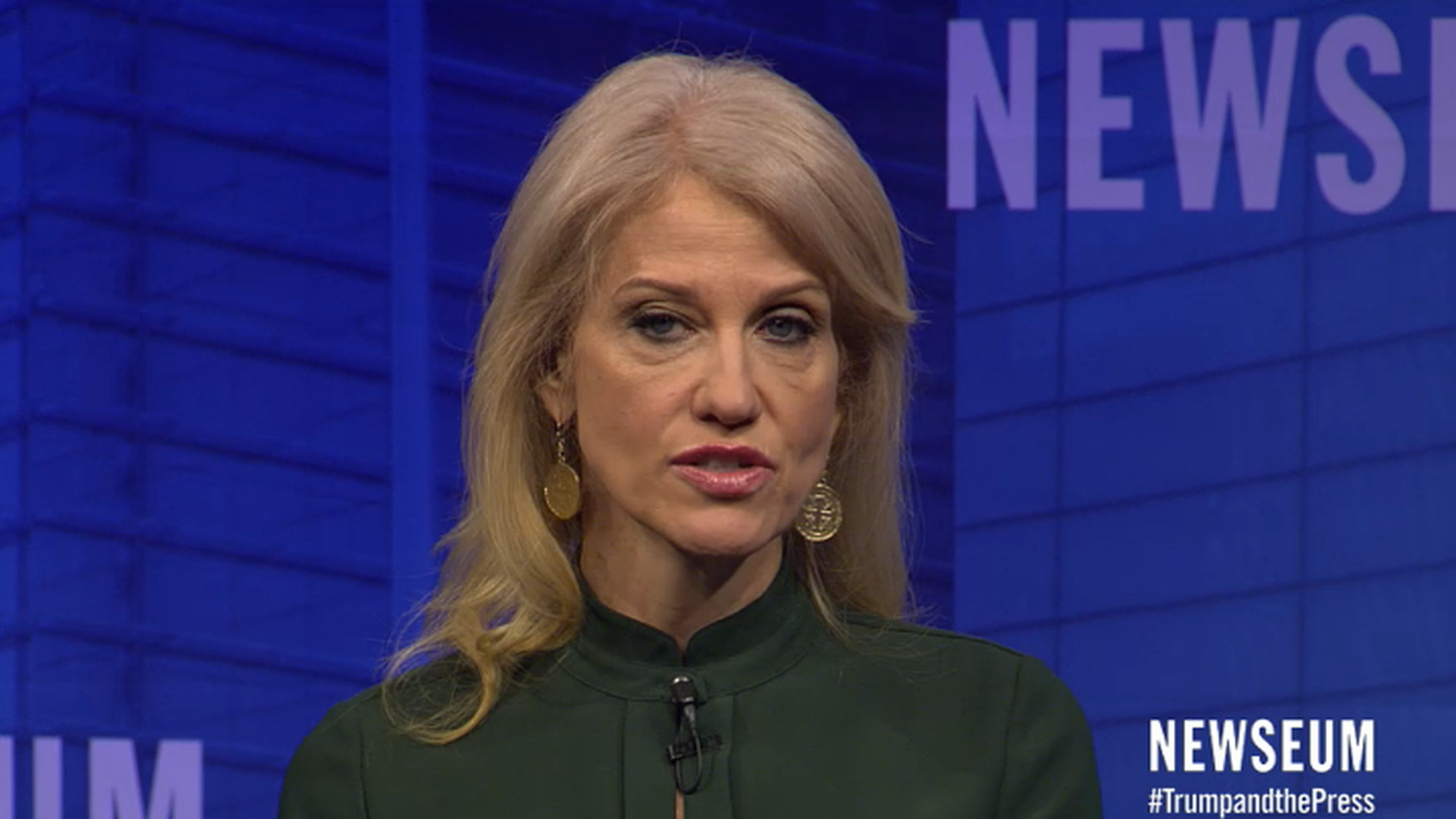 Kellyanne Conway shared her views on the media's relationship with President Trump and his administration at the Newseum's "The President and the Press" event this morning. One of her main talking points was her perception that the media is still unable to connect properly with the voters who carried Trump to the White House:
The forgotten man and woman didn't just come out of nowhere. They still feel like they're forgotten given how this administration — this president — is being presented to them.
Quick take: Conway's criticism of the media was consistent with the administration's rhetoric, but it was an interesting narrative to maintain given the event's focus on the First Amendment and the event's location at the Newseum.
Twitter:
The media's use: "There are things said about this president on Twitter that would never pass an editor's desk."
Journalist's use: "Some of those Twitter feeds are a hot mess."
Trump's use: "It's part of what I call the 'democratization of information.'"
"I believe President Trump is a very unique and well-positioned messenger to meet that new call of these different systems, these different opportunities to message directly with people."
The media's coverage:
"What people really want to know out there is: 'What did they say' and 'what does it mean' and 'why should I care?'"
Her grade for the press: "Incomplete…Biased coverage aside, my grievance would be what I call incomplete coverage…if you are an American and you're a coal miner who came to the White House or you're someone directly impacted by [the building of oil pipelines], this all matters to you in a very different way than you're hearing."
On WaPo's new slogan ("Democracy dies in the darkness"): "I'm not the darkness…just because somebody says something doesn't make it true."Twitter was another big discussion point:
Go deeper