Kasich "already running" for 2020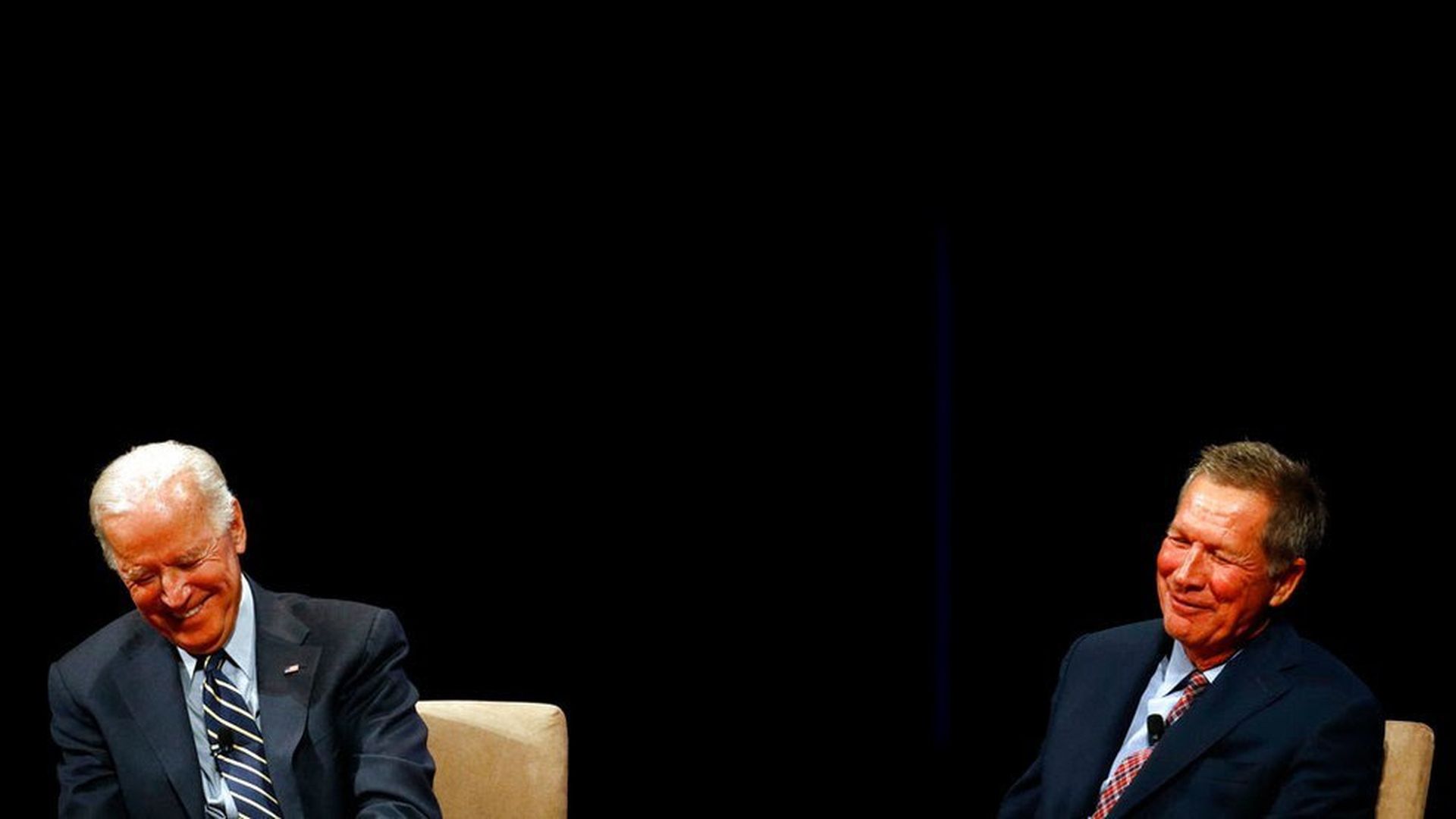 Ohio Gov. John Kasich (R), "whose final term as governor ends in 2018 ... knows he faces a strategic imperative: He must dramatically expand his name recognition in this fallow period before the next race begins," New York magazine's Lisa Miller writes:
Why it matters: "Kasich 2020 is not just a media proposition. Kasich is a sitting governor exploring a run against a president of his own party — a starkly unusual circumstance. He retains a skeletal campaign staff, and they are helping him to think through his options: Should he run as a Republican in the primaries or as an Independent in the general election?"
"A primary run is plausible, strategists say, if Trump's approval ratings among Republicans fall below the high 70s, where they've been, and Democrats prevail during the midterms, signaling a loosening of the stranglehold of the far-right base on the party."
"A third-party run is optimal if the major-party candidates represent ideological extremes."
Go deeper