Kaine: I think Alexander-Murray will pass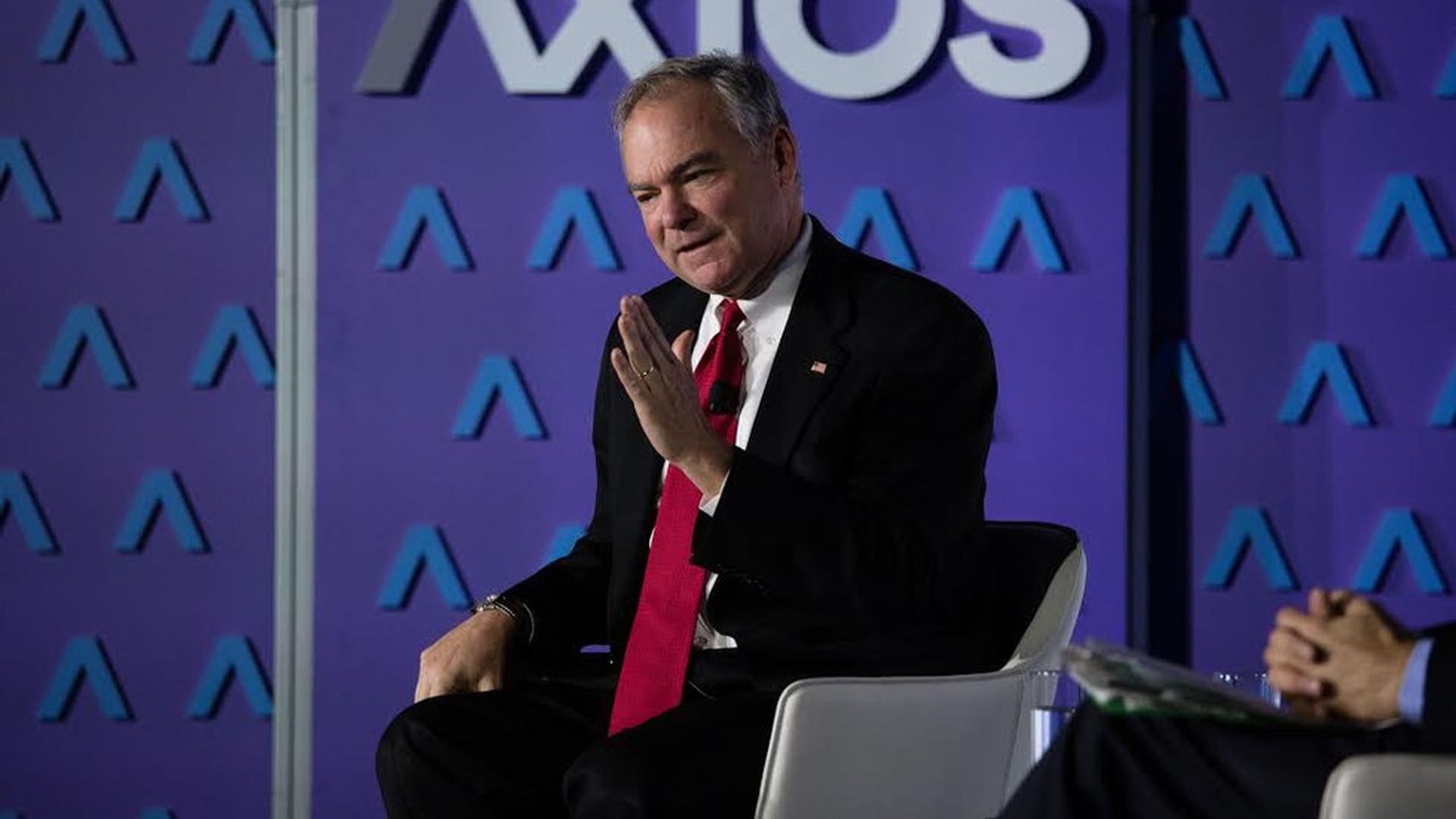 Sen. Tim Kaine (D-Va.) told Axios' Mike Allen Wednesday that he predicts the bipartisan Alexander-Murray health care bill "will pass as some part of a must-pass piece of legislation," but not as a stand-alone bill. Kaine said he expects it will move forward with the federal spending bill in December.
His bottom line: Kaine admitted that anything modest that's bipartisan on health care "will be a good sign" to the American people.
More from Kaine:
On his Medicare X plan: Kaine took the opportunity to pitch his plan, which leaves the individual health care mandate in place, adds no new taxes, and introduces a public option.
Health insurance in the individual market: "I don't think were going to long tolerate big parts of the population not being able to buy insurance on the individual market."
Single-payer vs. Block grants to the states: "Both turn the system topsy turvey... I do like more choices rather than fewer."
Does a single-payer plan set you up to disappoint your base? Kaine recognized that in order to pass successful legislation, he'll have to disappoint some people.
Go deeper