Justice Dept. files charges in college hoops corruption scandal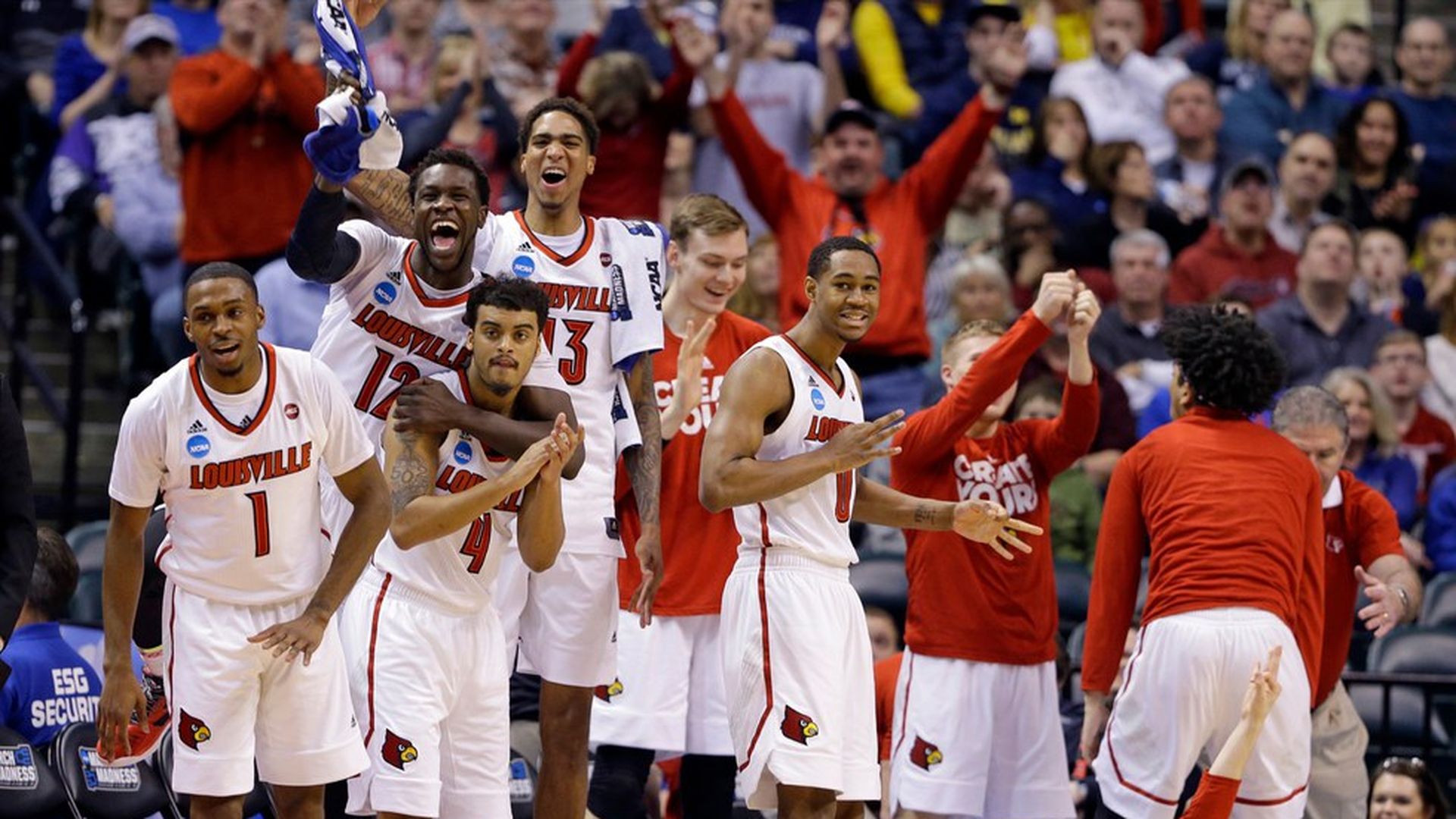 The Justice Department announced charges of fraud and corruption this afternoon against ten people in connection with two wide-ranging but connected bribery schemes at top college basketball programs.
What happened: The first scheme included coaches at USC, Oklahoma State, Auburn, and Arizona allegedly taking bribes from financial advisors and managers to then direct their athletes to use the services of those consultants. The second involved Adidas executives funneling money — often hundreds of thousands of dollars — to basketball recruits and their families to play at two Adidas-sponsored schools, the University of Louisville and the University of Miami.
How far it goes: Prosecutors refused to rule out that more coaches or schools might be involved. Acting U.S. Attorney for the Southern District of New York Joon Kim said, "We will be continuing to investigate. We will see how pervasive it is."
By the numbers: The DOJ filed three separate complaints against 10 people, including four coaches, three managers and advisors, and three Adidas employees.
Those charged, per ESPN:
Tony Bland, USC, associate head coach
Lamont Evans, Oklahoma State, assistant coach
Chuck Person, Auburn, associate head coach
Emanuel Richardson, Arizona, assistant coach
James Gatto, Adidas' director of global sports marketing
Merl Code, Adidas employee
Christian Dawkins, NBA agent
Jonathan Brad Augustine, program director of the Adidas-sponsored 1 Family AAU program
Munish Sood, financial advisor
Rashan Michel, founder of Thompson Bespoke Clothing, a custom clothier for athletes
Go deeper