Just three stocks have pushed the Dow over 22,000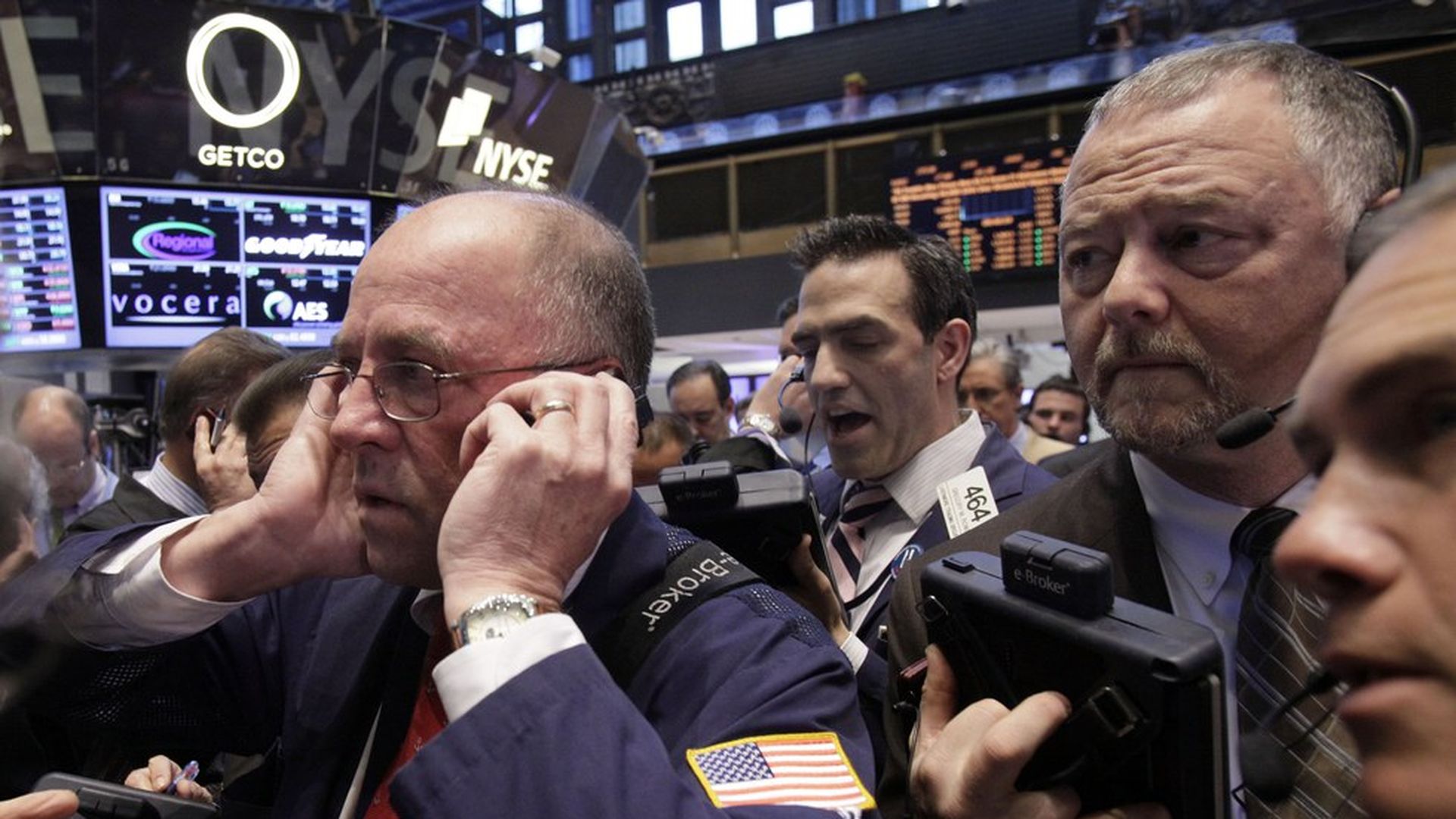 Of the 2000 points the Dow Industrials have risen so far this year, more than a quarter came from the surge of a single company — Boeing, whose shares are up 53% in 2017. That Boeing juggernaut has contributed about 580 points to the Dow's 2017 rise, per the WSJ's Justin Lahart.
The Dow pushed through the symbolic 22,000 barrier today, carried by a 6.9% rise in Apple's shares that added 60 points to the index of the biggest 30 industrial companies.
Apple — with a 35% overall share price increase so far in 2017 — is also responsible for about 350 of the Dow's approximately 2000-point rise.
McDonald's shares — up 29% this year — have contributed 227 points to the Dow surge.
This has happened for three consecutive administrations: President Donald Trump has made the stock surge a standard feature of his tweets and stump speeches, boasting in one sample tweet that we are watching the "highest stock market EVER." But in a post today, Axios' Dan Primack notes that former presidents George H.W. Bush and Barack Obama had better S&P500 stock performance in their first six months in office.
Go deeper