Joe and Mika on NYMag cover: Trump's not invited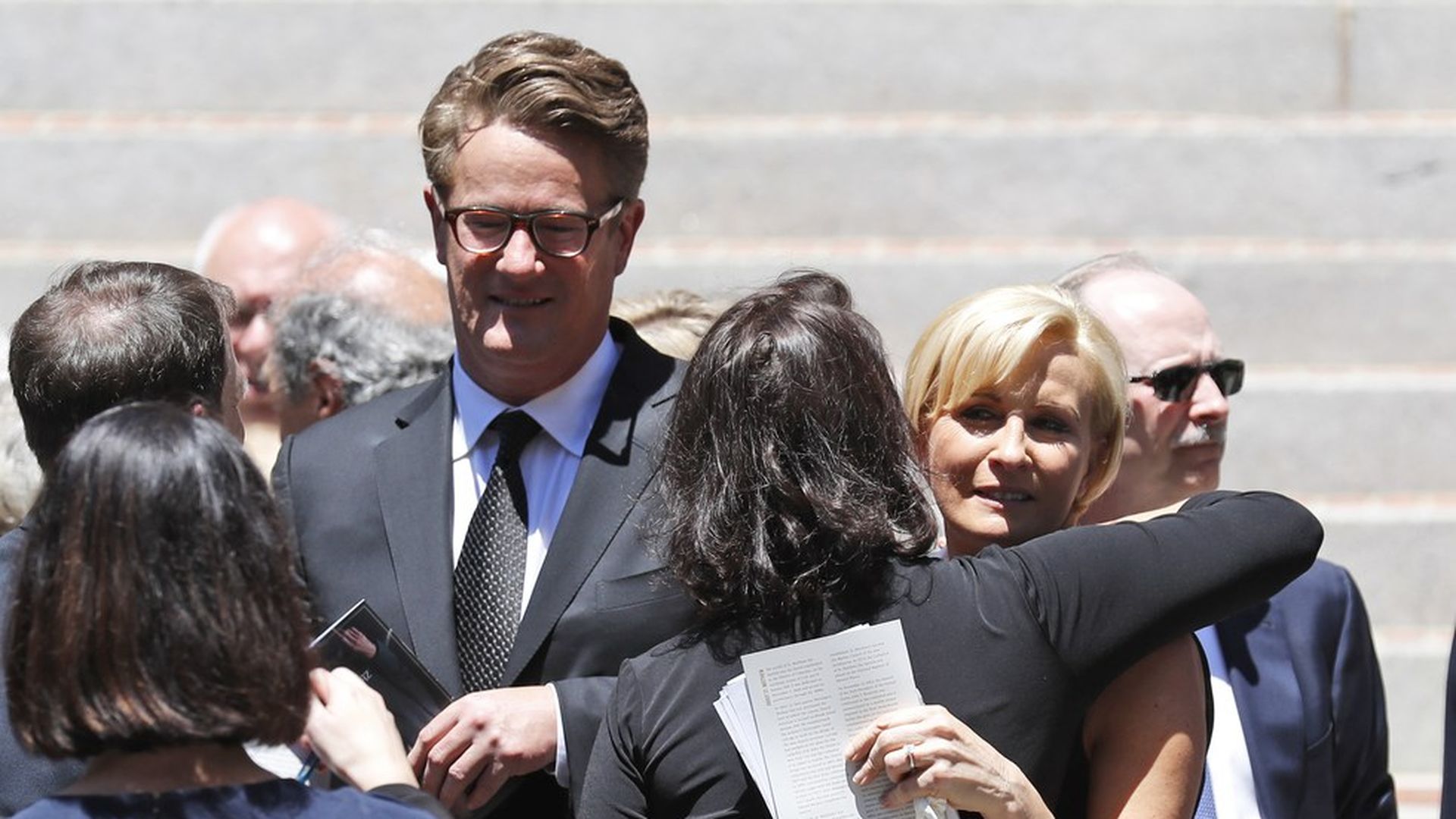 New York mag cover story, "Donald Trump Is Not Invited to the Wedding: Joe, Mika, and their star-crossed relationship with the president," by Olivia Nuzzi:
Scarborough and Brzezinski said the White House is misrepresenting their motivations, though they didn't rule out that Scarborough might be interested in running for president in the future. "It was never mentioned, never discussed, and anyone who ever said it is a liar," Scarborough said. "No ambiguity there at all. I'm happy right where I am with Mika, music, and 'Morning Joe'," which he calls his "three M's." Fulfilling a lifelong dream, Scarborough is now performing and recording dad-rock; his first EP, 'Mystified,' ... was released last month ...
Because Joe and Mika are perhaps the only masochists alive who operate on this schedule and spend this much time together (a 6–to–9 a.m. show; up as late as 10 p.m., crisscrossing the Northeast corridor for meetings, events, and speeches), it can feel as though they exist in their own private universe. Except they don't. Between them breathes a sprawling web of three ex-spouses and six children, ranging in age from 9 to 29 ...
It has historically been a preoccupation for them, then, to keep the matter of their relationship and its inconvenient origins out of the press, which they achieved with near-total success — something one New York tabloid veteran told me was astonishing and "a lesson for everyone" in how to "tame the gossips." "I think of the gossip world as extremely transactional, and they were very good at dealing with it," the veteran told me. "They are total operators: They weren't above trading one item for another. They took their own PR into their own hands."
Go deeper