Jimmy Carter reveals he was not With Her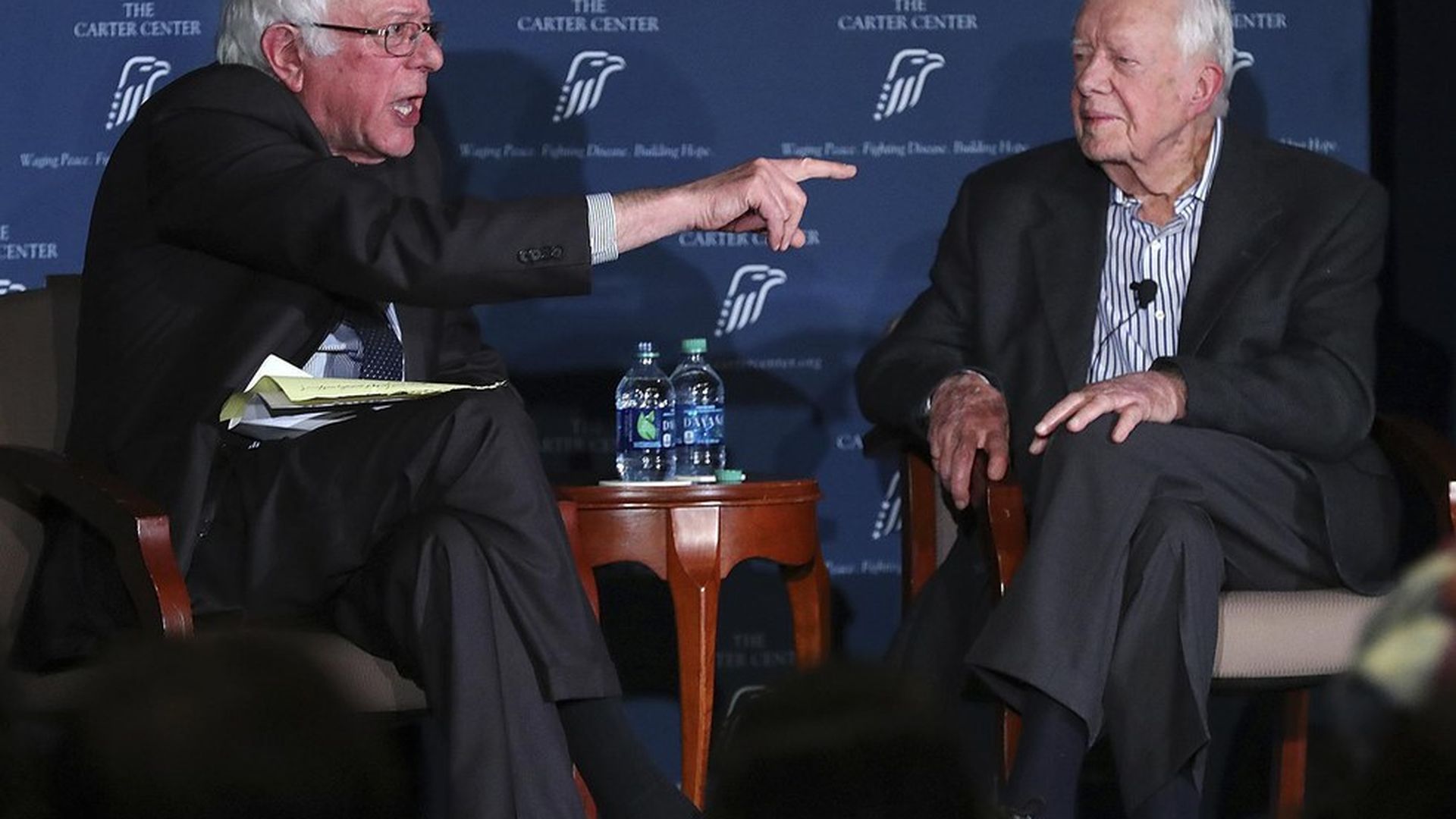 Former President Jimmy Carter revealed that he voted for Bernie Sanders over Hillary Clinton in the 2016 Democratic primary during an open discussion with Sanders at the Carter Center in Atlanta Monday.
"If we had 80% of people voting in this country, the Republican Party would be a significant minority," said Sanders, referring to high voter turnout for the French presidential election Sunday. "So we have got to get people involved." The 39th president then turned to the audience and asked: "Can y'all see why I voted for him?"
Carter endorsed Clinton in July 2016 after Sanders conceded.
Go deeper