Jared and Ivanka make their move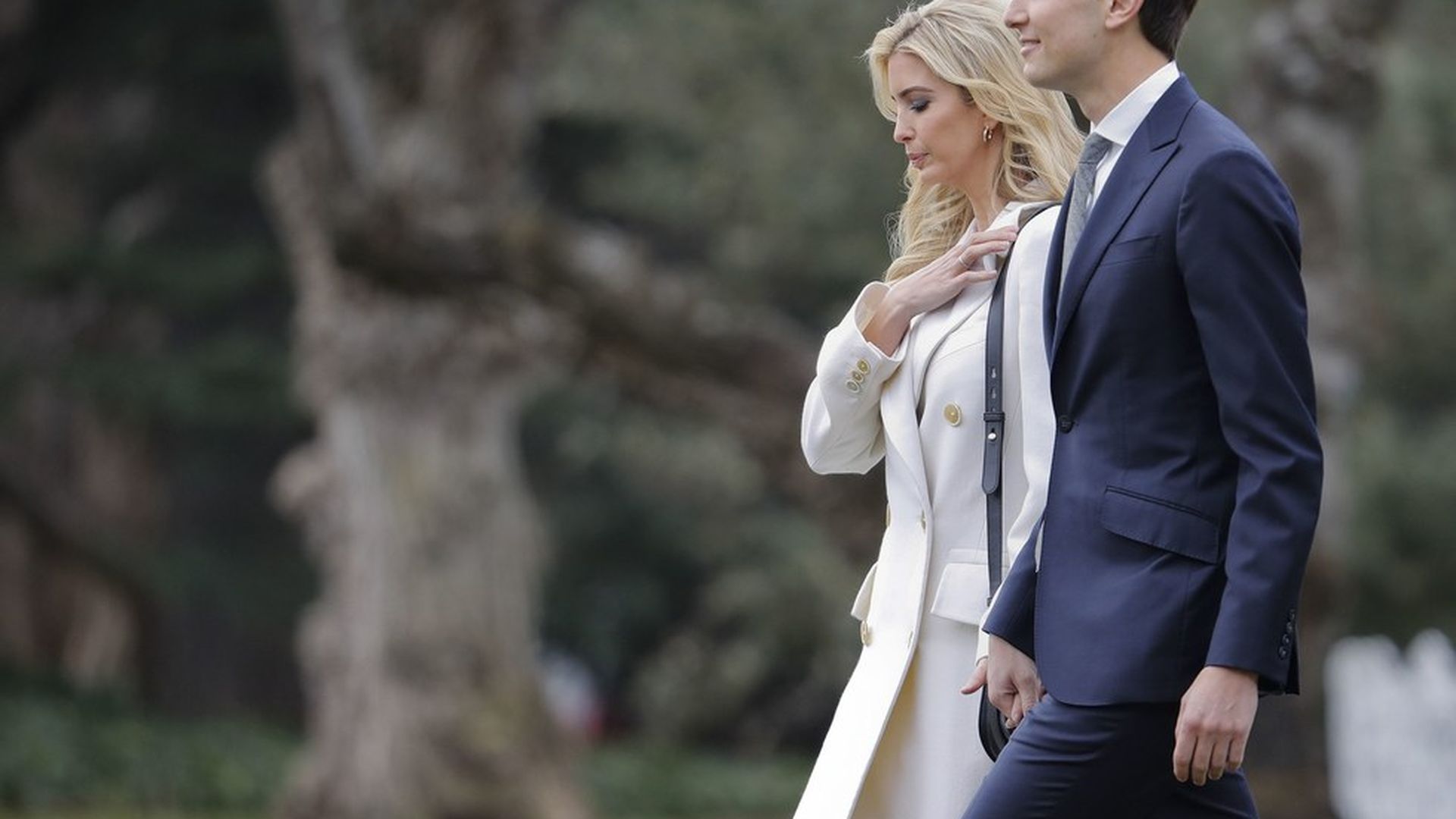 This week, Jared Kushner and Ivanka Trump have grabbed some attention for their increased influence in DC:
Jared came up with the idea for today's working sessions with CEOs and cabinet secretaries, as Axios' Jonathan Swan reported last night. Those ideas will make their way to Trump later today.
President Trump will hold a meeting about human trafficking today as well, which Ivanka pushed for and helped orchestrate. A source told Axios' Mike Allen: "Ivanka recommended the meeting to the president and he immediately agreed, given what a horrible issue it is in the U.S. and internationally."
The couple joined President Trump earlier this week on his visit to the African-American museum.
After news of several attacks on synagogues, Ivanka, who converted to Orthodox Judaism before marrying Jared, tweeted that "America is a nation built on the principle of religious tolerance. We must protect our houses of worship & religious centers."
Go deeper