James Comey and Bob Mueller's long history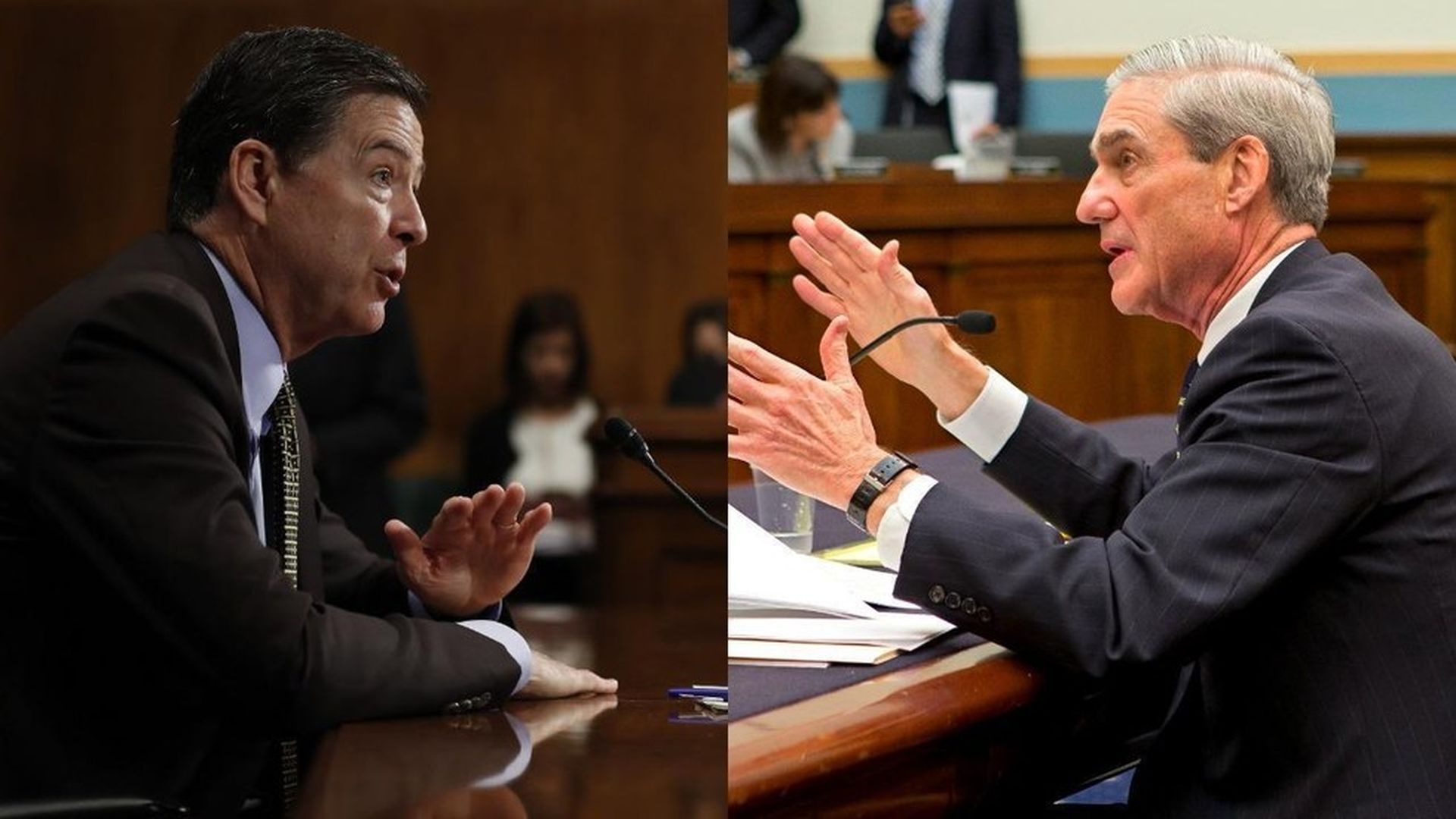 Politico Magazine looked at the long history between James Comey and Bob Mueller, the "straight arrow" who will now serve as the government's special counsel for the Russia investigation. The two have held the same jobs — FBI director and deputy attorney general — and Comey regards Mueller as something of a mentor.
The money quote:
"It is as if, after having an unrelated disagreement over movie trivia in a bar, Trump has challenged Usain Bolt to a 100-yard dash or John Cena to a cage match to the death," writes Politico's Garrett Graff.
Worth reading: The entire saga of how Mueller and Comey prevented an incapacitated Attorney General John Ashcroft from authorizing a covert government surveillance program (that they believed was unconstitutional) from his hospital bed.
A look at Mueller: He fastidiously wore a starched white shirt each day as FBI director as a "recognizable [totem] of the past" to "help agents understand it was still the same FBI."
Go deeper