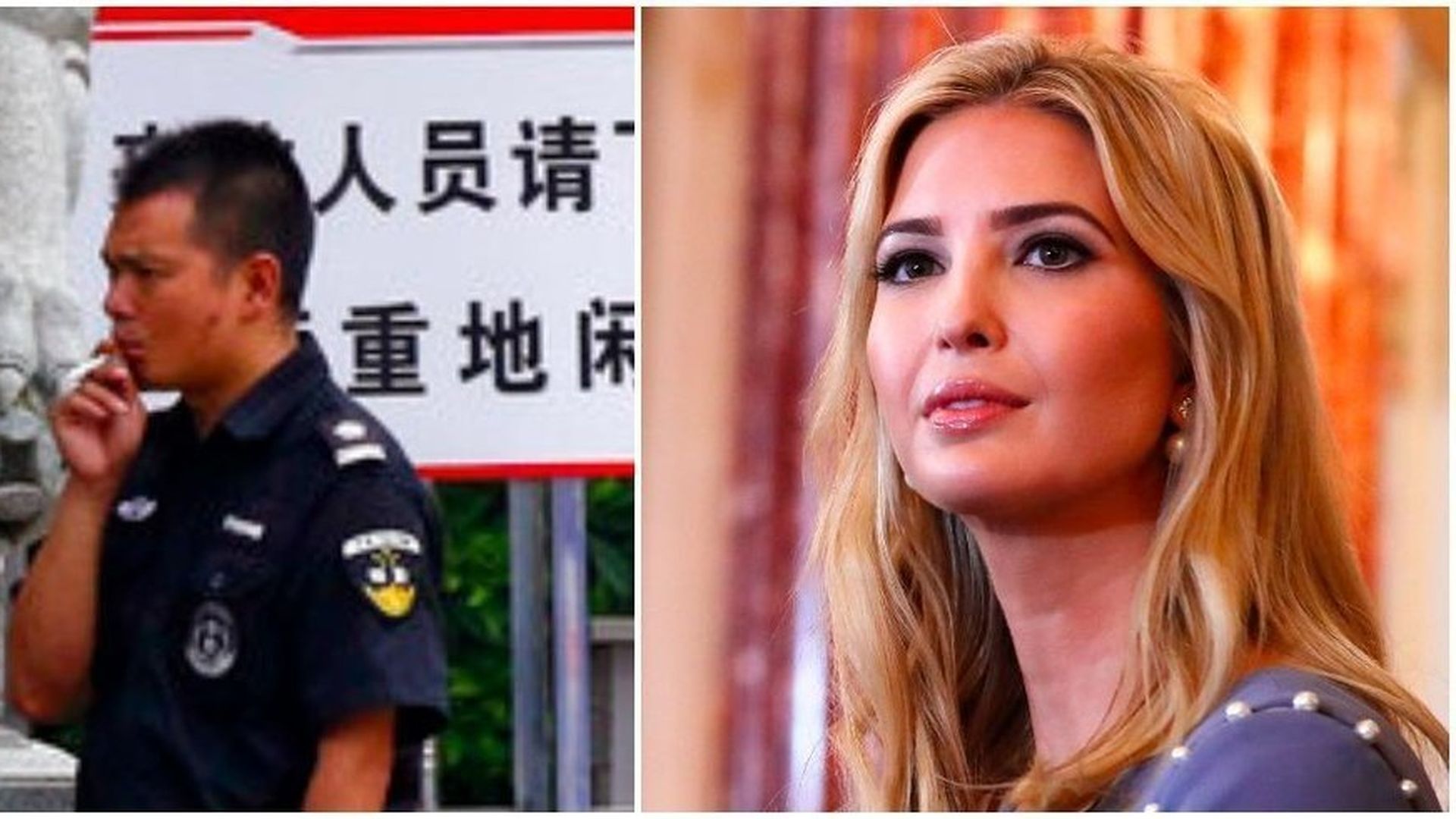 "Making Ivanka Trump shoes: Long hours, low pay," by AP's Erika Kinetz in Ganzhou, China, opens with this paragraph:
A worker with blood dripping from his head marked a low point in the tense, grinding life at a southeastern China factory used by Ivanka Trump and other fashion brands. An angry manager had hit him with the sharp end of a high-heeled shoe.
"Workers from [a factory that has been used by Ivanka Trump and other fashion brands] reported overtime that stretched past midnight, steep production quotas and crude verbal abuse at Ganzhou Huajian International Shoe City Co."
"Li Qiang, founder of China Labor Watch [a New York nonprofit that has been investigating Ivanka Trump's Chinese suppliers], describes Huajian's Ganzhou factory as among the worst he has seen in nearly two decades investigating labor abuses."
"His group says pay can be as low as a dollar an hour, in violation of China's labor laws. According to China Labor Watch investigators, until recently, workers might get only two days off — or less — per month."
"In Washington on Tuesday, [Ivanka] spoke at a ceremony unveiling the annual U.S. Trafficking in Persons Report, in which China was demoted to the lowest ranking over its human trafficking record. She said the report is [a] 'clarion call into action in defense of the vulnerable and the exploited.'"
"Abigail Klem, president of the Ivanka Trump brand, said 'the integrity of our supply chain is a top priority and we take all allegations very seriously.' The company says its products have not been made in the factory since March."
Go deeper