Ivanka Trump's new fund for female entrepreneurs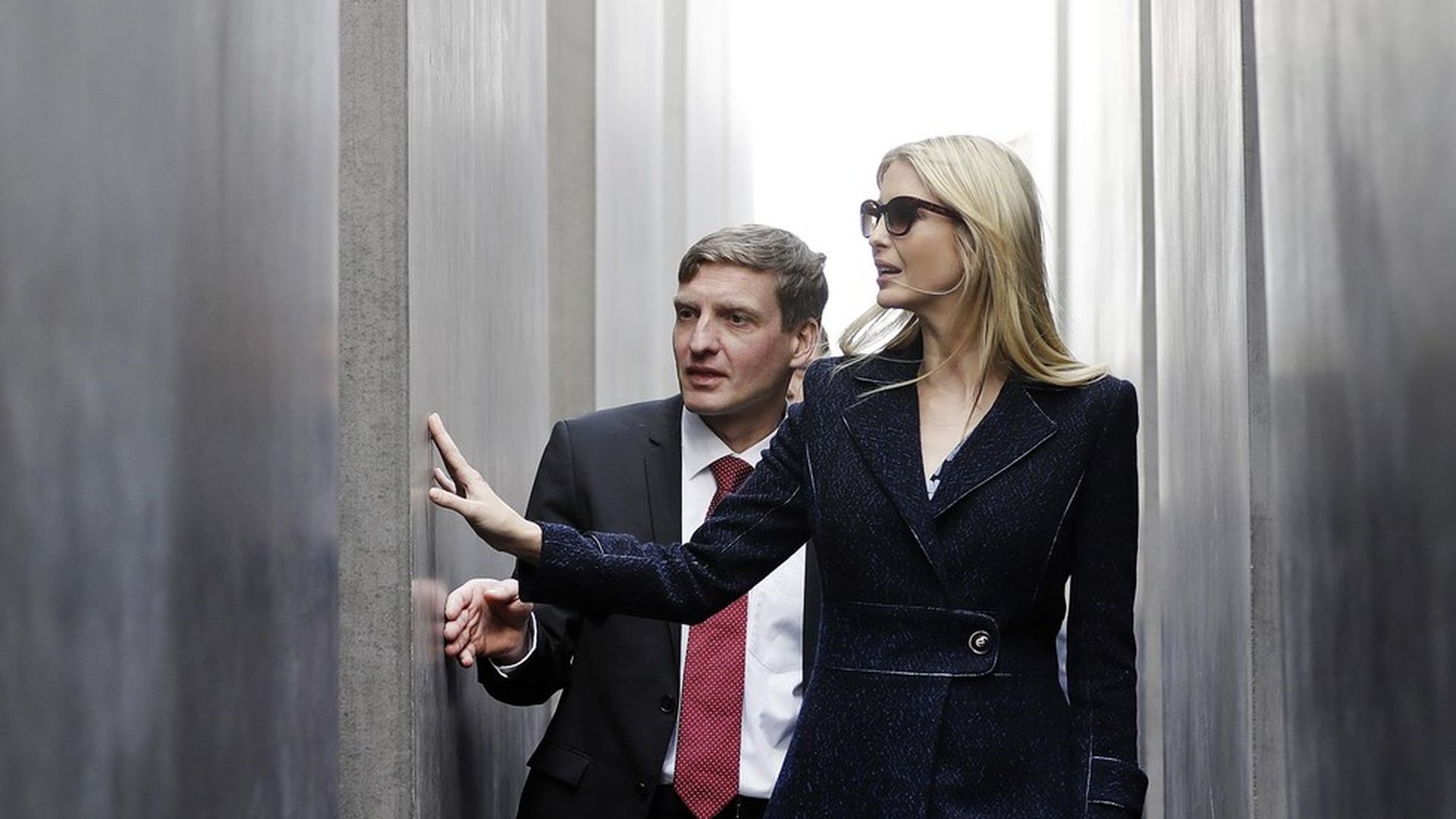 Ivanka Trump told me yesterday from Berlin that she has begun building a massive fund that will benefit female entrepreneurs around the globe. Both countries and companies will contribute to create a pool of capital to economically empower women.
"The statistics and results prove that when you invest in women and girls, it benefits both developed and developing economies," she said. "Women are an enormous untapped resource, critical to the growth of all countries."
Under the radar: Canadians, Germans and a few Middle Eastern countries have already made quiet commitments, as have several corporations, a source said.
How it'll work: The fund will provide working and growth capital to small- and medium-sized enterprises.
Who's involved: President Trump is a huge supporter of his daughter's idea, and she has consulted with World Bank Group President Jim Yong Kim about how to pull it off in a huge way.
Update: Here are the 6 questions we're asking about this new fund
Go deeper