Ivanka Trump pushes back for paid family leave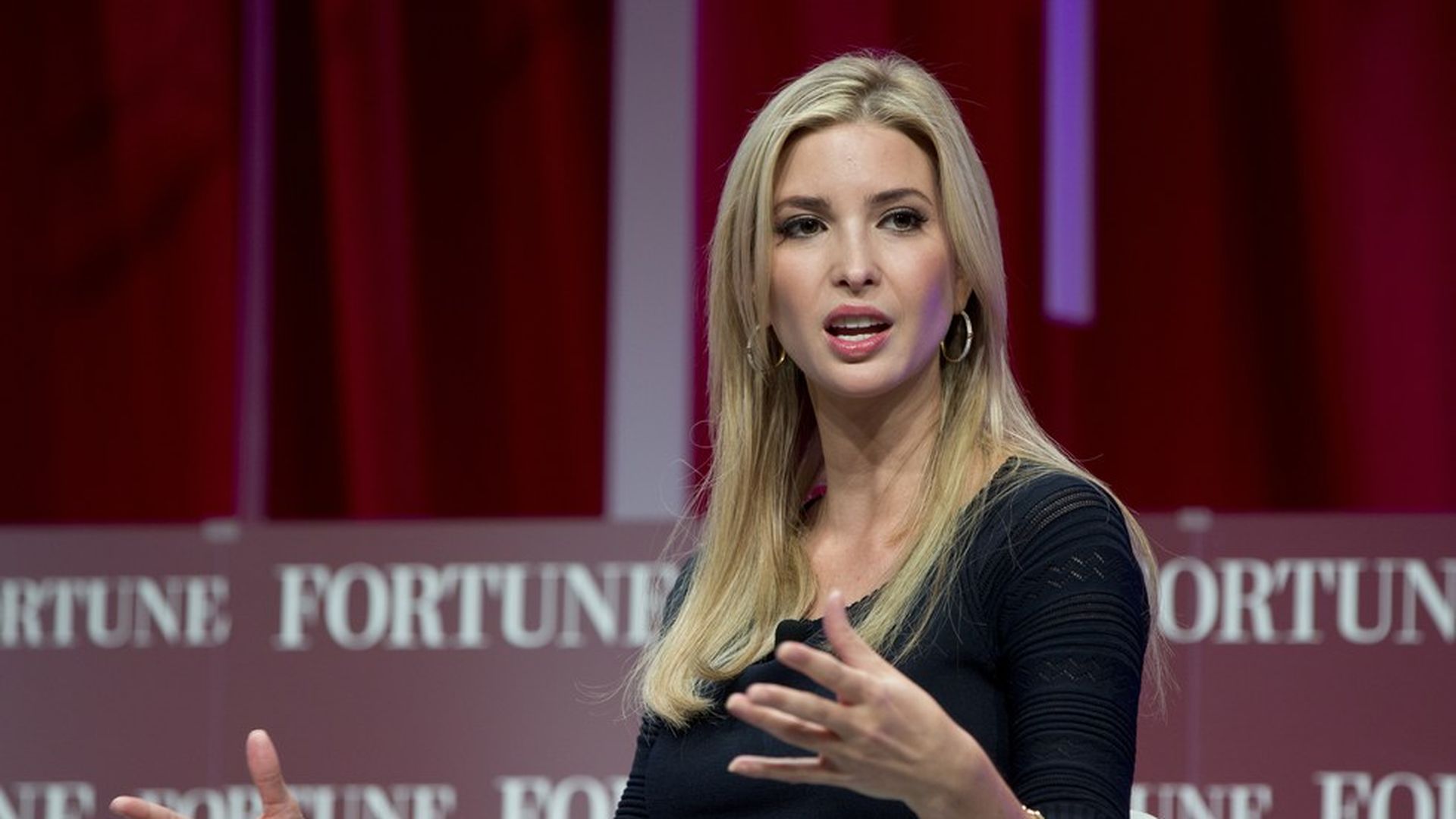 In a detailed and pointed op-ed in the WSJ, Ivanka Trump called out The Journal for its contradictory article, "The Ivanka Entitlement." She argued the publication uses a supportive response from Blackstone CEO Steven Schwarzman as a platform to "make a policy distinction, to recognize the inherent value of paid leave while opposing the government's role in administering it."
Then Trump makes her case, using statistics to bolster her point. Key quote:
"The reality is that in 63% of American homes with children, all parents work. Providing a national guaranteed paid-leave program—with a reasonable time limit and benefit cap—isn't an entitlement, it's an investment in America's working families."
Why it matters: Trump, an outspoken proponent of expanding paid family leave throughout her father's administration, reveals in this letter that she is dedicated to making this plan a reality.
Excerpts from her letter:
"Currently, only 6% of workers in the bottom income quartile have access to paid family leave. Studies show that these individuals—particularly women without a college degree—are far more likely to lose or quit their jobs in the event of childbirth, resulting in a far greater cost to society over the long term."
"A 2012 study found that women who took paid family leave were more likely to be working a year after their child's birth than those who didn't take leave, and that women who took leave and returned to work were 39% less likely to report receiving public assistance than those who didn't."
"As the Journal also so aptly points out, "a growing economy is the best antidote to inequality." I agree. Women's increased participation in the workforce in recent decades has been an important driver of middle-class incomes; in fact, research by the Council of Economic Advisers suggests that the vast majority of middle-income growth since 1970 is the result of increased female labor-force participation and education."
"A recent poll by the National Partnership for Women and Families found that 82% of voters think it is important for Congress to consider a paid-leave program."
Go deeper