Ivanka Trump: "I try to stay out of politics"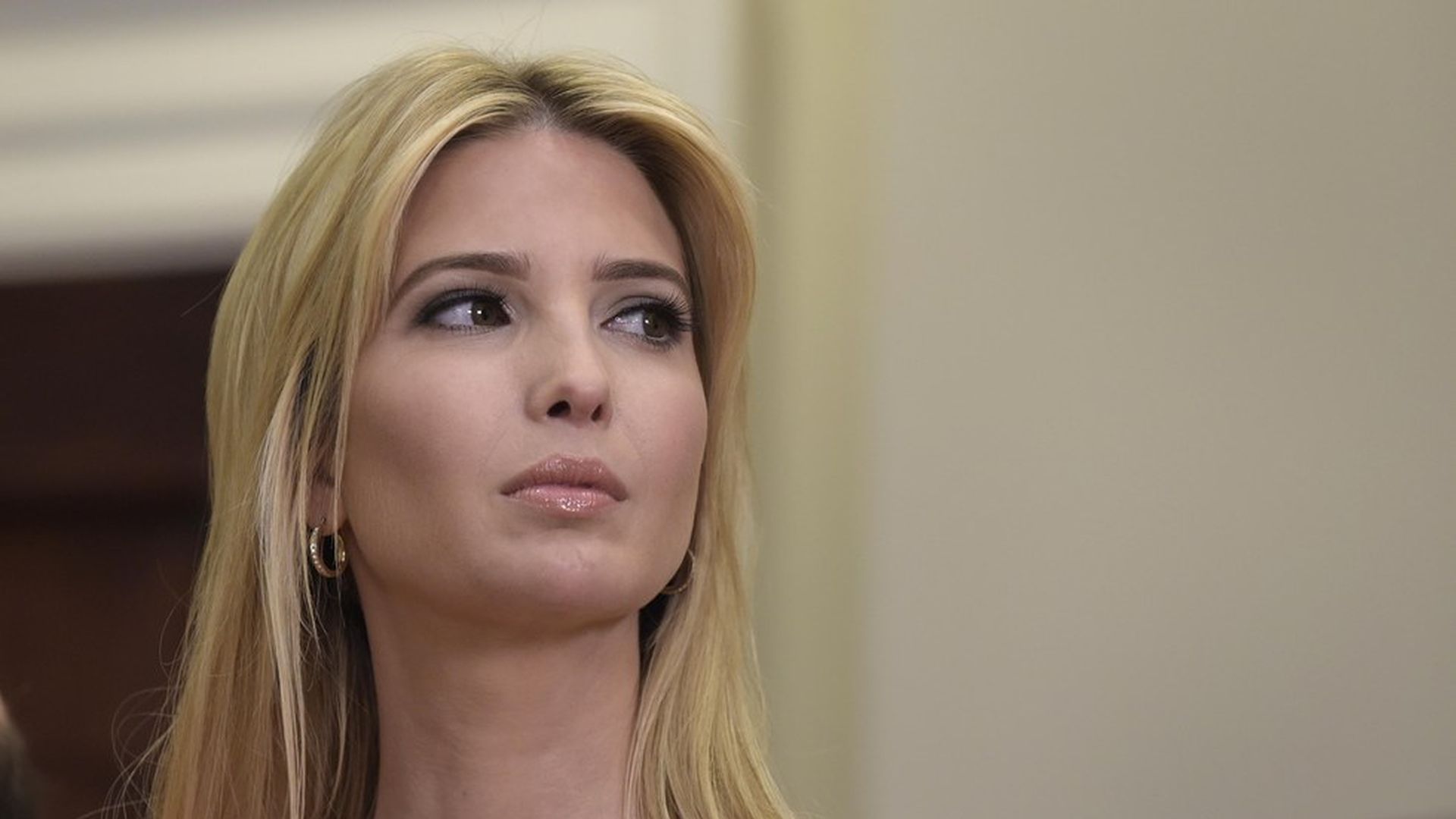 Ivanka Trump — President Trump's daughter and a White House senior advisor — told Fox News this morning that she tries to "stay out of politics" and that it's normal for she and her father to "not have 100% aligned viewpoints on every issue."
Top quote: "I feel blessed just being part of the ride from day one and before. But he did something pretty remarkable. But I don't profess to be a political savant."
Why it matters: Ivanka has an office in the West Wing. She was influential in President Trump's decision to bomb Syria, worked with her husband Jared Kushner on LGBT rights, and many climate activists saw her as a hope for fighting climate change and staying in the Paris Agreement (although her dad left anyway). This all doesn't seem to back up her claim of staying out of politics.
Go deeper