Ivanka pushes the White House to focus on human trafficking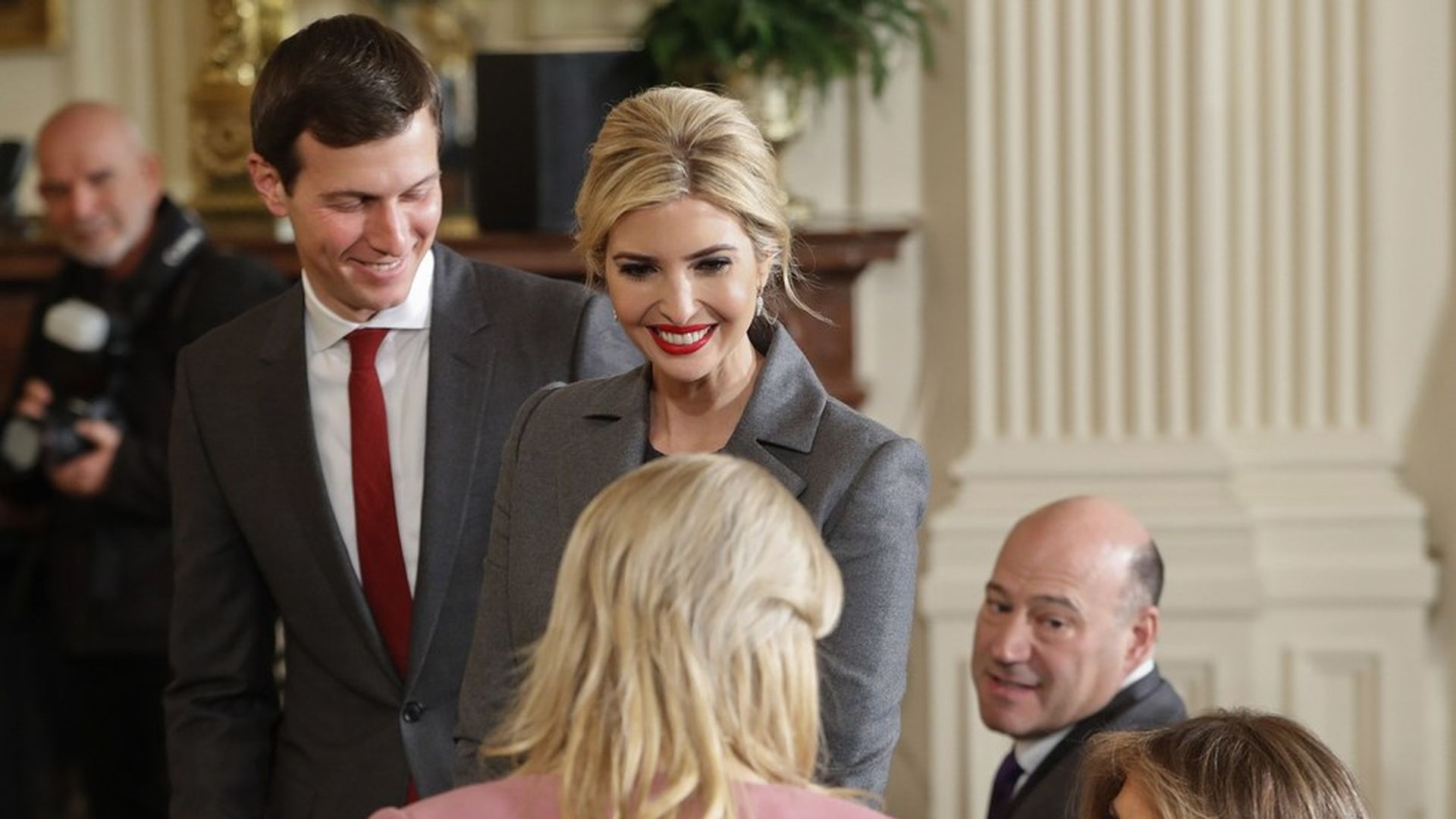 President Trump this afternoon will hold a listening session on domestic and international human trafficking, including women and girls who are sexually exploited for profit. We're told that the sudden West Wing attention to the issue was driven by Ivanka Trump, a huge West Wing force despite her decision not to take an official title at first.
How the meeting came about: Ivanka Trump and Dina Powell, White House senior counselor for economic initiatives, had a few meetings with some of the groups attending today's 2:30 p.m. session in the Roosevelt Room. "Ivanka recommended the meeting to the president and he immediately agreed, given what a horrible issue it is in the U.S. and internationally," a source said.
Outside groups coming: National Center for Missing and Exploited Children; International Justice Mission; Thorn: Tech Innovation to Fight Child Sexual Exploitation, co-founded by Ashton Kutcher (who'll be represented by someone else).
Who's coming from the administration: The meeting is likely to include Vice President Pence, who has had a longtime focus on the issue; representatives of the Justice Department; plus policy guru Stephen Miller, Dina Powell and Hope Hicks, director of strategic communications.
Why it matters: White House support for legislation on the issue could emerge from the meeting; West Wing aides are already talking about how to work with three senators — Rob Portman of Ohio, Marco Rubio of Florida and Bob Corker of Tennessee.
Editor's note: This article was updated to reflect that Sen. Rubio was not in attendance at today's meeting.
Go deeper