Issa on Trump witch hunt: "I don't believe in witches"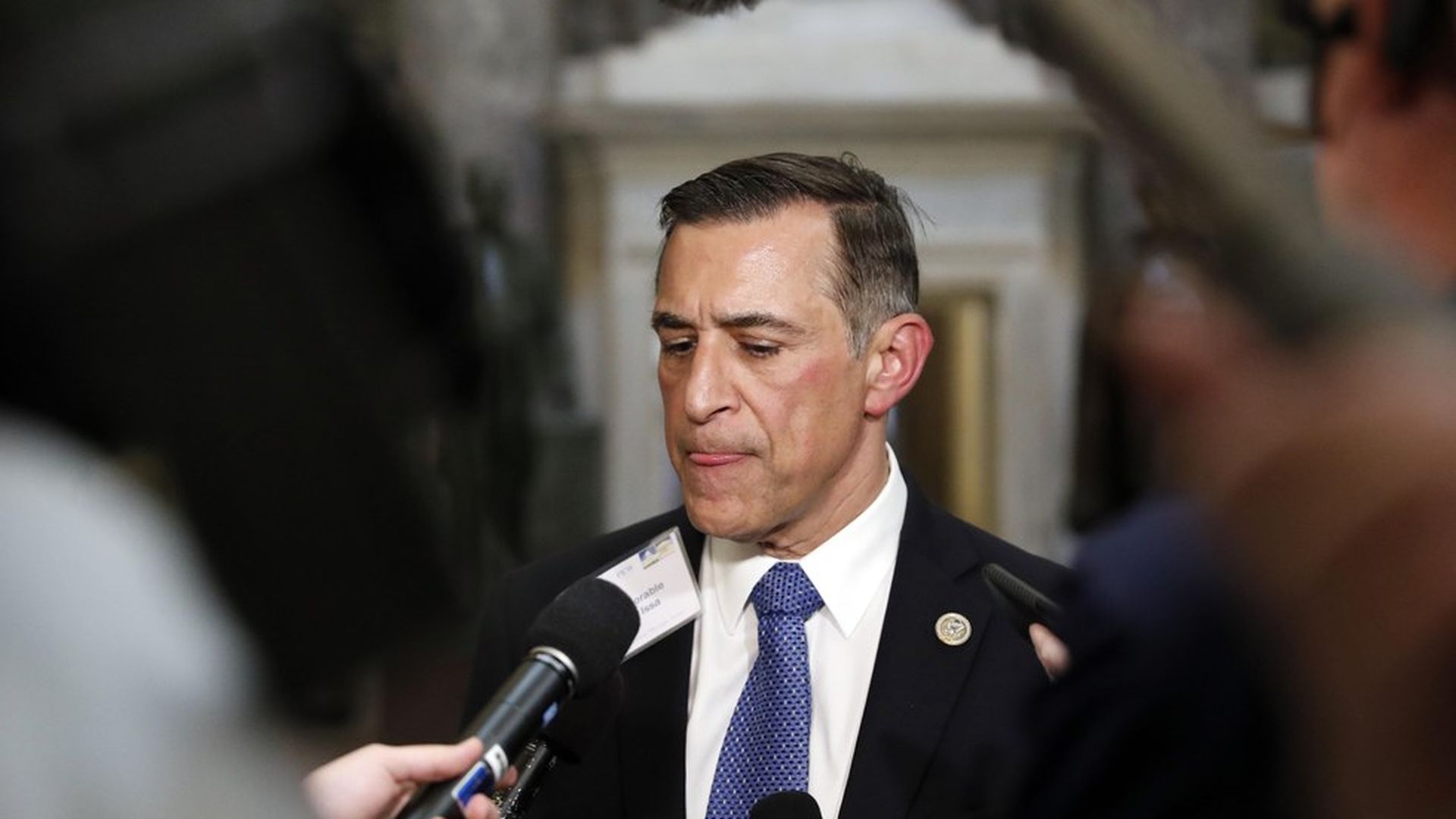 When asked whether he believes the appointment of a special prosecutor was part of a witch hunt targeting President Trump, Rep. Darrell Issa (R-CA) told reporters, "I don't believe in witches," adding that he wasn't surprised Trump was angry. "It's going to turn over a lot more rocks than the executive branch wants," said Issa.
Comey memos: "I don't believe in any way that anyone directed him [to write them]... it's suspicious when lawyer's don't write memos."
Comey firing timeline "will be reviewable," said Issa, who said Comey "ill-served the American people" and "loved the camera."
On Joe Lieberman: "As everyone here knows, he's solid, he's probably a little bored in private life... his experience and his independence is pretty legendary, so I'm a Lieberman fan and wouldn't look at a second candidate."
Go deeper