Israel unnerved by Trump moves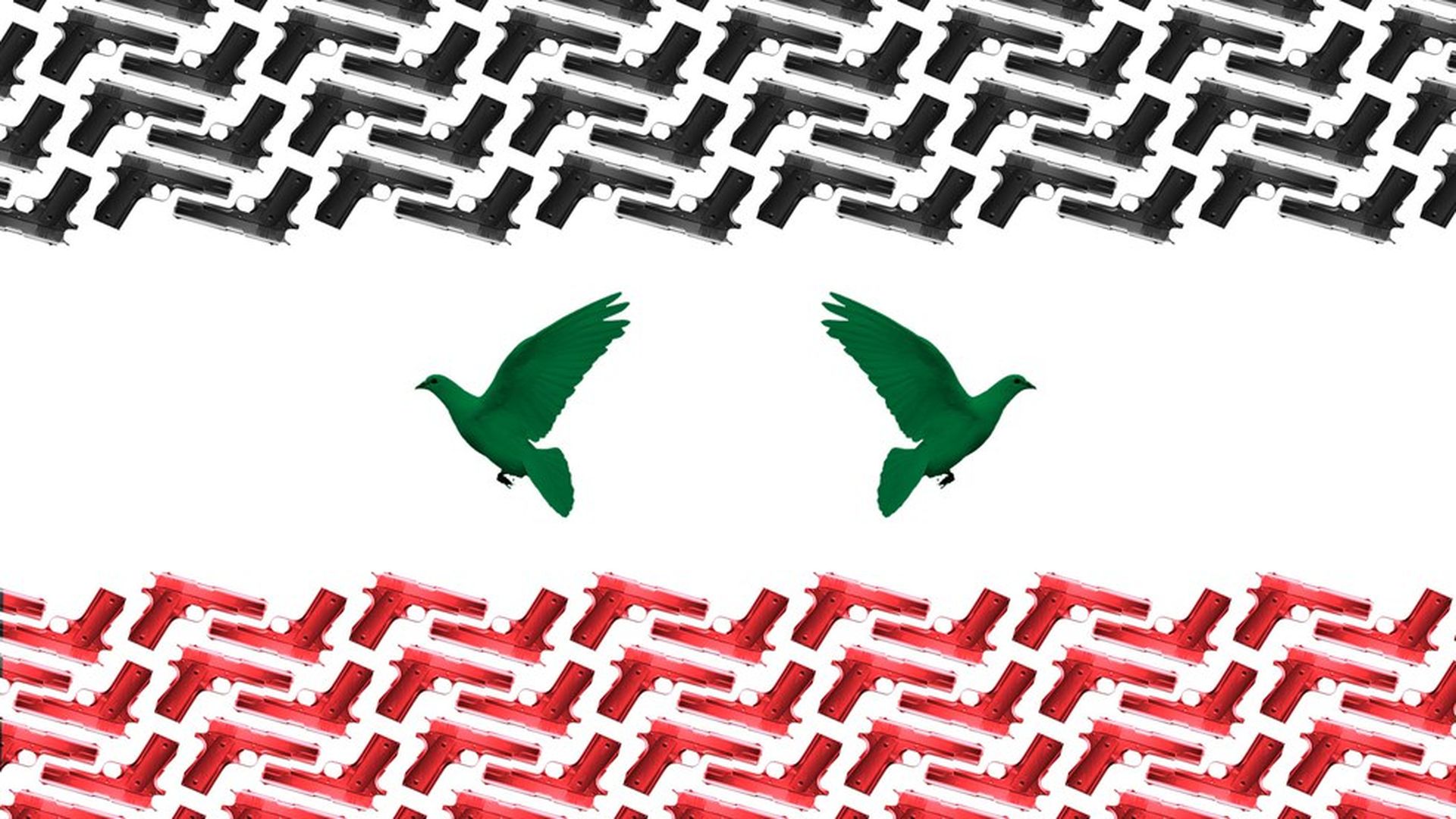 Israeli leaders are worried about the ceasefire deal in southern Syria signed last weekend between the U.S., Russia and Jordan. That's because the deal will allow Iranian-backed forces to position themselves as close as 3.5 miles from the Israeli border in the Golan Heights. But they also think it sends an alarming signal about the Trump administration's policies.
The big picture: Israeli officials see the deal as a sign that the Trump administration is too eager to pull out of the Middle East, and not willing to back up its rhetoric about confronting Iran's negative regional behavior with action.
The back story: Since June, Israel has been following the negotiations between the U.S., Russia and Jordan on a deal to create "de-escalation" zones in southwest Syria — one of them on its northern border in the Golan Heights.
Israel wasn't a party to the deal, but an Israeli team held numerous rounds of secret talks in Tel Aviv, Amman, Washington and Moscow with U.S, Russian and Jordanian officials to make sure that Israeli security interests were taken into consideration.
The details: Israeli officials say that while it is positive that non-Syrian forces — i.e., Iranian backed Shia militias or Hezbollah elements — will not be allowed to enter the "de-escalation" zones, it doesn't push them far enough from the border.
They say Israel wanted the "de-escalation" zone to be 25 miles wide minimum, but the map drawn by U.S., Russian and Jordanian diplomats only made this zone 13 miles wide — and in some areas, only 3.5 miles wide.
Israeli officials also say the deal doesn't define clearly how the deal will be upheld and monitored.
Another objection: While the deal generally refers to the need to withdraw all non-Syrian forces from the country, it does not define a timetable for doing that.
Israeli officials who participated in the secret talks about the Syria deal say U.S. officials told them it might be possible to push the pro-Iranian forces further away from the Israeli border in the future in the context of a political process to end the civil war. "We are not putting too much hope in those promises," one Israeli official told me.
What they're saying: Israeli Prime Minister Benjamin Netanyahu said in a speech Tuesday that Iran wants to create a permanent air, land and sea military presence in Syria. "We are not going to agree to that," he told a meeting of the Jewish Federation of North America's General Assembly in Los Angeles. "Israel will work to stop this … If we have to, we'll stand alone. Iran will not turn Syria into a military base against Israel."
Minister of Defense Avigdor Lieberman, who spent two full days this week in the northern command and mainly on the Syrian border, said the Israeli military will maintain complete freedom of operations in Syria regardless of the ceasefire deal. He added: "Those who have yet to understand it, should understand it now."
What they're not saying: Less publicly, Israeli officials admit they failed to convince Russia and the U.S. to draft a deal that will address Israeli concerns more seriously. While they are not surprised with the Russians, they are disappointed with the way the Trump administration handled the Syria deal.
Israeli officials say they had an ambivalent feeling about the talks with the White House and State Department. On the one hand, they think Israel and the U.S. agree on the need to roll back Iranian presence in Syria. But on the other hand, they don't believe the Trump administration is willing to commit to any real action to enforce its position on the matter — or on any other issue in the region.
As one Israeli official told me: "America has turned into a rumor in the Middle East. It's gone. There is nothing."
The only comfort Israeli officials have is that, while it doesn't want to take action itself, the Trump administration is giving Israel a "green light" to continue its military strikes against Hezbollah and Iran in Syria. "We will just have to take care of it on our own," an Israeli official told me.
Between the lines: Daniel B. Shapiro, former U.S. ambassador to Tel Aviv and now a senior fellow at the Institute for National Security Studies in Tel Aviv, told me the greatest potential point of divergence between Donald Trump and Netanyahu has always been on Syria. "Trump, like Obama, has little appetite for a more sustained military engagement in Syria once ISIS is defeated, and the American people even less so," Shapiro said.
What to watch: A U.S. delegation headed by Mike Bell, the top Middle East adviser on the National Security Council, visited Israel this week for talks at the prime minister's office on regional security issues, including Syria. And Netanyahu's national security adviser, Meir Ben-Shabbat, will lead a senior interagency delegation to Washington, likely in the first week of December, for talks with Trump's national security adviser, Lt. Gen. H.R. McMaster, and other senior U.S. officials.
The trip was planned for some time, but Israeli officials expect it to focus mainly on the aftermath of the ceasefire deal, the Iranian presence in Syria and on the future of the Iranian nuclear deal.
Sign up for Axios newsletters to get our smart brevity delivered to your inbox every morning.
Go deeper