Nikki Haley unveils declassified Iranian weapons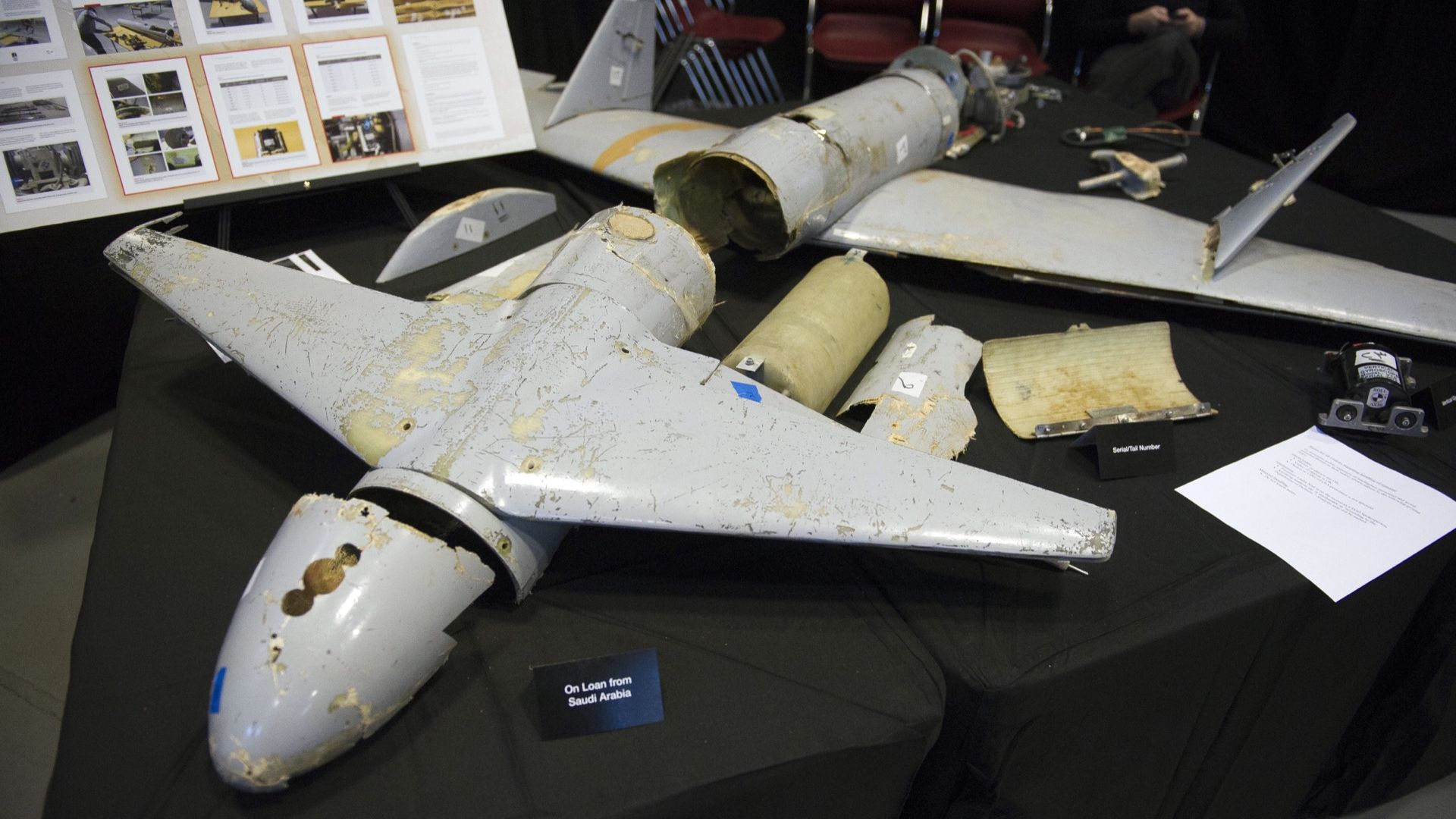 U.N. Ambassador Nikki Haley unveiled recently declassified evidence, including these remains of an Iranian Qasef-1 unmanned aerial vehicle, as "undeniable" evidence that Iran is violating international law by funneling missiles to Houthi rebels in Yemen.
This UAV, fired by Yemen into Saudi Arabia, carries explosives in its nose cone to ram into targets.
Go deeper