Intermountain CEO: We're not leaving the ACA exchange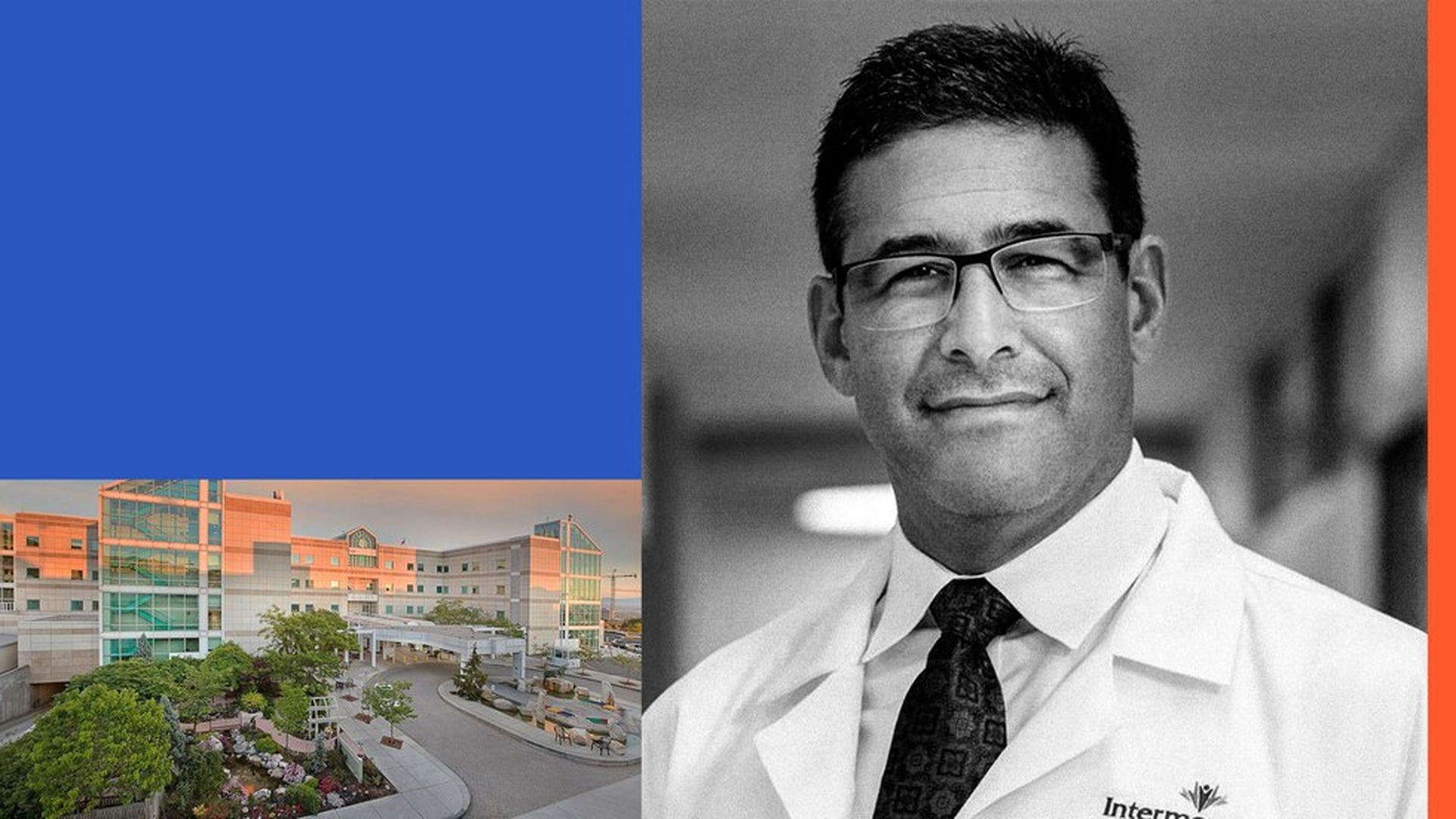 Marc Harrison — a doctor, bladder cancer survivor and CEO of Intermountain Healthcare in Salt Lake City — is less concerned about health care politics and more about what he and his colleagues can control: safety, quality and costs.
Intermountain is a not-for-profit system of hospitals and clinics throughout Utah, and it also owns a health insurance company, SelectHealth. It's like the Kaiser Permanente of Utah. Harrison chatted with me about a range of issues, from the "principles of insurance" to hospitals' reliance on having patients fill their beds. Read on for an edited and condensed version of our conversation.
What was your take on the Republican health care ideas that would have blown holes in the Affordable Care Act?
"We are concerned if some of the subsidies go away, we will see large numbers of people who will be functionally uninsured, and we believe that's a bad thing because they end up having to access much more expensive sources of care."
"We really believe in the principles of insurance. The idea that well people can hop in and out of insurance without significant penalties doesn't make sense. That's not how other kinds of insurance work. We need the herd effect so we can take care of each other while we're well so we get taken care of while we're sick."
Will Intermountain and SelectHealth stay in the ACA exchange?
"These are our patients. We're not going anywhere. We're going to keep trying to figure this out. We're making the best possible financial and clinical decisions we can, and we are not going to cut and run because we actually believe in population health and we believe in value. The exchanges, although imperfect, are a mechanism to help us exercise our muscles and get better at this."
Few, if any, reforms tackle the underlying cost structures in health care. What is the most effective way to lower health care spending growth?
"The process of measuring and being accountable has been good for patients. We've seen downward trends in number of hospital-acquired conditions and infections. I'm not sure that would've happened unless folks were held accountable...I'm biased, but there also is magic to a good health system that's married to a good not-for-profit health plan. But it isn't necessarily a closed model. There's room for other payers to play."
But not every hospital system can be an insurance carrier, right?
"It's about getting to real partnerships where risk is shared, and that's upside and downside risk. That's the only way organizations are going to get away from just turning the crank around volume."
Go deeper