Instagram announces mental health resources campaign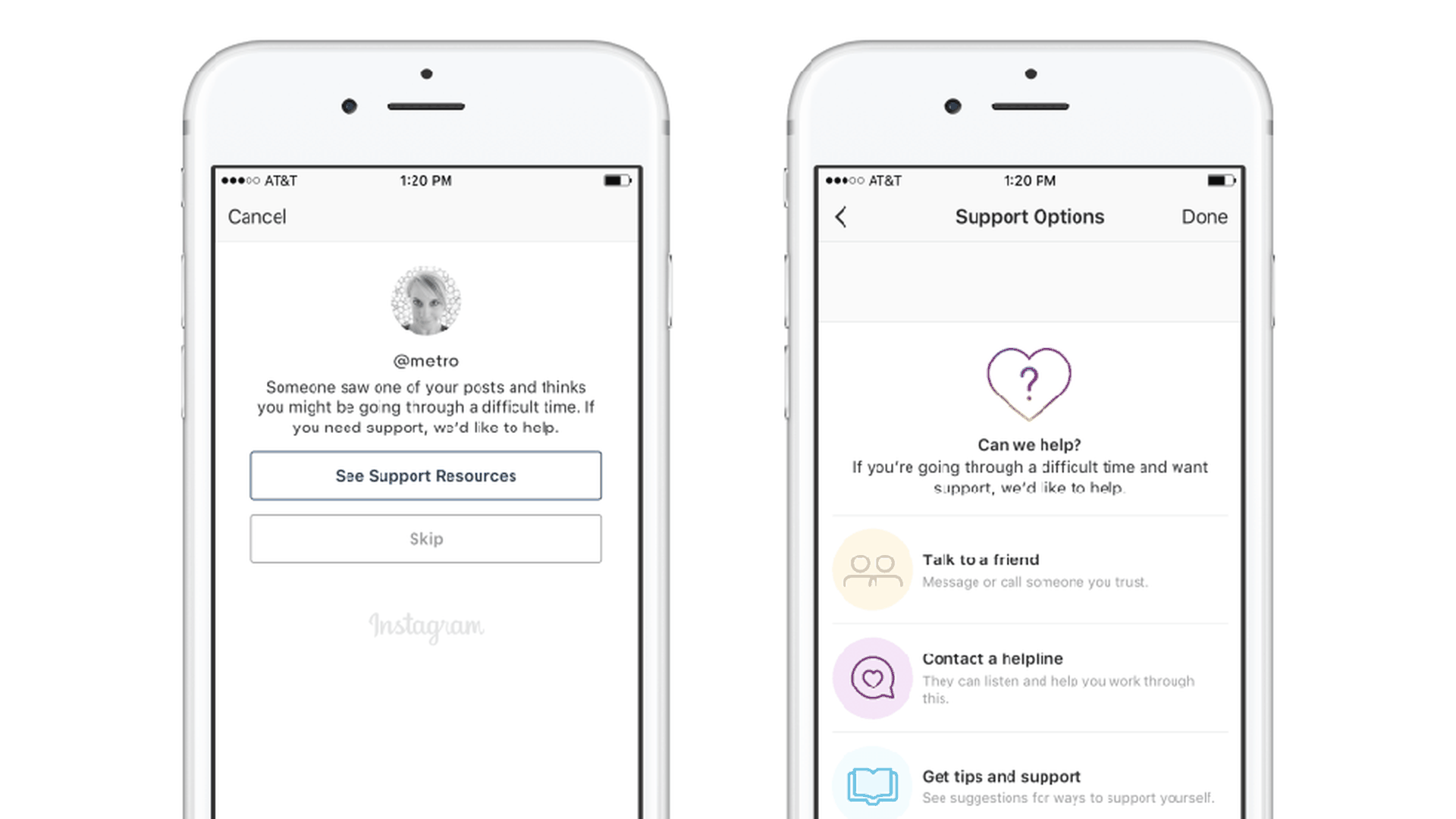 Instagram announced a new #hereforyou initiative to help users report instances where other users may need mental health support. The company will also display mental health resources when users search for hashtags related to sensitive topics. Resources will also be made available to users at instagram-together.com.
Why it matters: A growing number of suicides and violent acts on Instagram's parent company Facebook have forced the company to create likeminded initiatives in response to bad PR. This is Facebook's way of getting ahead of the problem on Instagram.
Go deeper