Inside Elizabeth Warren's new book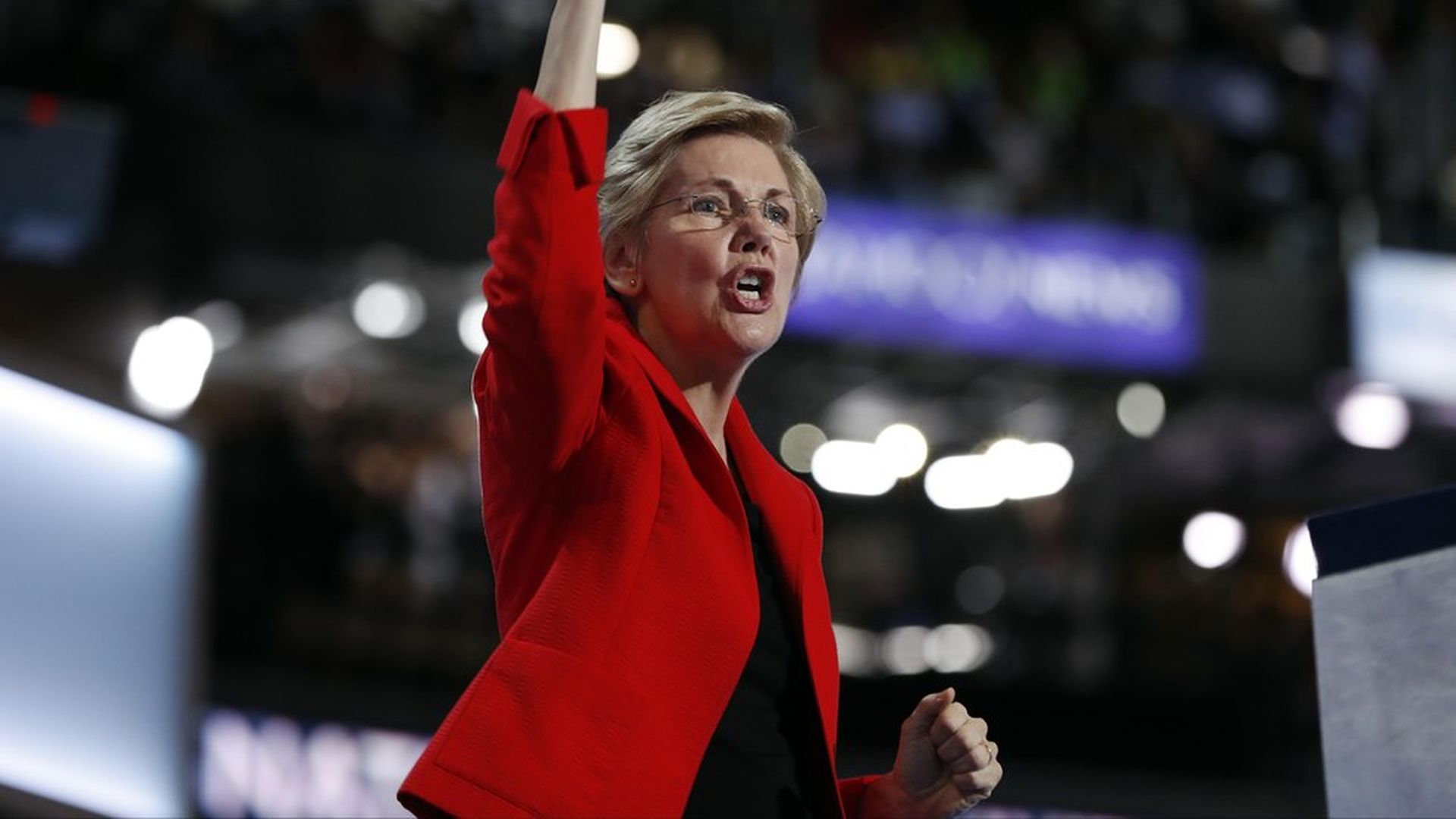 Sen. Elizabeth Warren makes it clear in her new book, "This Fight Is Our Fight: The Battle to Save America's Middle Class" (out Tuesday) that she wants to remain central to the Democrats' conversation as they look toward 2020.
We got our mitts on a signed copy. At times, Warren takes the breezily dismissive approach to Trump that may be the key to rankling him in his reelection race, referring at one point to "the hot-air balloon known as @RealDonaldTrump."
The highlights:
"Trump slammed back at me repeatedly [on Twitter], hitting me over and over with his lame nicknames [Goofy, Pocahontas]. But he couldn't seem to come up with much more than that. (Sad!)"
[T]hose tweetstorms and Facebook posts causes millions of people to tune in -- at one point, about forty-six million people were following these exchanges."
"Trump had figured out early on that every over-the-top tweet became a news story. Now there was a fresh story line: someone had found a way to get under Donald Trump's skin and fight back."
"We've ... got to be prepared to lose some battles. Without control of Congress or the White House, we will often come up short."
"The day after the inauguration, "I was back home in Cambridge, back in my own bed. As I woke up I thought, 'One day into his presidency and at least Donald Trump hasn't blown up the world yet. Only 1,460 days to go.'"
From the Acknowledgments: "Once again, Bob Barnett served as a thoughtful adviser, always ready with wise counsel or a deliciously funny barb."
Go deeper