India's 2nd Moon trip will analyze atmosphere for colonization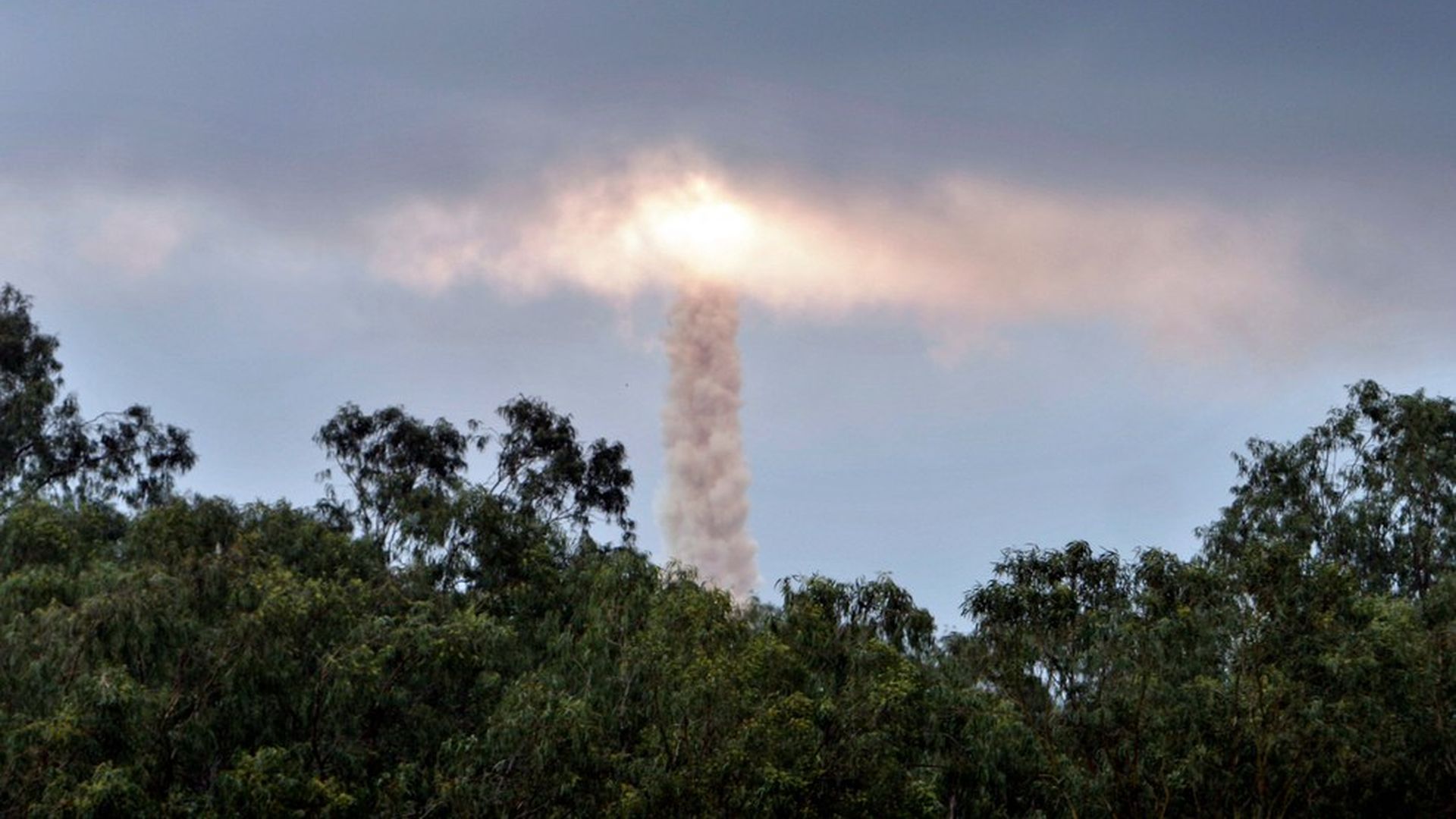 The Indian Space Research Organization (ISRO) is conducting a series of tests to prepare for India's second trip to the moon since 2008, Nature reports. The organization is only operating on a $93 million budget, which Nature notes is relatively low for these kinds of missions.
The motivation: Preparing for the possibility of human colonization on the Moon. By exploring the planet, India's researchers can better understand the Moon's atmosphere and suitable living conditions for humans. The country's first mission there discovered the presence of water, but the ISRO's next mission hopes to analyze floating lunar dust — particles that penetrate everything from astronauts' suits to space machinery, potentially causing significant damage.
The spacecraft for the Chandrayaan-2 mission will include a rover, a lander that will attempt to touch down near the Moon's south pole, and an orbiter that will travel around the Moon.
What's different this time: The Chandrayaan-2 mission will test whether India's space technology is capable of pulling off a controlled landing (the original mission ended after 10 months when India's Space Organization lost contact with the orbiter). ISRO developed new systems to assist with the soft landing this time around, per Nature.
ISRO's tests in preparation for its second mission mimic the Moon's atmosphere and environment: rovers navigate over rocky surfaces in Bangalore. One of the spacecraft's final tests will begin in three to four weeks.
Go deeper