Indianapolis startup tries to disrupt on-demand food delivery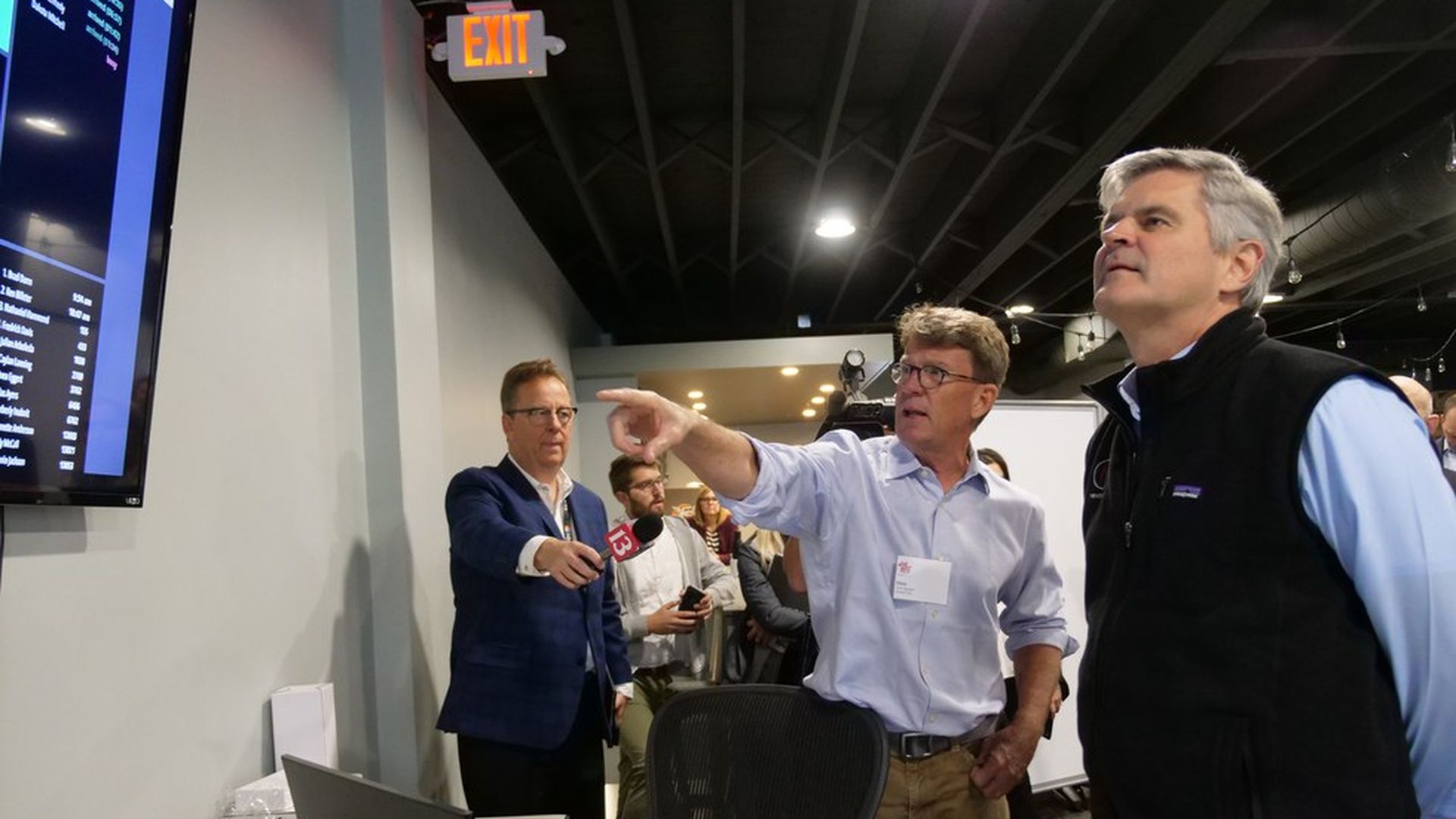 INDIANAPOLIS — In 2013, software industry veteran Chris Baggott sold two companies he helped start. Salesforce bought ExactTarget for $2.5 billion, and Oracle bought Compendium, a business blogging software program. His newest software company, called Clustertruck, aims to disrupt the third-party food delivery companies like UberEats and GrubHub.
How it works: Unlike other food delivery services that pick up orders at restaurants all over town and deliver them to your door, Clustertruck owns the whole operation. Its kitchen makes 160 items, from pad Thai to pizza, and employs its own delivery team. Deliveries are free and are made within 21 minutes, Baggott said.
Middle America strategy: Clustertruck started in Indianapolis and opened in Columbus last week. It plans to be in Cleveland, Kansas City, Denver and Charlotte by the end of the year. Focusing on Midwestern states is the same expansion strategy Baggott used in building his other software companies: "While everyone else is killing themselves to conquer New York and San Francisco, we're focusing on the rest of the country," he said.
Baggott says Clustertruck has low driver turnover while competitors like Doordash spend millions on recruiting drivers. And drivers make good money — as much as $100,000 a year in some cases.
He developed the idea after meeting a Lyft driver who helped him to see the pitfalls of on-demand services. Many of his drivers are former Uber and Lyft drivers.
"I said, let's design a system that can be the best gig economy job in America," he said "We've designed software and an algorithm that maximizes revenue" and allows high volume food production and delivery.
During the 17 months since it opened with one kitchen, Baggott says it's "put over a million dollars in the pockets of 38 drivers."
The big question: Will consumers like the food enough to give up meals from their favorite restaurants? Other third-party delivery services are banking on other restaurants' loyal customers who are willing to pay to have it delivered. Clustertruck, on the other hand, has to make a variety of food hoping to suit all tastes.
Go deeper