In small study, machine-learning tech can identify suicidal tendencies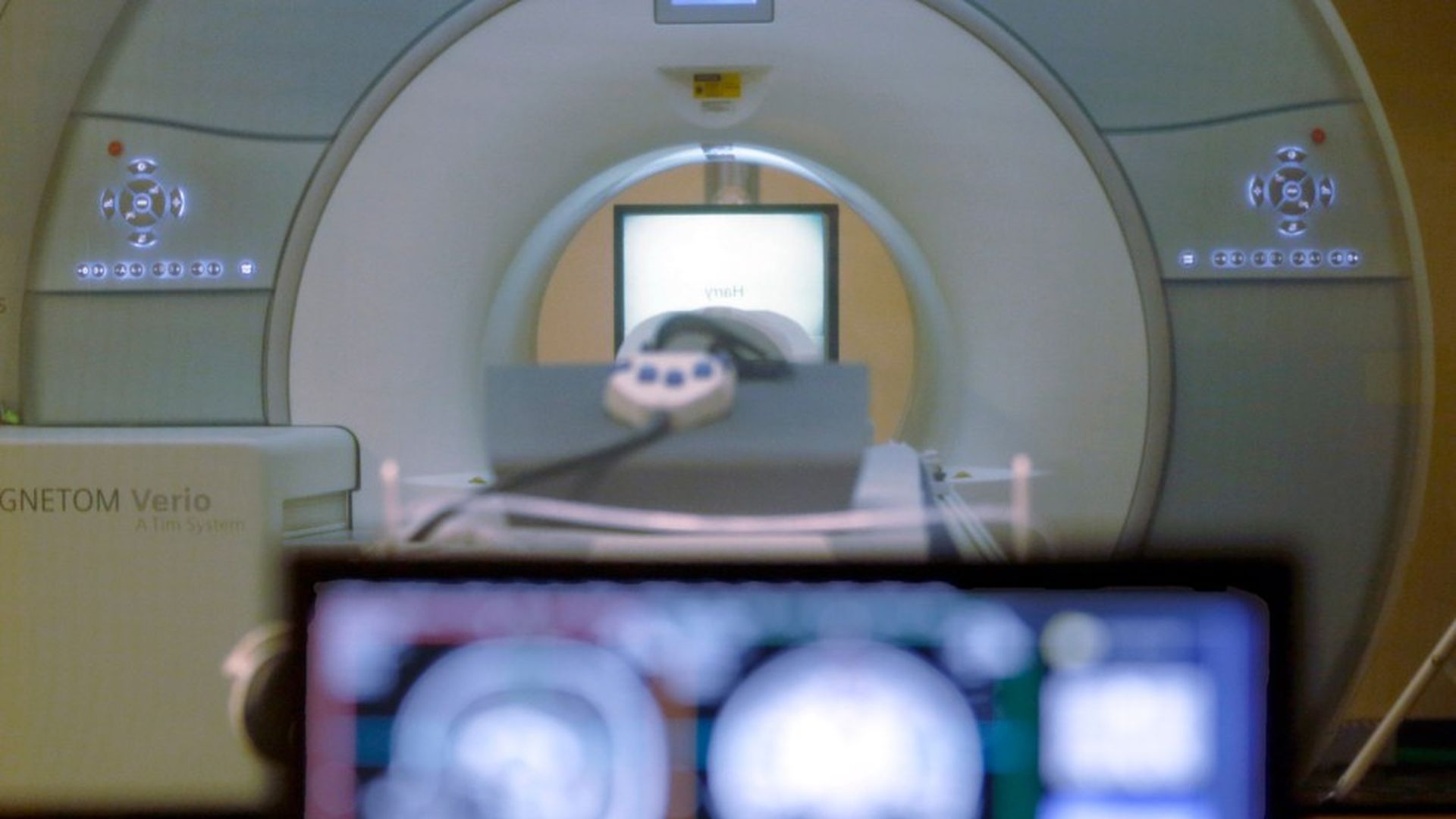 New artificial intelligence, detailed in a paper published today in Nature Human Behavior, has helped researchers to teach machines to spot suicidal tendencies and help identify those at risk, per MIT Technology Review.
Why it matters: The success of the study reveals the great potential there is for AI to aid in psychiatry, in addition to the medical developments that AI has already contributed to, such as in detecting tumors and predicting depressive disorders.
Details of the study, as detailed by MIT Technology Review:
Researchers analyzed 34 young adults, even split between suicidal participants and a control group. Each person was sent through a functional magnetic resonance imaging (fMRI) and given three lists of 10 words all relating to suicide (such as "death" or "distressed"), positive effects (such as "kindness" or "innocence"), or negative effects (such as "evil" or "guilty").
They studied five specific brain locations that were determined to be the best marks to distinguish the suicidal patients from the controls. Using those locations and words, the machine identified 15 of the 17 patients with suicidal behavior and 16 of 17 control subjects.
The suicidal participants were then split into two groups, those who had attempted suicide and those who hadn't, and the machine was trained to distinguish the differences.
Go deeper