In Seoul, Trump softens rhetoric on North Korea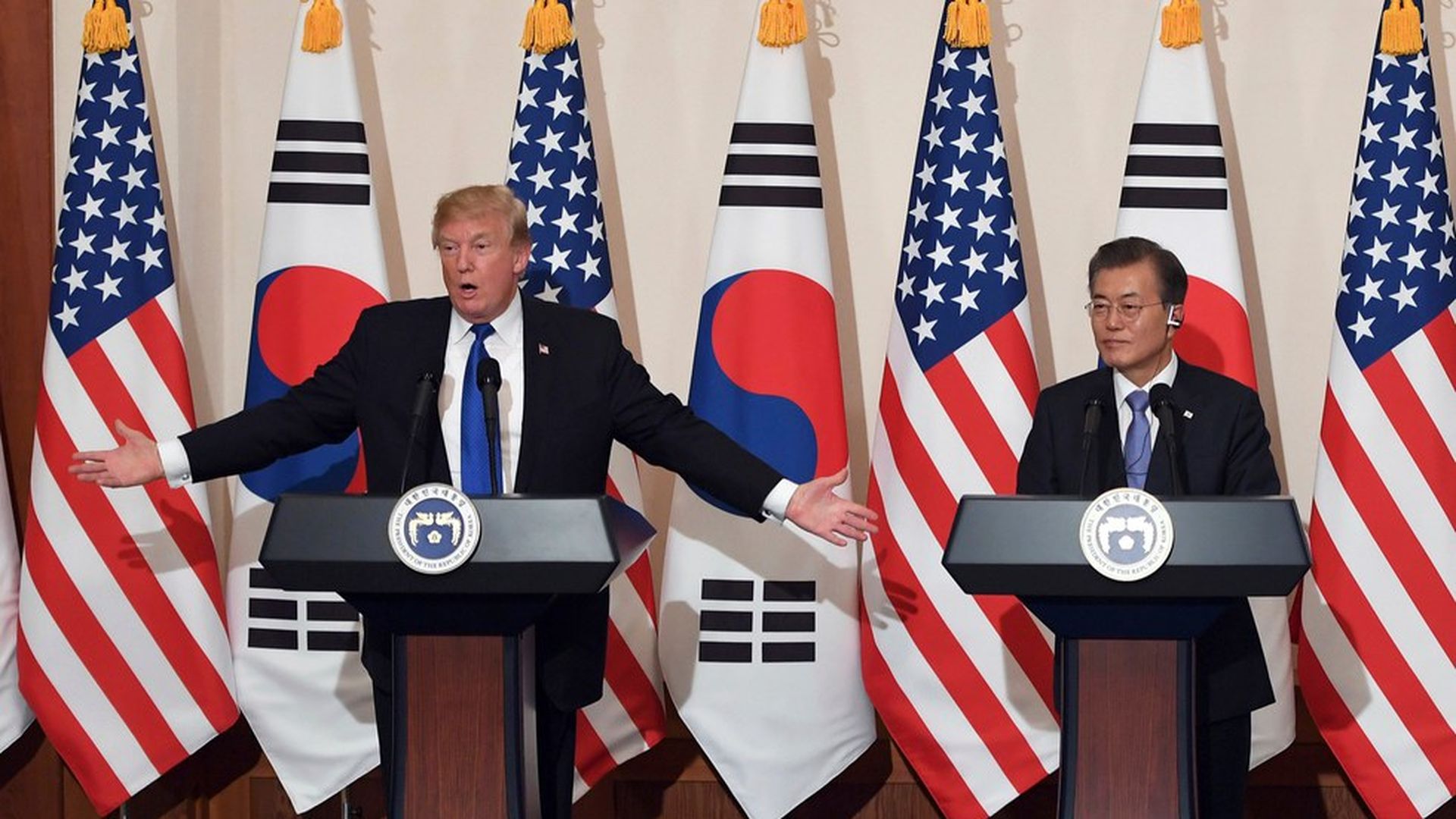 President Trump took on a noticeably different tone regarding North Korea during a joint press conference with South Korean President Moon Jae-in in Seoul today, telling reporters, "I really believe that it makes sense for North Korea to come to the table and to make a deal that's good for the people of North Korea and the people of the world."
Why it matters: Trump had famously called for unleashing "fire and fury" against the North Korean regime earlier this year, so it's notable that his rhetoric is much more softened when he's just a few miles from the DMZ.
More from the presser:
In keeping with his shift in tone, Trump didn't use his preferred nickname for North Korean leader Kim Jong-un: "Little Rocket Man."
While listing the U.S. military assets in the region, including aircraft carriers and nuclear submarines, Trump stated, "We hope to God we never have to use [them]."
Moon also signaled that he wanted the trip to open Trump's eyes, saying, "I hope that your visit…will serve as an opportunity to relieve some of the anxiety that the Korean people have due to North Korea's provocations and also serve as a turning point in resolving the North Korean nuclear issue."
Go deeper