Immelt says he wasn't "ready" to lead Uber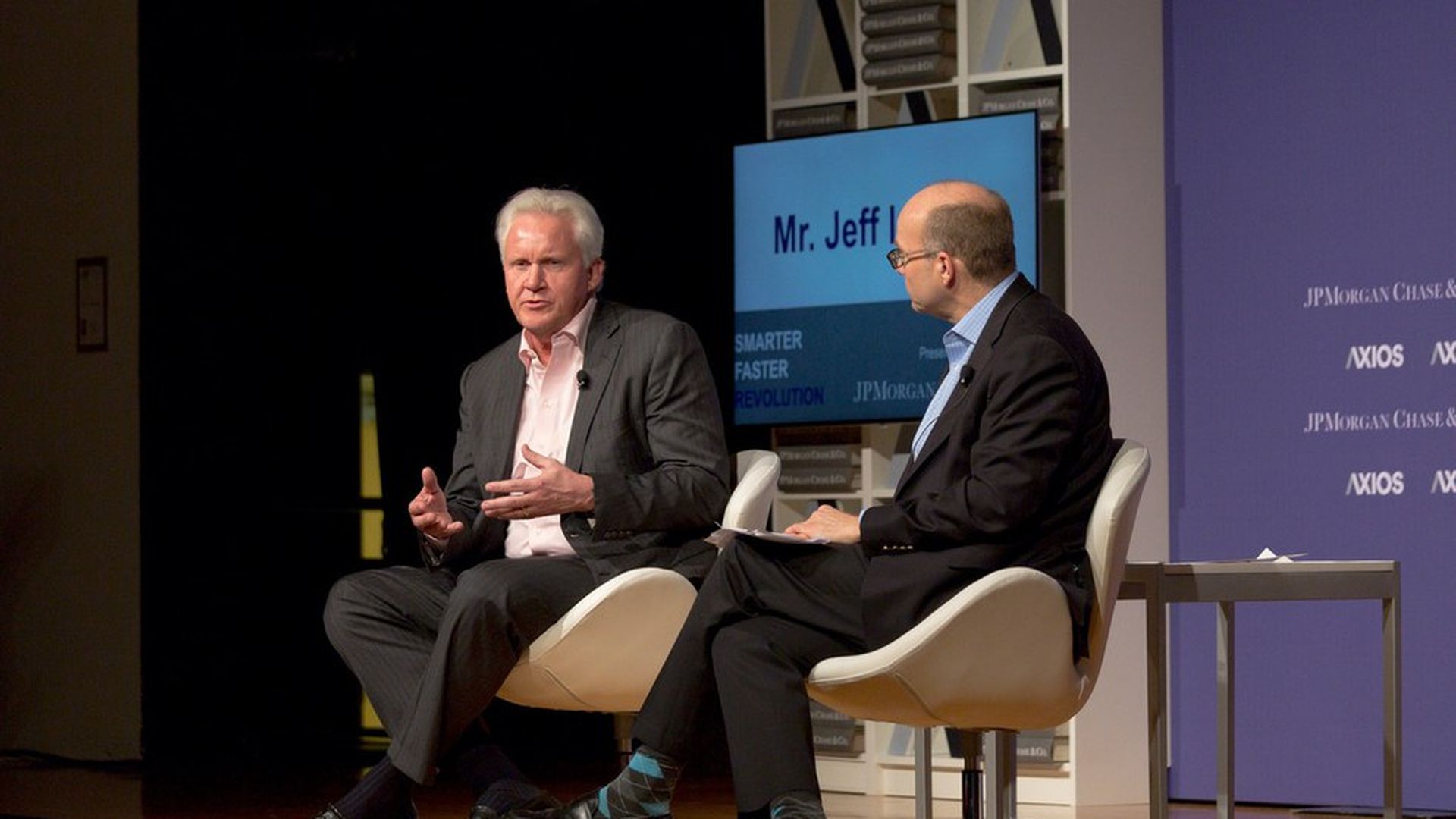 Former GE CEO Jeffrey Immelt said he's ok with not getting picked to be CEO of Uber. "At the end of the day I wasn't really ready for something that visible, that intense," Immelt said at an Axios "Smarter Faster Revolution" event at the University of North Carolina.
He said Uber is based on a "seminal" idea but an open question remains: "Can you take this thing that's an amazing idea and turn it into a fantastic business, a profitable business?"
Go deeper