IBM CEO defends working with Trump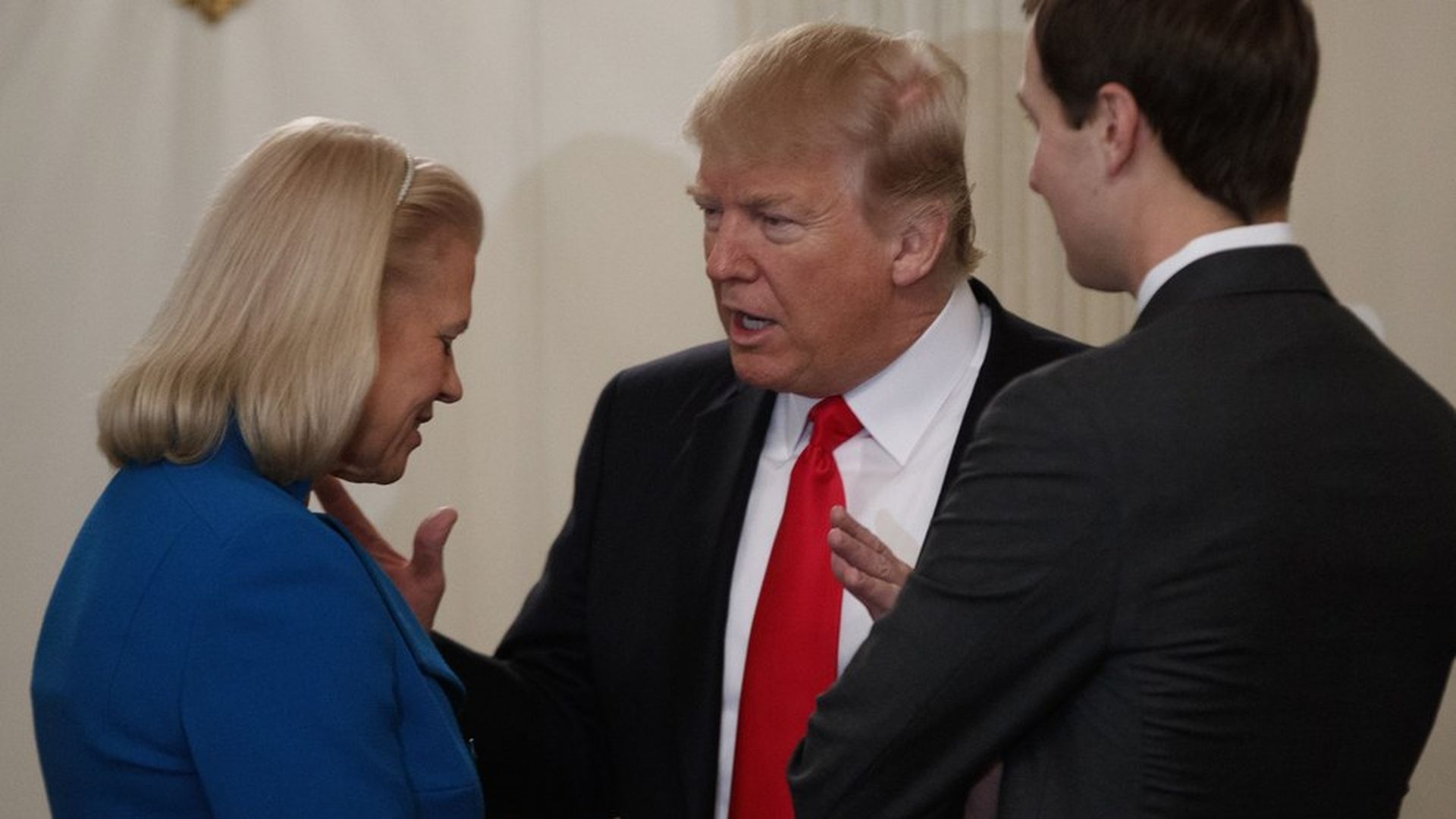 In a company memo, IBM CEO Ginni Rometty responded to employees' concerns about her advisory role to the Trump administration.
Our experience has taught us that engagement—reaching out, listening and having authentic dialogue—is the best path to good outcomes.
She said IBM has engaged with every U.S. president since Woodrow Wilson.
Why it matters: Silicon Valley executives have come out swinging against Trump's travel order and more than 100 tech companies have signed onto an amicus brief opposing it. IBM didn't sign the brief. Rometty has met with Trump twice since the election and sent him an open letter in November with policy recommendations, sparking early criticism. Her memo to employees, obtained by the WSJ, underscores the intense pressure tech employees are putting on their leaders to distance themselves from Trump.
Go deeper