Humana's profit engine: Medicare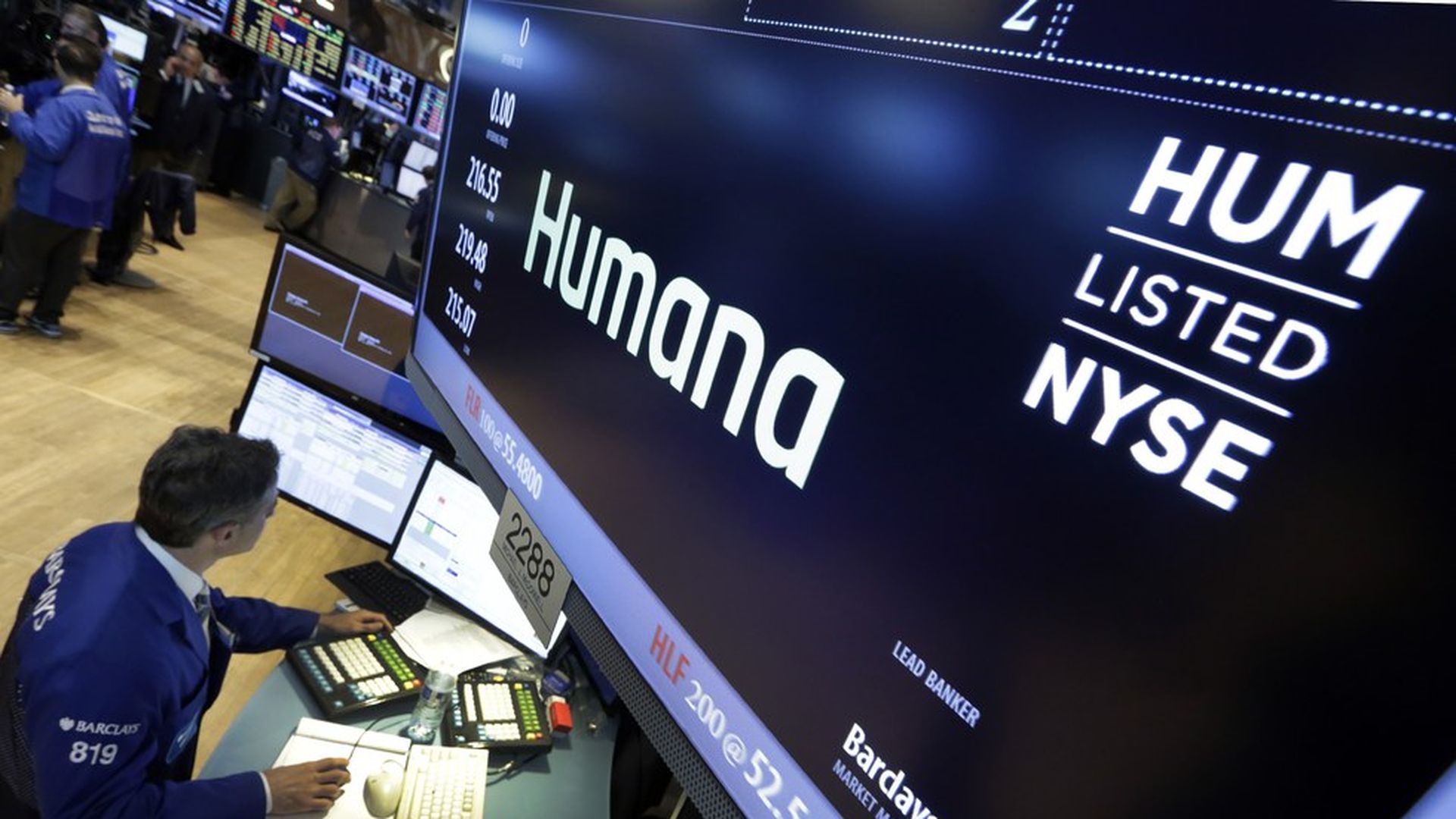 Humana's stock jumped 4.5% Wednesday after the health insurance company more than doubled its second-quarter earnings to $650 million. Profit in the first half of the year was almost $1.8 billion, thanks in part to the termination fee Humana received from Aetna following their failed merger. Humana's market cap is now around $35 billion, which would make it harder for a competing insurer to buy it.
The bottom line: Humana's profit is growing like gangbusters because its primary health plan business, Medicare Advantage, coincides with the rapid aging of the country's baby boomers. Humana has almost 3.3 million people in one of its Medicare Advantage plans and another 5.2 million in its Medicare prescription drug plans.
Worth noting: Humana is ditching the Affordable Care Act's individual exchanges, but the company collected a $118 million profit from ACA plans in the second quarter.
Go deeper