How Washington billionaire David Rubenstein became a TV star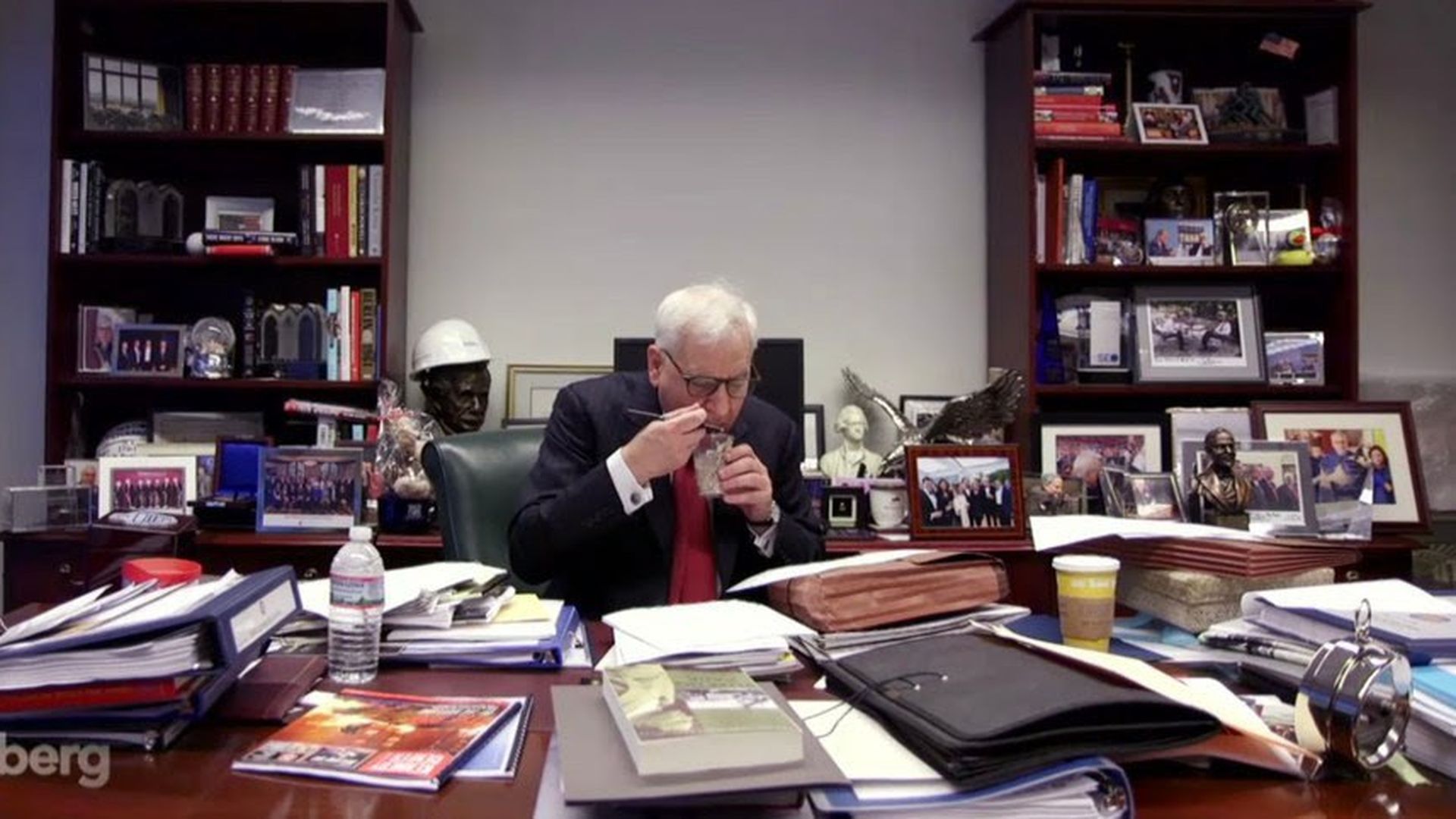 "How Did David Rubenstein — Yes, That David Rubenstein — Become a TV Star? He's a socially awkward 68-year-old private equity titan — and his show is one of Bloomberg's fastest-growing programs," by Washingtonian's Ben Wofford:
"At 68, David Rubenstein [co-founder and co-CEO of The Carlyle Group] is now host of his own show on Bloomberg Television. The half-hour program — The David Rubenstein Show: Peer-to-Peer Conversations — plops him beside fellow CEOs of the billionaire class, with the occasional sports star and military general thrown in: Berkshire Hath­away's Warren Buffett, Oprah, Coach K, David Petraeus."
"One might presume that awarding a prime-time slot (Wednesdays at 9 pm) to the most famous billionaire in Washington elevates the town's gratuitousness to new heights. ... Now in its third season, it's one of Bloomberg's fastest-growing programs."
Why it matters: "Like the other billionaire resident of Washington who rode prime-time television into national prominence, Rubenstein is capitalizing on the market's clearest trend: a new regime in which magnates can, apparently, do anything — not despite the poor fit but perhaps because of it."
Go deeper