How Trump's tax plan compares to his predecessors'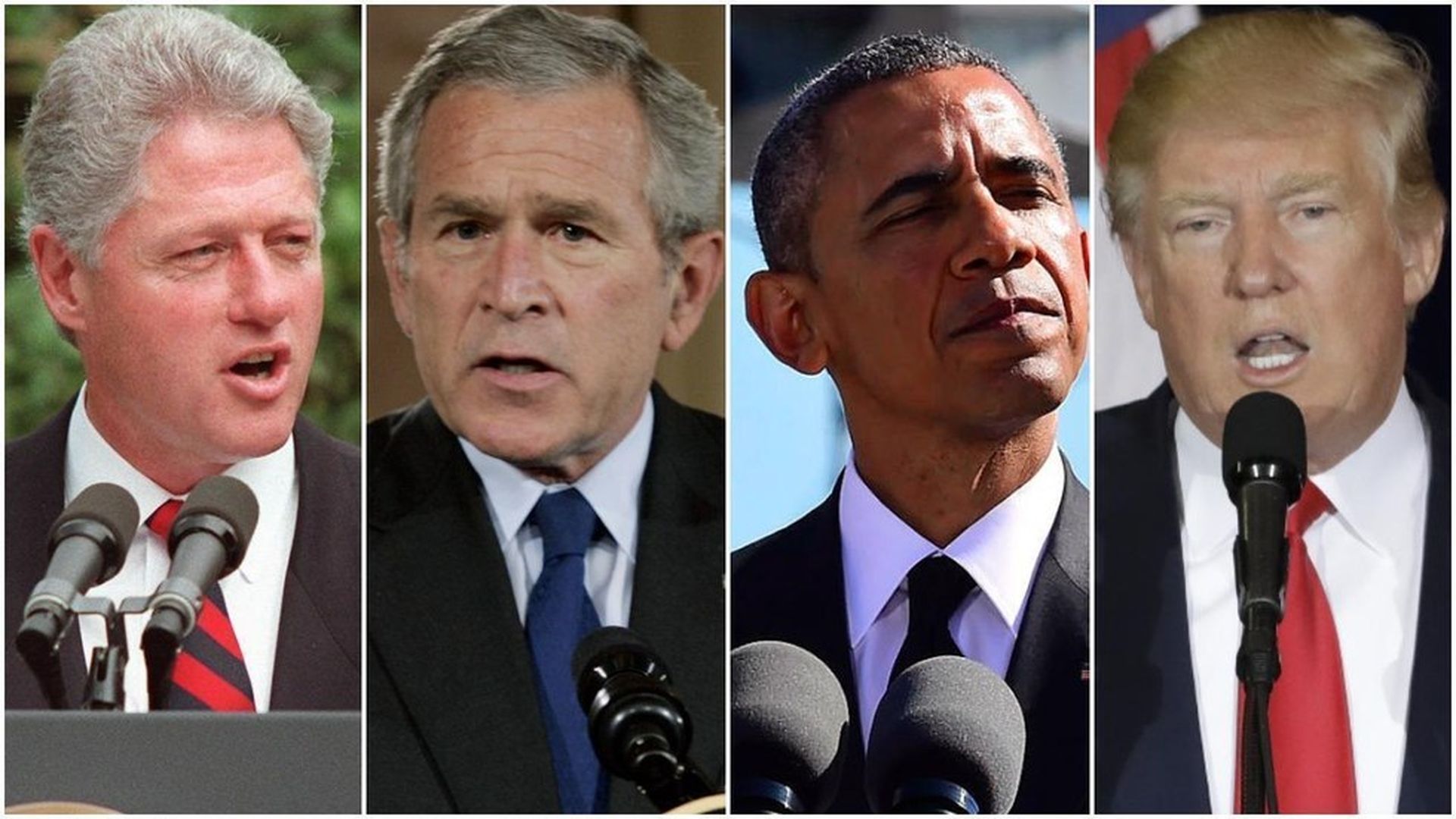 President Trump laid out his tax reform plan, which Steve Mnuchin has said will be "the biggest tax cut and the largest tax reform in US history," at a speech in Springfield, Missouri Wednesday, and confirmed it will include a 15 percent corporate tax rate.
How it compares to his predecessors:
Barack Obama: Obama called for a progressive tax system that would ensure an equitable level of taxation for every income bracket, with tax increases targeted at the rich.
George W. Bush: In 2001 and 2003, Bush proposed massive tax cuts, which reduced the top marginal tax rates and the average tax rate for nearly all taxpayers. His new tax rates ranged from 10 percent to 35 percent.
Bill Clinton: Clinton's plan raised taxes for 40 percent of Americans in order to lower the Federal budget deficit.
Why it matters:
Trump's early tax plans largely follow Republican tradition — major, across-the-board tax cuts. The only tangible figure he discussed today was his plan to lower the corporate tax rate from the current 35% to 15% to help businesses better compete on a global level, something Axios' Jonathan Swan has called "fantasy."
Meanwhile, the Trump administration continues to insist that their plan will pay for itself by delivering increased economic growth, which in turn would generate higher tax revenues. Similar changes under Bush resulted in higher deficits.
Go deeper