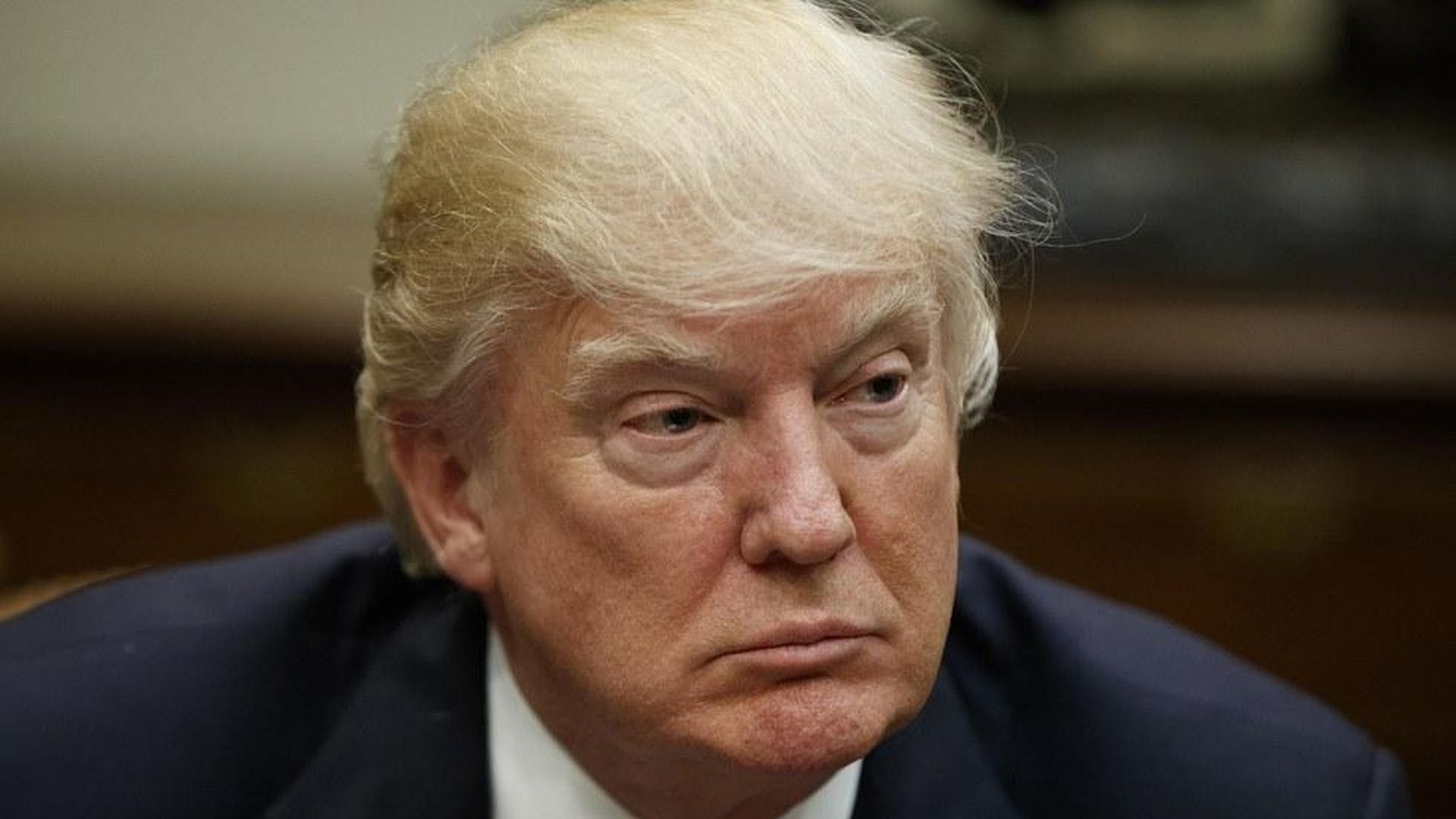 Even though the Trump administration punted on major H-1B visa reform, it's taken a number of steps this week to show it is rooting out fraud and abuse of the program that allows U.S. companies to hire foreign high-skilled workers, and possibly cracking down on some kinds of applicants.
Specifically, the move to restrict eligibility for jobs in the "computer programmer" job category — the third-largest classification of workers on employers' H-1B filings — will shake up IT consulting companies' ability to hire lower-level computer professionals typically used to staff corporate IT departments. But it is mostly good news for Silicon Valley tech giants.
What it means: The guidance released just before this year's H-1B filing period got underway suggested companies wanting to sponsor H-1B workers as computer programmers would be subject to more scrutiny, especially if those jobs are promised low wages. It was a relatively small step, one the U.S. Citizenship and Immigration Services insists is simply reiterating an existing policy. But it sends the message, according to immigration attorneys, that application reviewers can — and should — weed out visa applications for jobs that are lower-level, lower-paying and do not meet the education bar of the specialized technical jobs H-1B visas are meant for.
Losers:
Among the largest filers for H-1B visas for the "computer programmer" job category are India-based staffing firms Tata, Wipro and HCL, who
file high volumes of H-1B petitions
and have been criticized for exploiting the program. A couple of U.S. companies could also be punished by the change, including IBM India and Accenture.
Data: Data: Department of Labor, Bureau of Labor Statistics Standard Occupation Codes; Chart: Lazaro Gamio / Axios
Winners: It leaves Silicon Valley companies such as Google, Intel, Facebook and Cisco largely untouched, as tech firms rarely sponsor H-1B workers for "computer programmer" roles, instead reserving their visa applications for more specialized, higher-paying jobs. If it actually results in fewer visas going to outsourcing firms, more may be left for tech companies.
"It reflects this administration's effort to shift H-1B utilization towards higher-skilled and higher-paid foreign workers," said Lynden Melmed, former Chief Counsel of USCIS.
Other measures the Trump administration has announced this week:
USCIS announced a targeted approach for site visits to employers who use H-1B visas
Justice Department reminded employers petitioning for H-1B visas to not discriminate against American workers
Labor Department pledged to investigate H-1B program violators and would consider changes for future application cycles.
Not enough: To those who want to see a broad overhaul, the efforts fall far short of Trump's campaign promises. Former Democratic Congressman Bruce Morrison, former chair of the House Immigration Subcommittee, and principal author of the Immigration Act of 1990 that created the H-1B program, called the changes "more of a PR campaign" than substantive reform.
"They clarified something that's always been the rule ... As a priority matter, it's a positive, but it won't change the numbers game. The real problem is that there's no priority being set for direct employers" when it comes to H-1B visa availability.
Bottom line: The collection of relatively small initiatives let Trump signal that he's fulfilling a campaign promise by cracking down on abusers of the program without issuing major reforms. Since the H-1B lottery happens once a year, Trump lost his chance to significantly overhaul the program this time around. But his supporters will press him to go further before next year's lottery.
Go deeper