How Trump and Pelosi are alike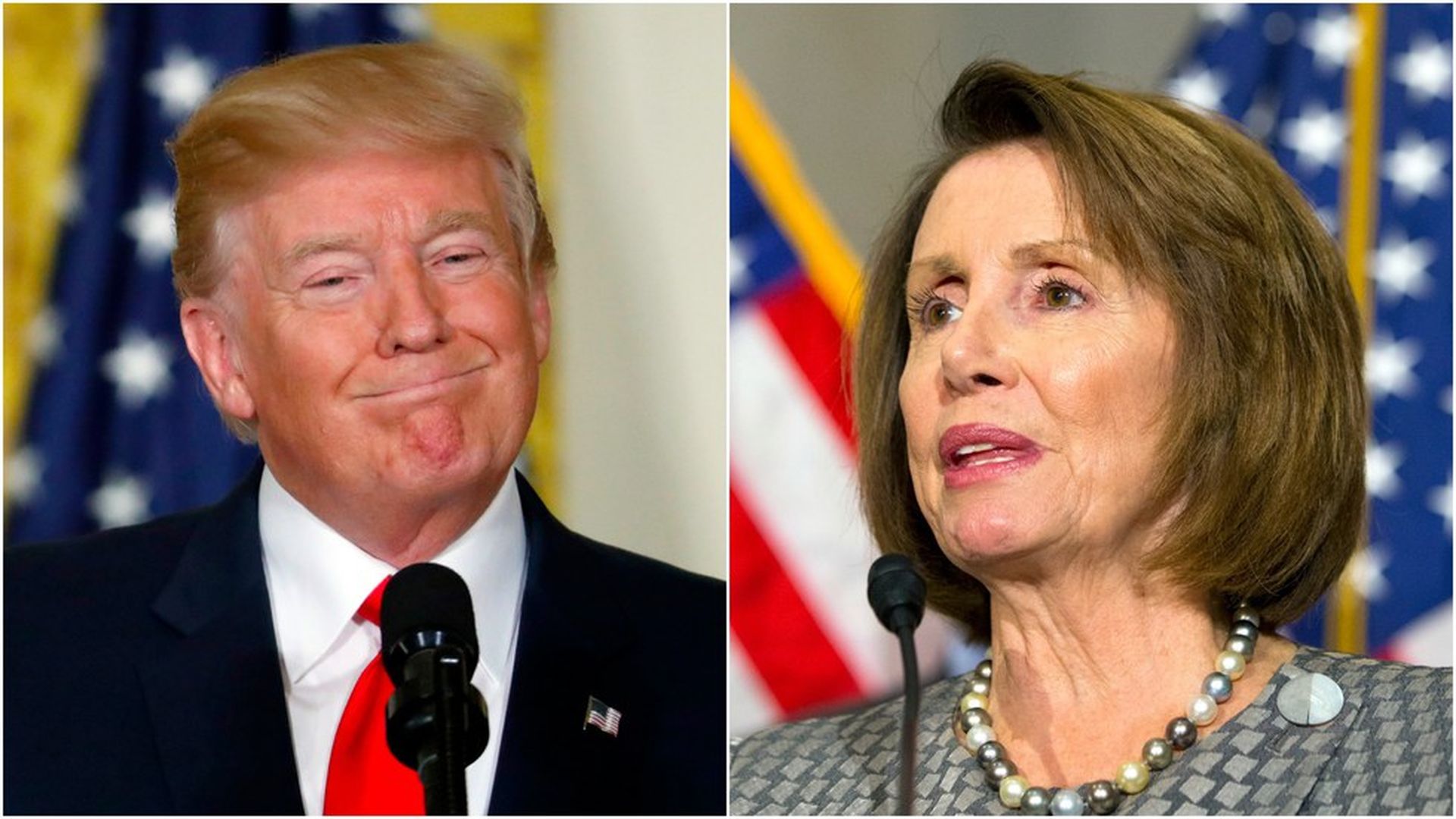 President Trump and House Minority Leader Nancy Pelosi have one thing in common — both are defending men accused of sexual harassment who belong to their own party.
Why it matters: Allegations of sexual misconduct are a bipartisan problem, and more accusations are expected. Senior figures in both parties will help determine whether those allegations are career-ending. They'll also help set the climate in which other accusers come forward — or decide not to.
What Pelosi's saying
On John Conyers: Pelosi called Conyers "an icon in our country." She added, "He has done a great deal to protect women ... I believe he understands what's at stake here, and he will do the right thing." Pelosi also cast doubt on the allegations against the congressman and said he is innocent until proven guilty. She has called for an Ethics Committee review of Conyers.
Update: Pelosi released a statement after Conyers stepped aside as ranking member of the Judiciary Committee saying "zero tolerance means consequences." Read the full statement.
On Roy Moore: "We're talking about a child molester."
What Trump's saying
On Moore: "He totally denies [the accusations], you have to listen to him also ... we don't need somebody soft on crime like Jones," Trump said. Trump has given Moore a de facto endorsement by saying "the last thing we need in Alabama" is a Democrat in the U.S. Senate and calling Moore's opponent Doug Jones a "Schumer/Pelosi puppet."
On Al Franken: The president weighed in quickly on the accusations against Franken, tweeting, "The Al Frankenstien picture is really bad, speaks a thousand words." Press Secretary Sarah Sanders said the allegations against Franken are different from those against Trump because Franken admitted to them.
Go deeper