How to keep your eyes on the Trump news that matters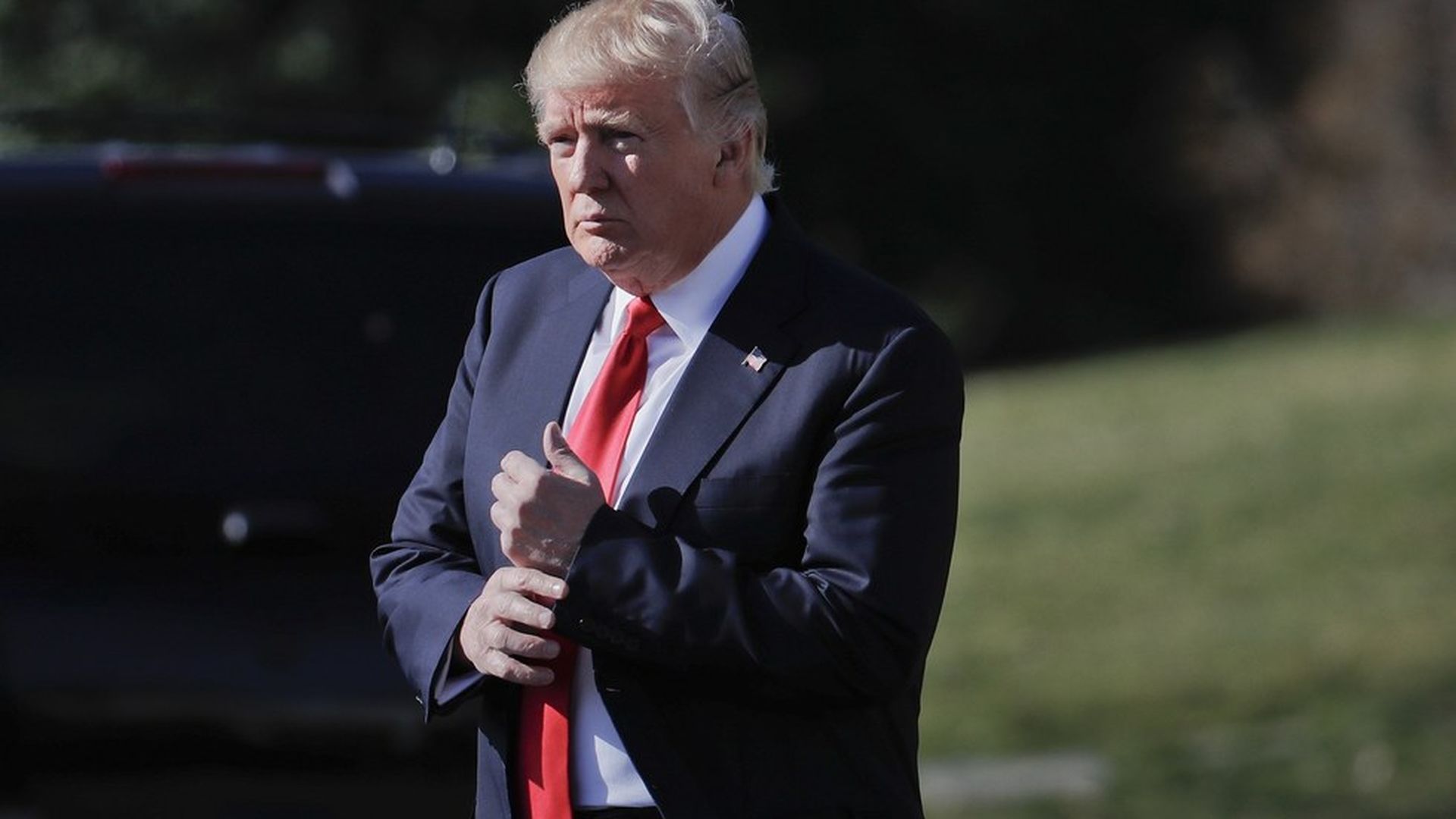 What doesn't really matter:
Trump tweeting two months in advance that he'll skip the White House Correspondents' Association dinner April 29. It's a fine night in a crammed room with episodic humor and celebrity sightings, with scholarships awarded to journalism students who have contagious enthusiasm and idealism. In the scheme of things, the president's presence doesn't make or break it.
Spicer cherry-picking media orgs for briefings. The briefings are marginally useful at best (transcript here of what the excluded reporters missed), and a terrific waste of time at worst. Twitter will tell you anything of substance that happened. So the time is better spent working the phones.
What really does matter:
The double-barreled shots by Trump and Bannon at CPAC. Bannon: "If you think they're going to give you your country back without a fight, you are sadly mistaken. ... [E]very day, it is going to be a fight."
"Wary of Trump unpredictability, China ramps up naval abilities," from Reuters: "The PLA Navy is likely to secure significant new funding in China's upcoming defense budget as Beijing seeks to check U.S. dominance of the high seas and step up its own projection of power around the globe."
Republican "Rep. Darrell Issa [told Bill Maher] that a special prosecutor should be tapped to investigate Russian interference in the 2016 election, a stance that mirrors the calls of congressional Democrats to sideline the U.S attorney general from such inquiries."
Meanwhile, in the new NBC/ WSJ poll, Trump hits record low for a new president: 44% approve, 48% disapprove.
Go deeper