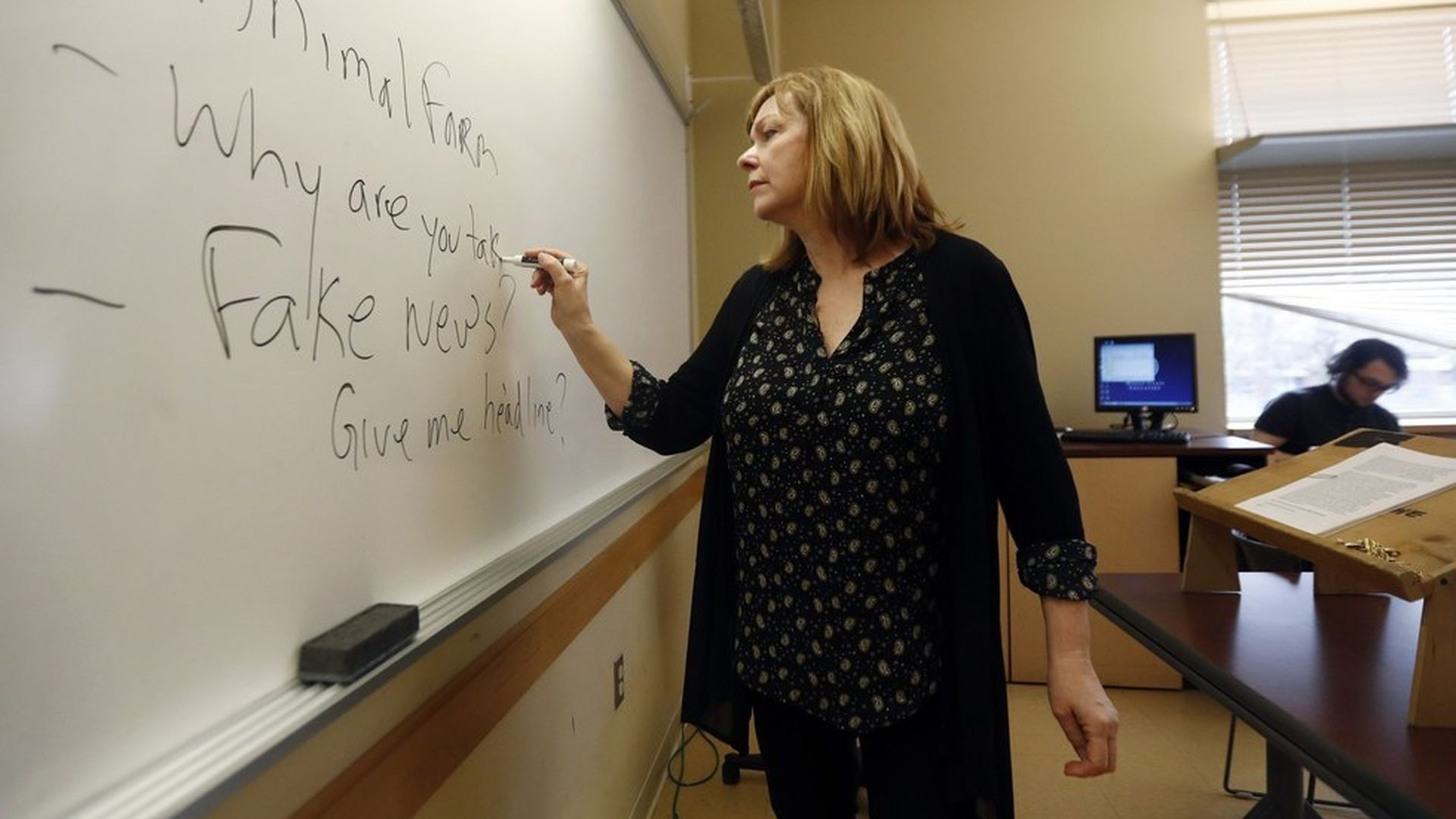 AP's Carolyn Thompson describes how teachers, from elementary school through college, are now telling students how to avoid fake news. Their lessons focus on how to distinguish between factual and fictional news — and why they should care that there's a difference. Tips on distinguishing fake news from the real thing:
URL look odd?
Does it make you mad?
If it's real, other news sites are likely reporting it.
Caps lock and multiple exclamation points don't have a place in most real newsrooms.
It might be satire.
Go deeper