How the White House is spinning Trump's anti-Muslim retweets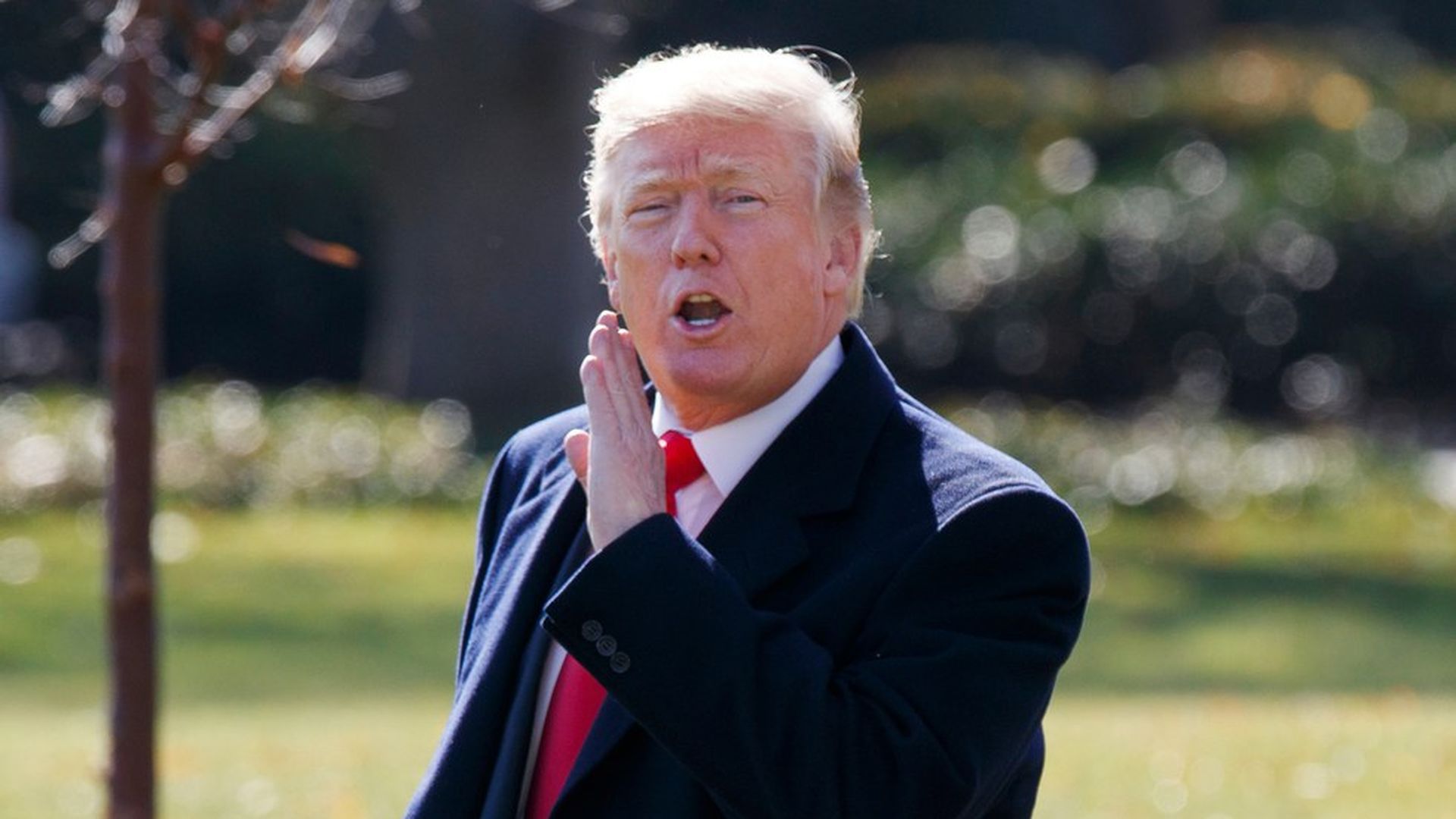 Deputy White House Press Secretary Raj Shah tried to downplay the significance of President Trump's anti-Muslim retweets by emphasizing Trump's commitment to national security and the safety of Americans. Even when reporters pointed to the outrage Trump's behavior ignited, specifically with U.K. leaders, Shah remained committed to his message.
The backdrop: This isn't the first time a White House spokesperson has tried to spin a seemingly impulsive action by President Trump into a broader policy directive.
Key quotes from Shah's gaggle on board Air Force One:
More on Trump's tweets of the Britain First: "The president has been talking about these security issues for years ... He's going to continue to talk about them on Twitter. He's going to talk about them in speeches. He's going to talk about them, you know, in policy discussions."
Spin on Democrats: "We are now looking at the possibility of a difficulty in passing government funding legislation because of disagreements on immigration policy. The Democrats' priority is amnesty. Our priority is safety and security."
Was Trump aware of the source of the tweets? How did they come to his attention. "I haven't talked to him about that ... we are not going to be focusing on process ... we are going to be focusing on the issues."
Does the president feel that Muslims are a threat to the U.S.? "No, look, the president has addressed these issues with the travel order," said Shah, noting that there are "plenty" of Muslim-majority nations not facing travel restrictions.
Go deeper: The darkest day of Trump's presidency
Go deeper