How the U.S. and North Korea got to the brink of war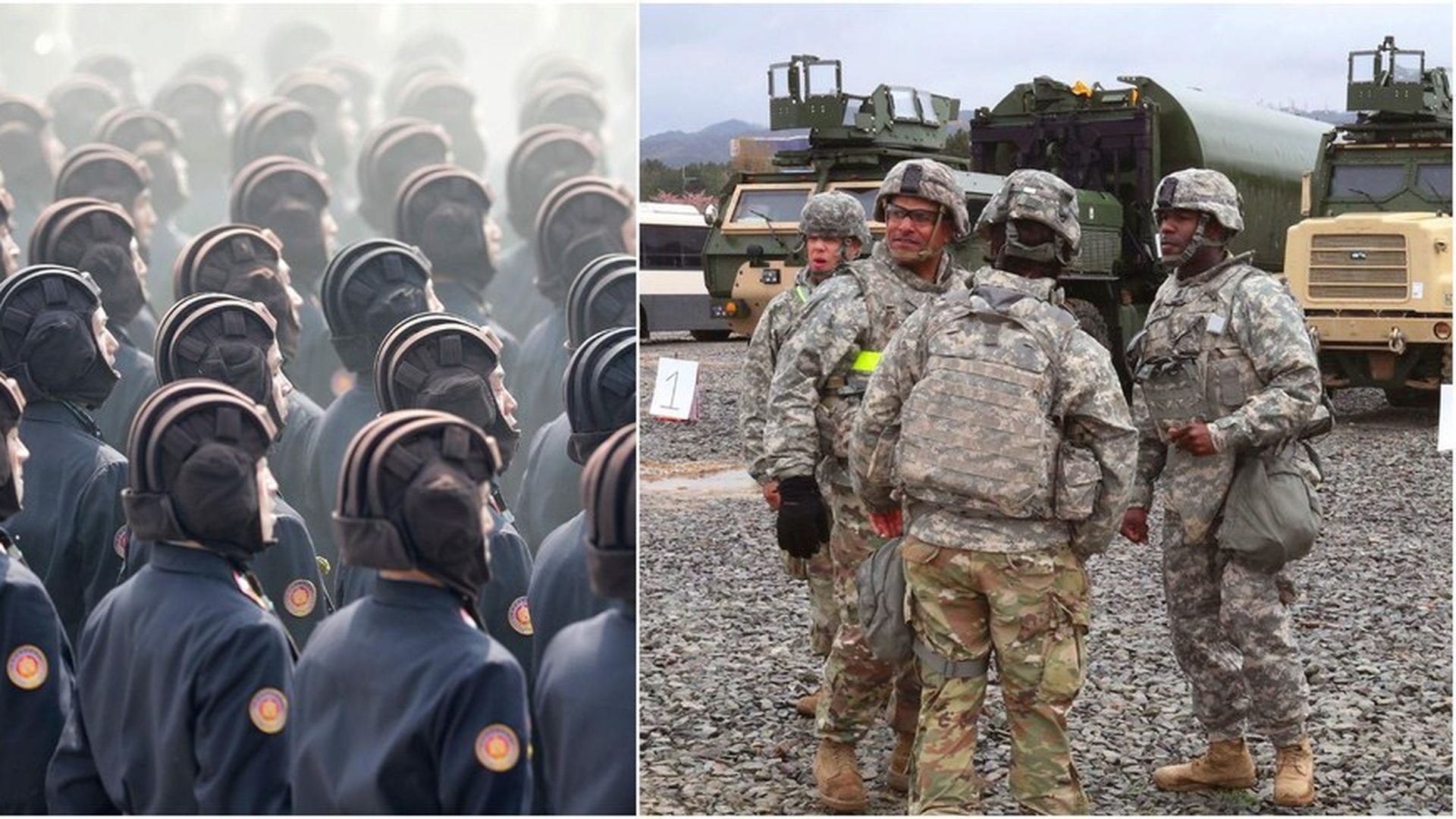 North Korea is quickly becoming President Trump's biggest challenge, but it long predates the new administration. Below is a timeline of how the U.S. and its allies have tried to push North Korea away from building a nuclear arsenal.
October 2006: North Korea claimed to have conducted first nuclear test. The United Nations responded with sanctions.
2007-2008: After start-stop attempts at a deal, the UN backed off sanctions on North Korea in exchange for stripping down its nuclear program.
May 2009: North Korea conducted second nuclear test, received new sanctions.
February 2013: North Korea conducted a third nuclear test, and received more sanctions.
2015: Former President Obama stepped up U.S. cyber attacks on North Korea's missile programs.
2016: North Korea held its 4th and 5th nuclear tests, and conducted more than 14 rounds of ballistic-missile tests — almost all of which failed — and fired 30 different rockets, Business Insider counted up.
November 2016: WSJ reported that the Obama administration told the Trump administration that North Korea was the biggest international threat to the U.S.
March 1, 2017: South Korea and the U.S. held a military exercise — "Foal Eagle"— together.
March 6: North Korea fired four ballistic missiles into the sea near Japan.
March 15: The U.S. holds a flight test of a nuclear bomb.
March 22: North Korea had another failed missile launch on its east coast.
Sunday, April 9: The U.S. deployed a Navy strike group to the waters off the Korean Peninsula, which included two guided-missile destroyers, one guided-missile cruiser, and an aircraft carrier.
Tuesday, April 11: Trump tweeted: "North Korea is looking for trouble. If China decides to help, that would be great. If not, we will solve the problem without them! U.S.A."
Wednesday, April 12: Seemingly in response to the U.S. strike group, satellite images suggested North Korea was going to conduct its sixth nuclear test.
Thursday, April 13: The US placed two Tomahawk cruise missiles carriers in the area — one of them 300 miles from the North Korean nuclear site and NBC reported that the U.S. was preparing to launch a preemptive strike on North Korea. Officials then told AP that those reports were false.
Saturday, April 15: In the morning, North Korea held a military parade, showing off their new ballistic missiles. In the evening, North Korea launched a missile test, which failed.
Sunday, April 16: Mike Pence speaks in the demilitarized zone between North and South Korea. "North Korea would do well not to test [Trump's] resolve ... all options are on the table ... the era of strategic patience is over."
Go deeper